Our Favorite Bar May Be Closed Right Now, But the Party's Not Over
A lot has changed since our shoot with Las' Lap co-owner Scott Robert Williams. Enthusiasm for the bar hasn't.
Living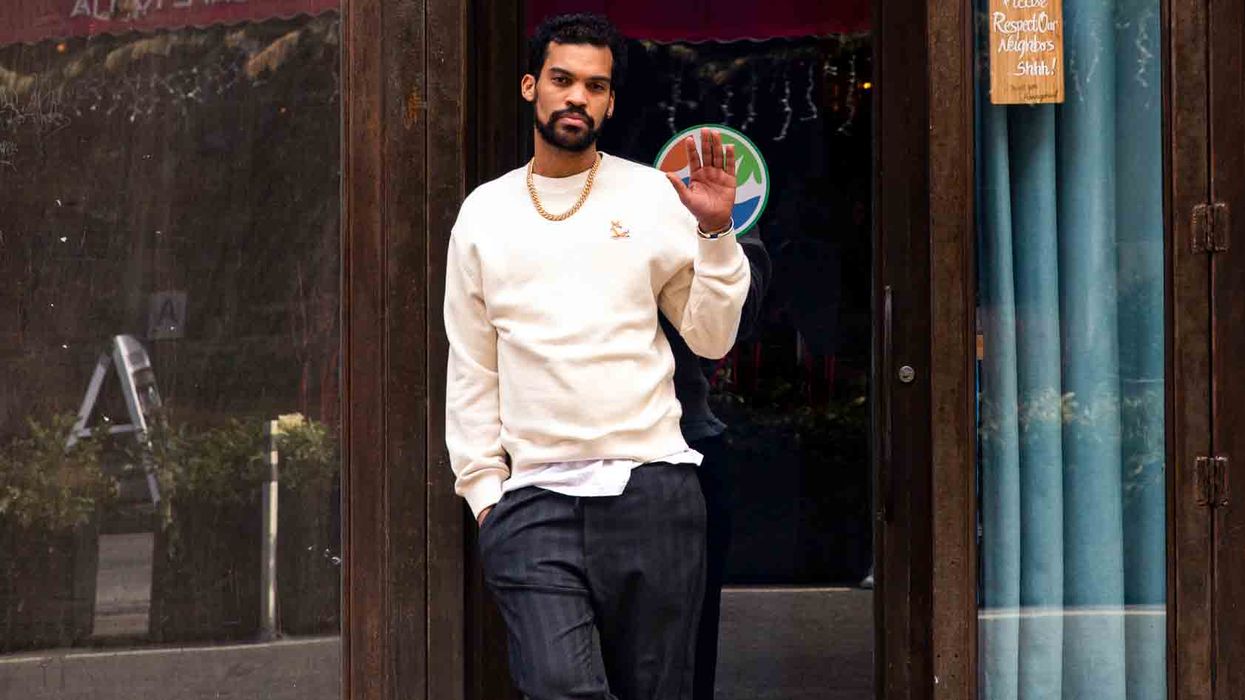 It seems like ages ago, given the current lockdown in NYC, but it was just a short while back that we were at
Las' Lap
with co-founder Scott Robert Williams, discussing the Lower East Side bar's marked appeal as he made two of their signature cocktails. Currently, like every other restaurateur and bar owner in the city, Williams and his business partners are strategizing how to weather the storm of a pandemic that's brought business to a halt. If they have one thing going for them, though, it's the cool, indelible vibe that's made Las' Lap one of the city's most talked-about and crowd-pleasing haunts. We've experienced it on idyllic, rum-filled nights set to a soundtrack of Biggie and Jay-Z, and were treated to that same hospitality the day of our shoot.
"That was our focus, making it warm," Williams says. "The decor is like your grandmother's house—wicker chairs, vintage furniture, light sconces... We wanted the homies to come here and have a good time. No stuffiness, no suits; we can make you a great drink with a t-shirt on." 
---
Originally from Trinidad, Williams grew up in Crown Heights, Brooklyn, and attended high school on the Upper West Side at Trevor Day School—an experience that afforded him exposure to renowned Manhattan restaurants. "My first time going to a fancy restaurant was with my best friend's family, because his parents are restaurateurs [Keith McNally and Lynn Wagenknecht]. After basketball practice he'd be like, 'Let's go to one of the restaurants,' and it would be Balthazar or Pastis."

While those teenage outings sparked an interest in hospitality, it would be a while before he opened his own place. After high school he got a job at a hedge fund and ended up working in finance for the next ten years. "I was an intern, then an analyst, then a senior analyst, then I quit [laughs]. I never fully bought into it, and I think that stood out, given all the side projects I was always working on," he says. Launching a clothing line, modeling, and deejaying were early endeavors, and when Williams left finance for good, he bartended at the Odeon while concepting what would become Las' Lap.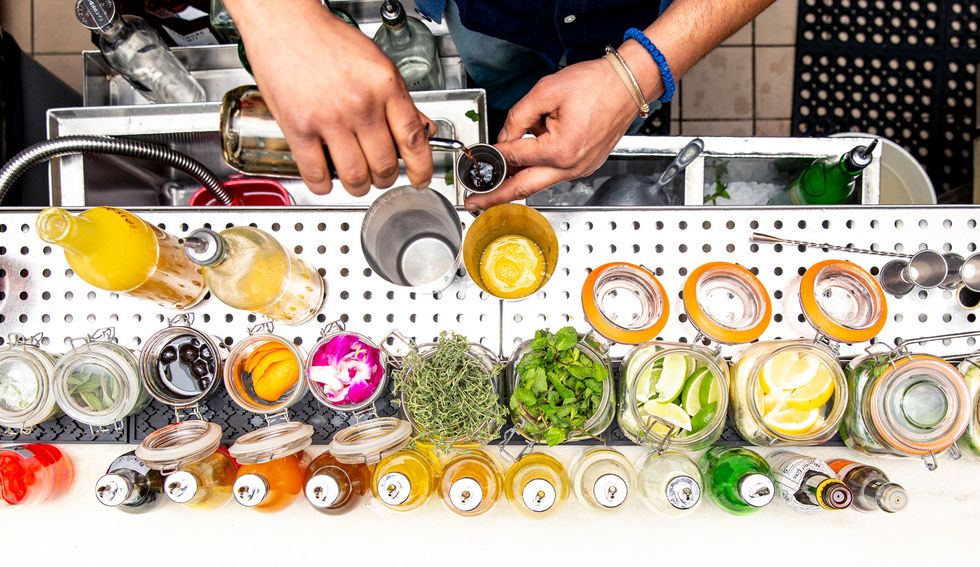 Williams and his business partners looked at "about 100" locations before settling on the Lower East Side, drawn to the neighborhood's rich cultural history and the growing number of native New Yorkers opening restaurants, bars, and boutiques in the neighborhood. "Everything here has happened organically, off the strength of good product and good people," Williams says of Las' Lap, which celebrates two years in business this month. "We don't even have real PR. [laughs]"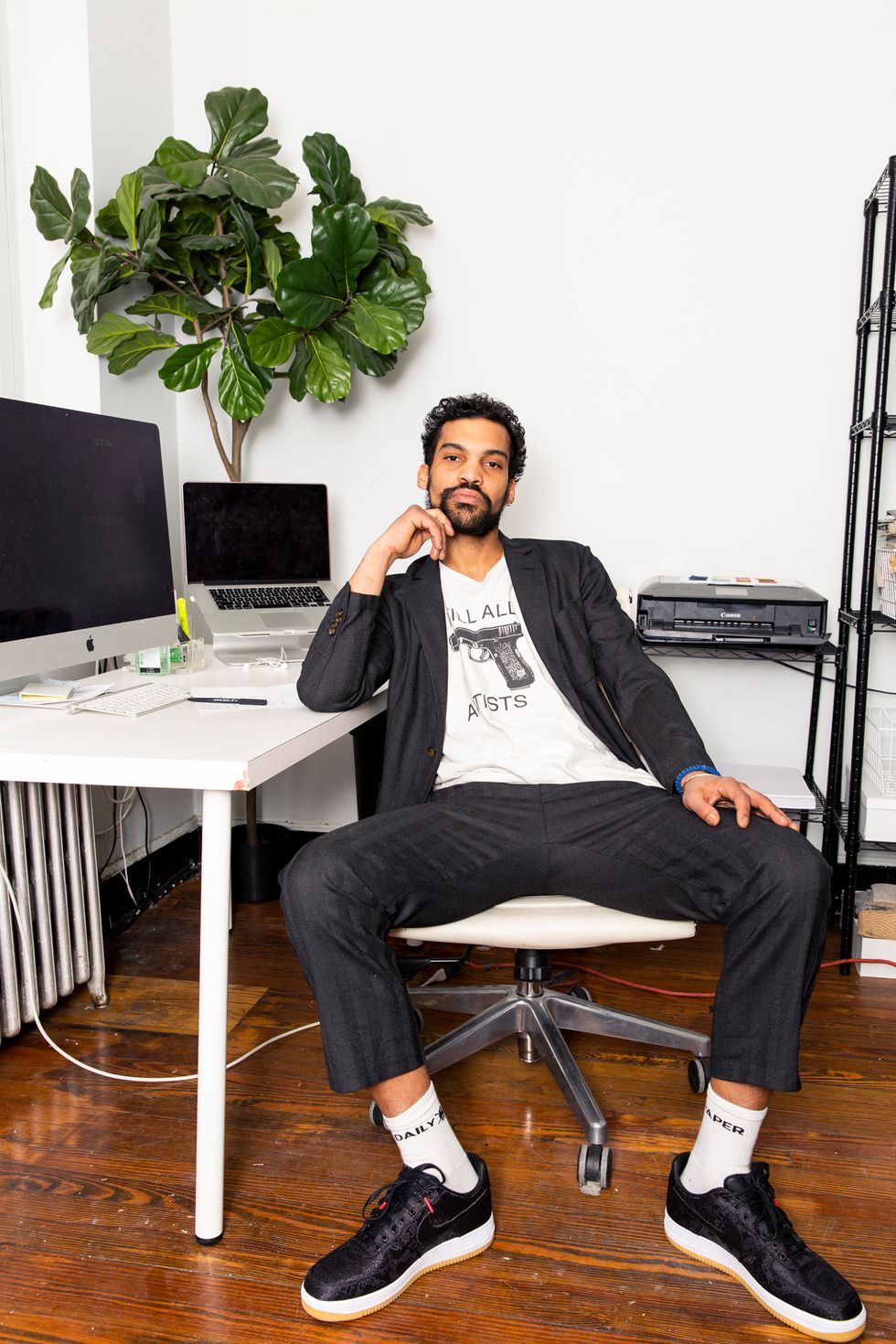 Indeed, much of our shoot was coordinated via text message with Williams, and when we learned that all NYC restaurants and bars had been ordered to close amid the COVID-19 outbreak, we gave him a call to see how the bar was faring.
"The first thing we thought about was how to support our staff," Williams says. "Initially we were doing Seamless and delivery, and our friends and family were supportive, but at the end of the day we didn't want to put our employees at risk. We felt it was best to stop service altogether and weather the storm."
Like numerous other establishments throughout the city, Las' Lap has set up a
GoFund me
to support their team, and alongside his business partners, Williams is looking into small business loans and grants to ease the burden of the current closure.
"Our customers and our staff, we're a family," Williams says. "Every night it's a gathering of like-minded souls, all coming together to enjoy themselves and support each other. I'm looking forward to getting the family back together."
Want more stories like this?
In the Kitchen with Sophia Roe
Philippe Chow on His Guilty Pleasure & the One Dish He Can't Stand
Nom Wah's Owner Loves Seamless and Late-Night Pizza as Much as You Do