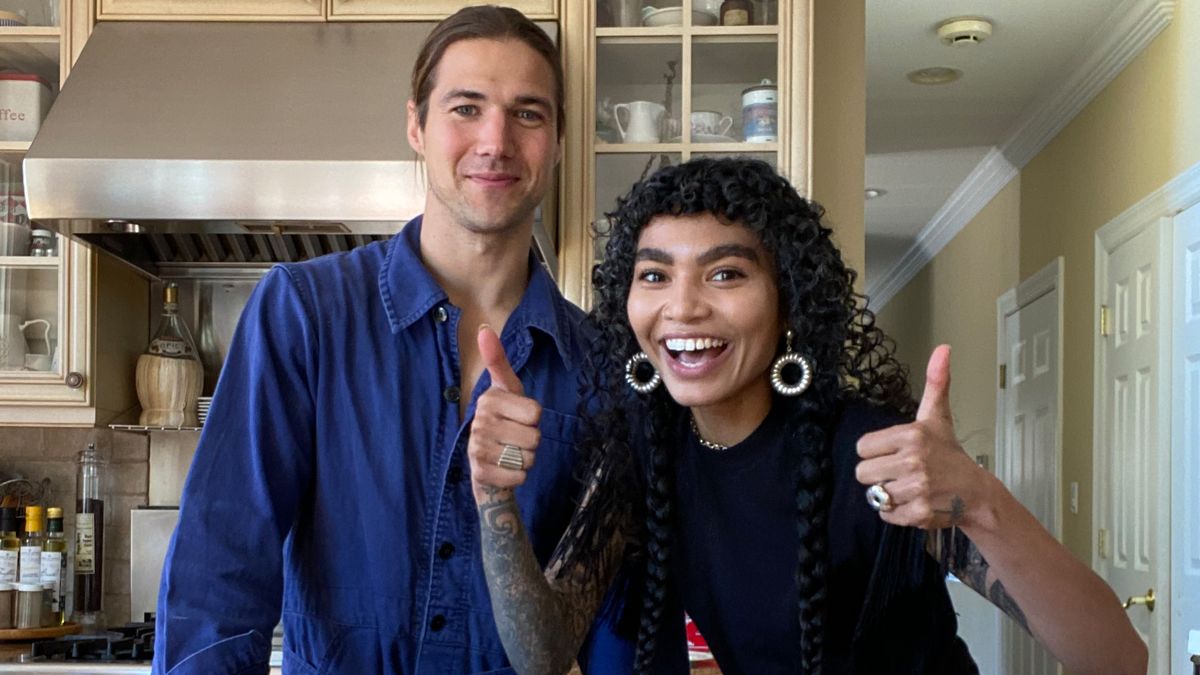 Food
Herbed adzuki beans and charred broccoli, anyone?
In this episode of
In the Kitchen
, NYC-based chef and welfare advocate
Sophia Roe
walks us through her herbed adzuki bean and charred broccoli salad recipe. Joined by her boyfriend Chris Calderon, Roe whips up this healthy, flavorful dish while touching on her love of cooking and the joy it can bring, especially during times of stress and uncertainty. Bon appétit!
---
Charred Broccoli and Herbed Adzuki Bean Salad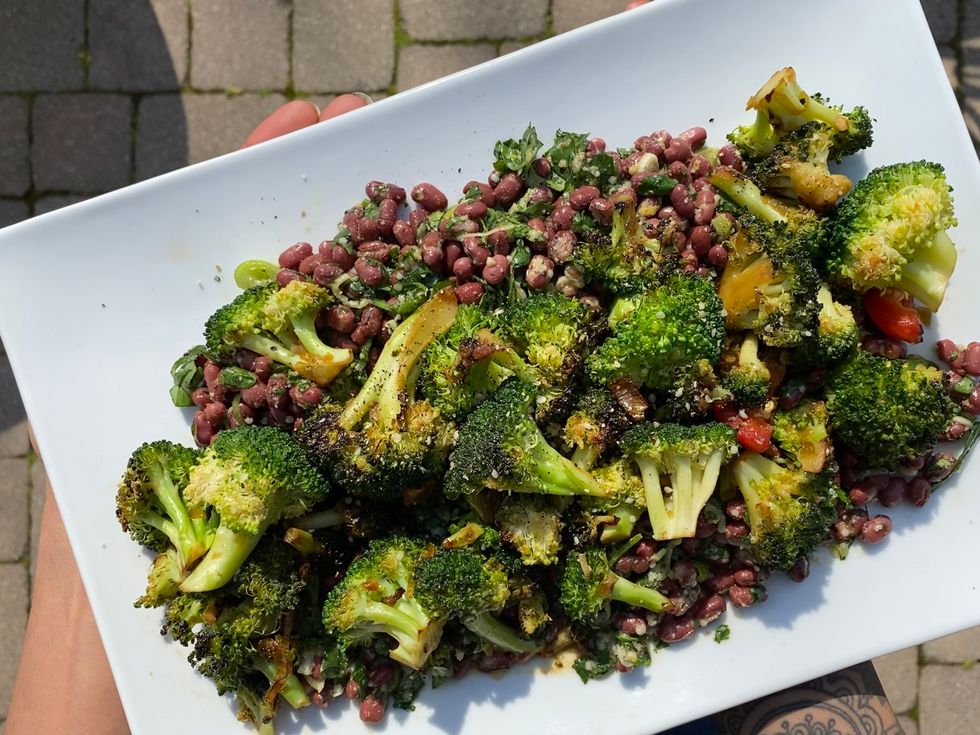 Photo: Courtesy of Sophia Roe
Charred Broccoli
2 cups broccoli
1/4 cup chopped green onion
1 hot pepper or 1/2 tsp chili flake
1 clove garlic
1 tbsp olive oil
1/4 coconut aminos or soy sauce
salt & pepper to taste

Turn on a skillet to medium high heat. Add olive oil, green onion and hot pepper (or chili flake). Cook for 2 minutes. Add garlic, cook for another minute. Add in broccoli, cook for three minutes. Add in coconut aminos or soy sauce and cook until broccoli is tender and charred on the outside. Add salt and pepper and set aside.



Herbed Adzuki Bean Salad
15oz cooked adzuki beans (or bean of choice)
1 tsp dijon mustard
1/2 tsp maple syrup
1/4 cup champagne vinegar
2 tbsp nutritional yeast
2 tbsp green onion, chopped
1/4 cup olive oil
1/2 cup basil, chopped
1/2 cup cilantro, chopped
zest of one lemon
salt and pepper to taste
hemp seeds (for garnish)

In a large bowl, whisk together dijon mustard, maple syrup, champagne vinegar, nutritional yeast, green onion, basil, cilantro, lemon zest, and salt and pepper. Once thoroughly mixed, whisk in olive oil. Add in cooked adzuki beans and green onions to the same bowl and mix together.

Plate adzuki bean salad and top with charred broccoli. Sprinkle hemp seeds on top and serve.