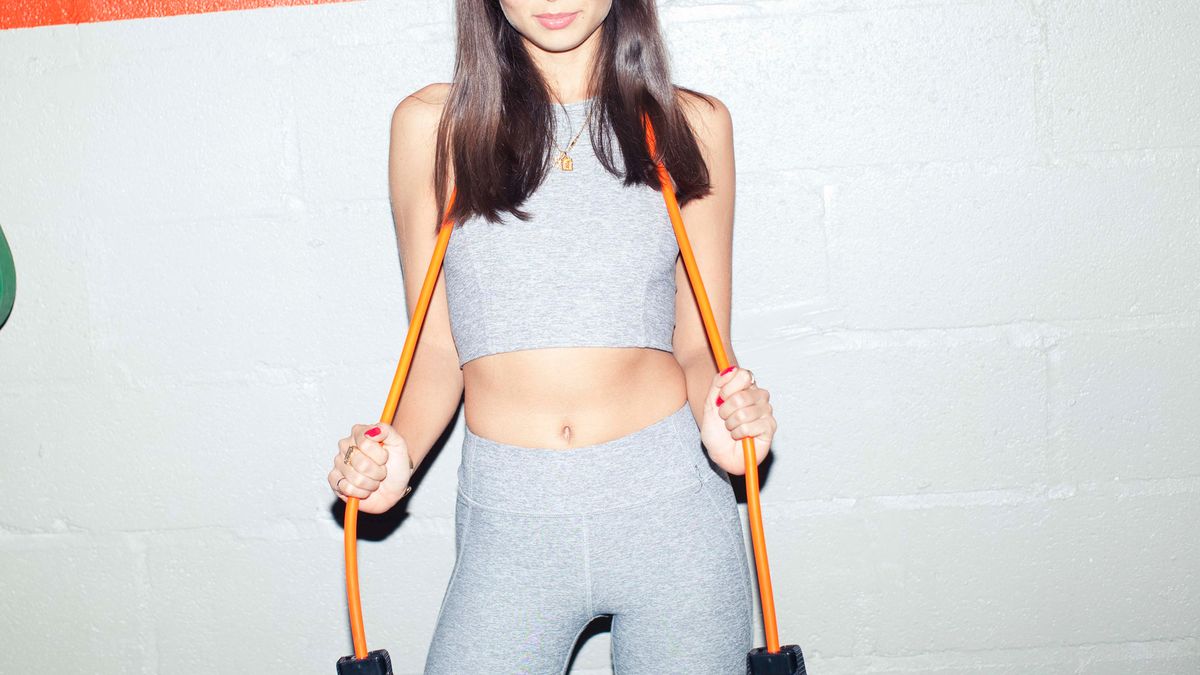 Fashion
18 pieces we're currently sweating (and living) in.
---
1.
Girlfriend Collective Trail Paloma Bra: 
I'm doing my best to be more eco-conscious with my wardrobe, but I've always found it incredibly easy when it comes to workout gear thanks to Girlfriend. This longline bra is crazy comfy while still providing adequate support whether I'm doing yoga or hiking.
2.
Adidas Graphic Shorts:
Truth be told, I don't
love
working out in leggings unless I'm outside on a trail, so for my current indoor activities, I much prefer a fun and breezy pair of shorts. I own about three pairs of this adidas graphic style, since I pick a new pair up every season with a different design. My quest to look like a Miami grandpa in every aspect of my personal style is complete.
3.
Nike Air Zoom Pegasus 36:
If I could go hiking every day as my workout of choice, I 100 percent would. Alas, I live in New York City, not L.A., so the trails are few and far between. But when I do make it upstate for an outdoor adventure, these lightweight trail sneakers are the best. Even when I can only make it to a treadmill for some steep-incline walking (my knees and ankles are too shot from soccer to run), these keep my feet feeling great the whole time.