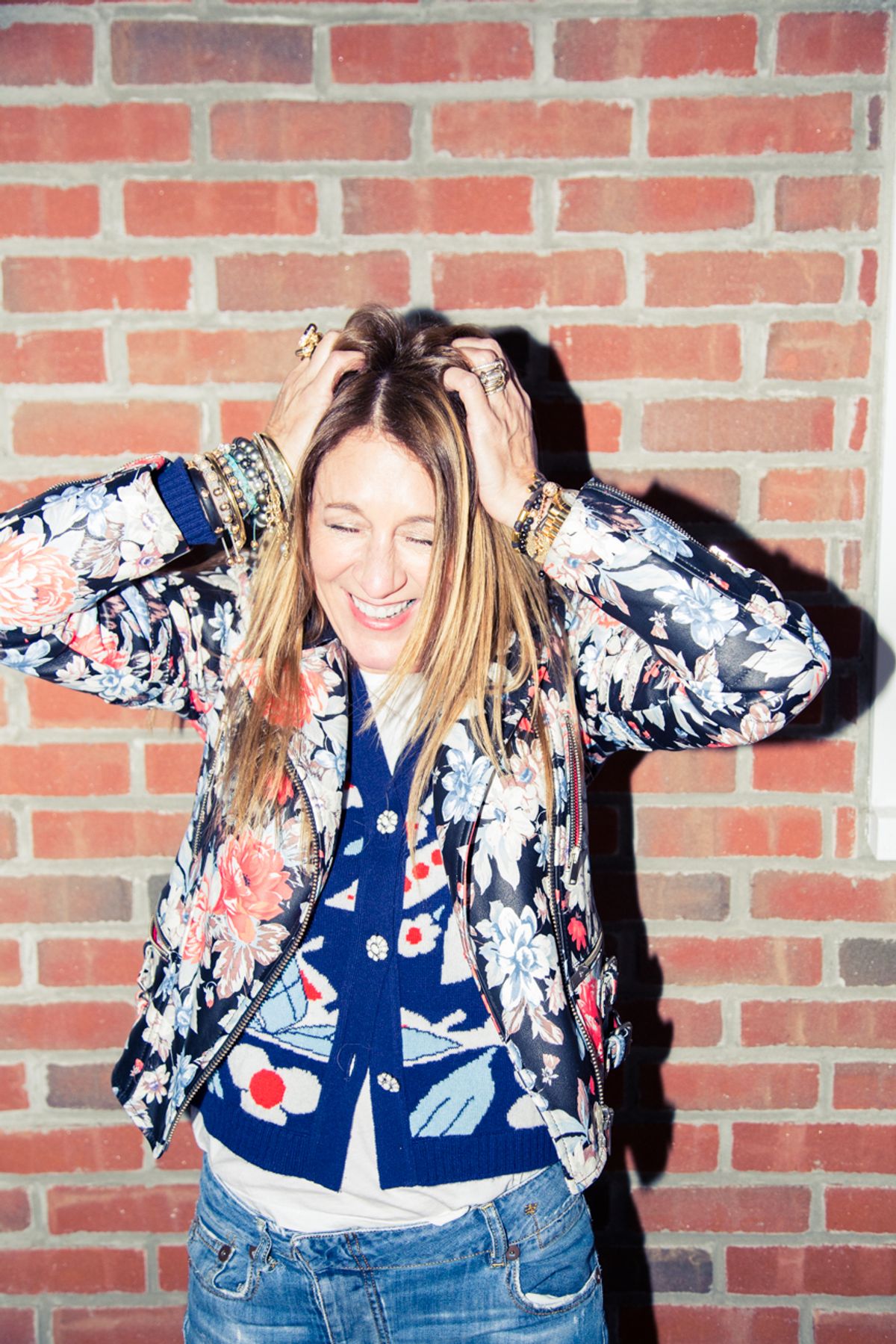 Closet
Owner, Vice-President, Buyer; Hirshleifer's. New York
With a little help from Gwyneth Paltrow and Virgil Abloh, we introduced you and gave you the full virtual tour of Long Island's best kept secret a few weeks back. But given that we'd already made the trek out to Manhasset, did you really think we'd leave without getting a peek inside the closet of the emporium's fourth-generation owner? C'mon. It's not our first rodeo—or more accurately, our first trip out to somewhere completely random in the name of CHANEL.
After all, when it comes to all things rare and emblazoned with double-C's, Lori Hirshleifer's kind of the queen. And we're willing to bet we pretty much looked all hearts-for-eyes emoji as she lead us to the motherlode—that would be her closet—and unveiled piece after piece of one-of-a-kind CHANEL including a snowboard (a Coveteur first!), Matrioshka doll bag and imitation vinyl clutch. But those were far from all of the goodies Hirshleifer had up her sleeve: think everything from metallic Buscemi sneakers to a brand new Comme des Garçons x Louis Vuitton bag, Damien Hirst x Hoorsenbuhs pill ring and Opening Ceremony x Magritte clogs. (Looking for a rare collabo? Hirshleifer probably owns it.)
Try as we might, after chatting through her beauty and exercise routine, the store's family legacy and first fashion splurges (it involves the color green and Hermès, as all good splurges should), the conversation inevitably turned back to all things Lagerfeldian (yes, that's what we're calling it, and we feel good about it). Specifically? The new Peter Marino-designed boutique inside Hirshleifers and in a move seemingly stolen right out of our leather-bound playbook, that time Lori chased the designer around Paris. "I was in the car right behind him and I made my driver chase him around until I got close enough to take a picture through the window. I told you I'm obsessed! I also always look forward to seeing him at Colette after his show." Now that's dedication, guys.