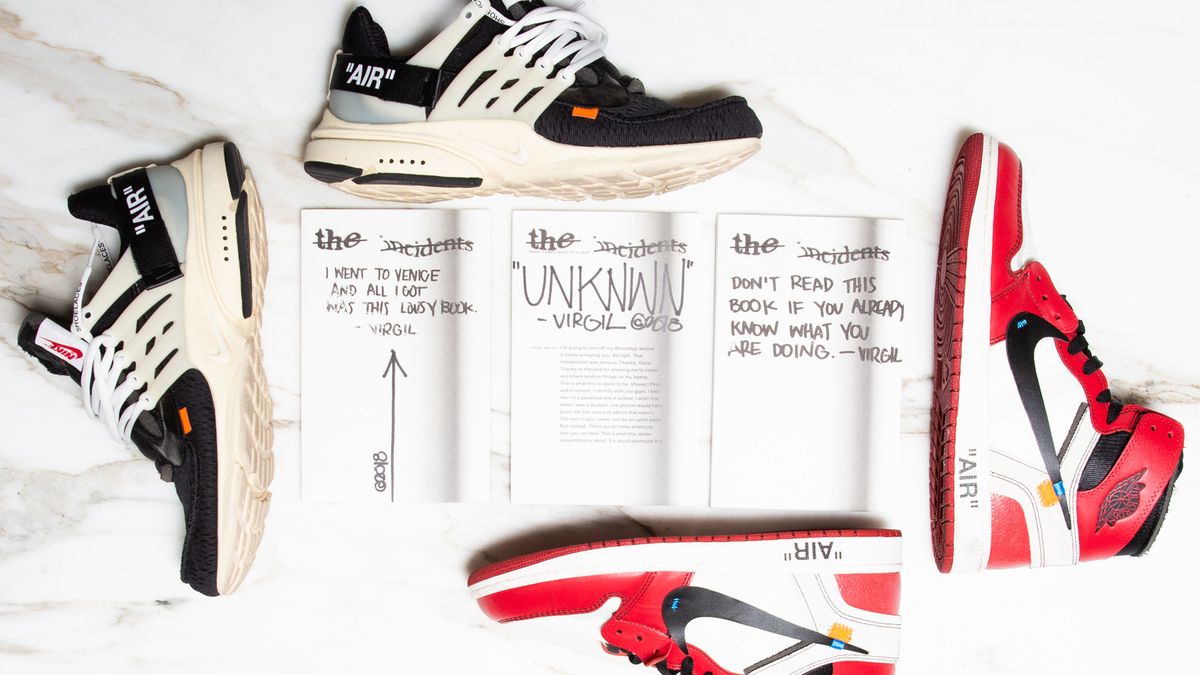 Fashion
The Stories Behind Your Favorite Sneaker Collabs
Jordan brand, New Balance, & adidas gave us all the details.
It
'
s a well-known fact that sneaker collaborations are a dime a dozen these days. Designer
Virgil Abloh
has upwards of 35 pairs with Nike and Jordan, and fashion and lifestyle brand
Aimé Leon Dore
recently announced their third collaboration with New Balance. And then you have adidas working with the likes of Prada, Beyoncé, Sean Wotherspoon, and Jeff Staple. It's enough to make anyone wonder how these brands pull off so many drops and rollouts (all with such jaw-dropping imagery)—or better yet, how they choose their collaborators in the first place. What better way to find out than to go directly to the people behind the scenes who are making that magic happen? We tapped
Joe Grondin
, global collaborations manager at
New Balance
, Ebru Ercon, senior design director at
adidas
, and Martin Lotti, VP of design at
Jordan Brand
, to get the answers. 
---
New Balance
Joe Grondin, Global Collaboration Manager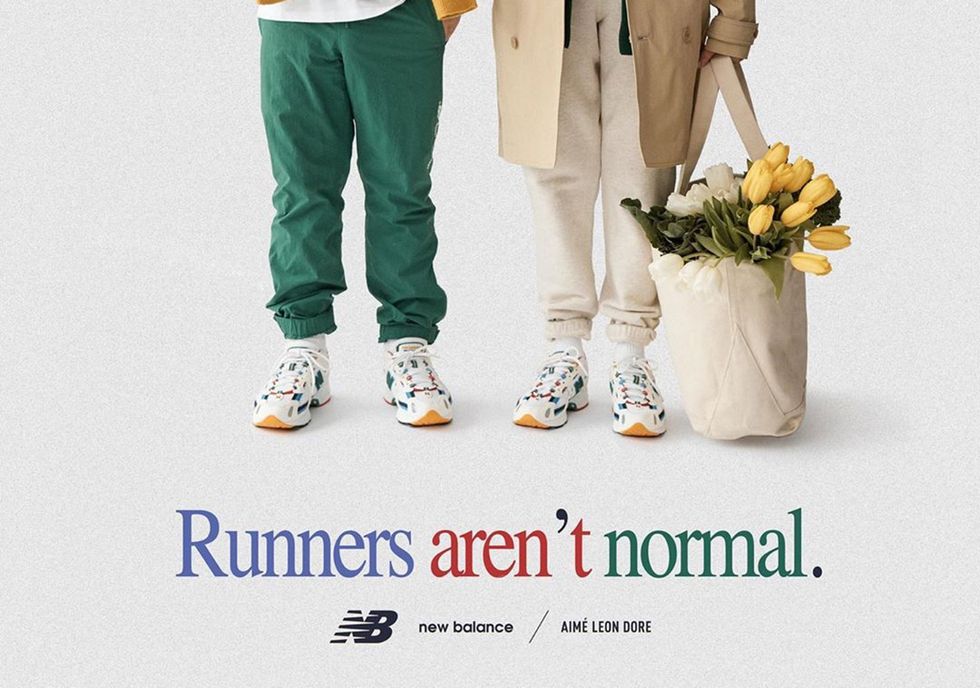 Photo: Courtesy of Sneaker News
Where the process begins:
"Collaborations serve so many purposes now that we try to be very clear with the goal of the partnership before we start anything. Sometimes the goal is product-related, sometimes it's marketing related. Most of the time it's both. We map out our key product stories for the year and discuss internally what partners could elevate those. A lot of the questions we ask internally are: Are we going to tell a product story? Are we trying to push more of a brand initiative? Are we looking to tap into a certain influencer network?
"A good example is, last year, we knew we wanted to grow awareness [around our] sustainability strategy and the materials we are using, so we reached out to Reformation, who is a clear leader in that space within women's fashion. We used them to help elevate that story. It was stuff we were doing on some of our inline products anyways, but being able to partner with them to tell the story to our consumer base helped.
"A lot of times, we use collaborations to bring new models into the marketplace. We're launching this new model called 327—it's a '70s-inspired model based on some classic New Balance shoes with a new twist. We wanted to position it through a fashion lens to make sure it got styled correctly right out of the gate, so we reached out to Casablanca and were in their runway show. They
built their whole collection
around the shoes."
If they reach out to collaborators or vice versa:
"It happens both ways, for sure. Right now, because we're gaining some steam in that space, we have a lot of brands reaching out to us, which is awesome. Sometimes we have a specific brand in mind and go right for them. We have a lot of great relationships with the owners and buyers of some of the best retailers in the world, so we usually use those connections to bridge the gap. We figure out where the brand is stocked and then reach out to [the retailer]. I did this [recently] with Haven to get to a new brand we're now working with."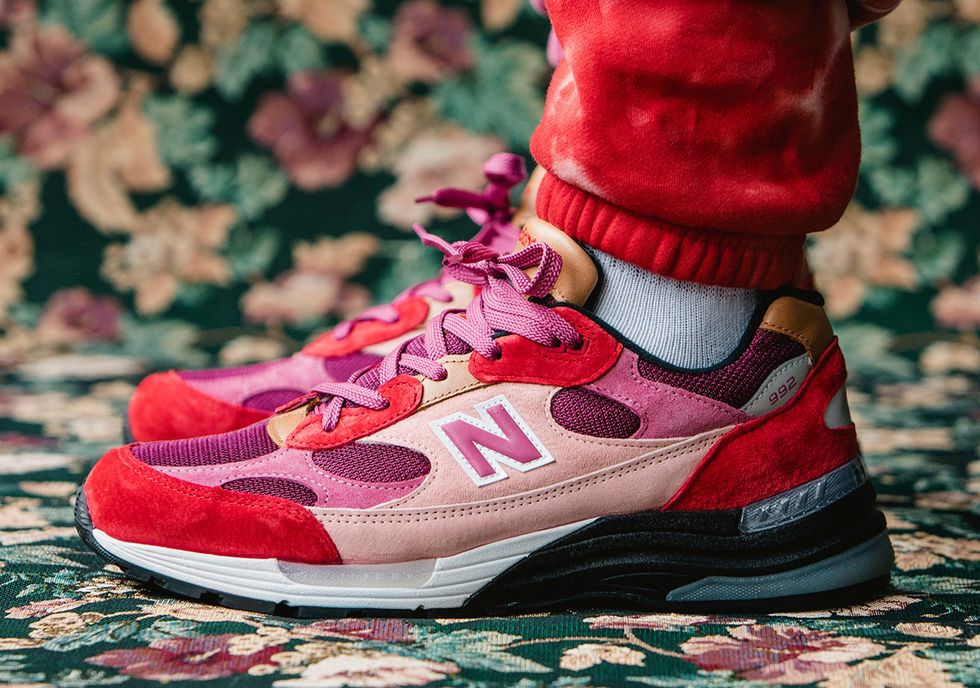 Photo: Courtesy of Sneaker News
How big their collaborations team is:
"We have a really small team. On the product side, it's just me and one assistant product manager. Then we have one marketing person who's dedicated to the program. There are a lot of people that help out, but it's not their full-time job. It's something we complain a lot about because we're working a lot and we don't have many resources, but at the end of the day it's nice because we have a lot of ownership and control over all the decision making."
Roughly how long the process takes:
"The typical timeframe is 12 months—it depends on how complex the product is. Sometimes we're able to get projects out really fast; one example is the project we did with Joe Fresh Goods, a creative out of Chicago, for All-Star Weekend. I met him in the summer at ComplexCon, he came to our office in September, and we
had a full footwear and apparel
capsule [that launched in February]."
If they strive to do multiple collaborations with brands:
"Yeah, we're now at the place in our strategy where, if someone isn't a true global partner, we don't want to do it unless it's [going to be] a long-term relationship. There's a lot of work in setting these partners up, not only from a relationship standpoint and getting to know them, but there's the legal setup—there's a lot of boxes you have to check when you start a partnership. We like to pick [our partners] very strategically and have them go over a long period of time.
Aimé Leon Dore
is a good example—they will probably be our most consistent long-term partner for the next two or three years. We're planning seasonal collections, and we're planning smaller and limited drops."
On what marks a successful collaboration for New Balance:
"One that you can remember years after it's over. There are projects coming out every weekend, sometimes multiple times a week, and the feeds are scrolling so fast that if there's a project that you can remember at the end of the year, that's successful. I'd also say one that makes you look at the brand differently. In 2019, our three most successful collaborations were Aimé Leon Dore, because it amplified our media and quality product storytelling in a new way, to an audience that is leading trends. The second-biggest one, from a hype perspective, was the two products that we did with Bodega. They launched an entirely new silhouette for us, and we saw that drive our online sales as well. And then, Reformation. Anytime you can bring a whole new consumer set to view the brand—that's another major goal."
adidas
Ebru Ercon, Senior Design Director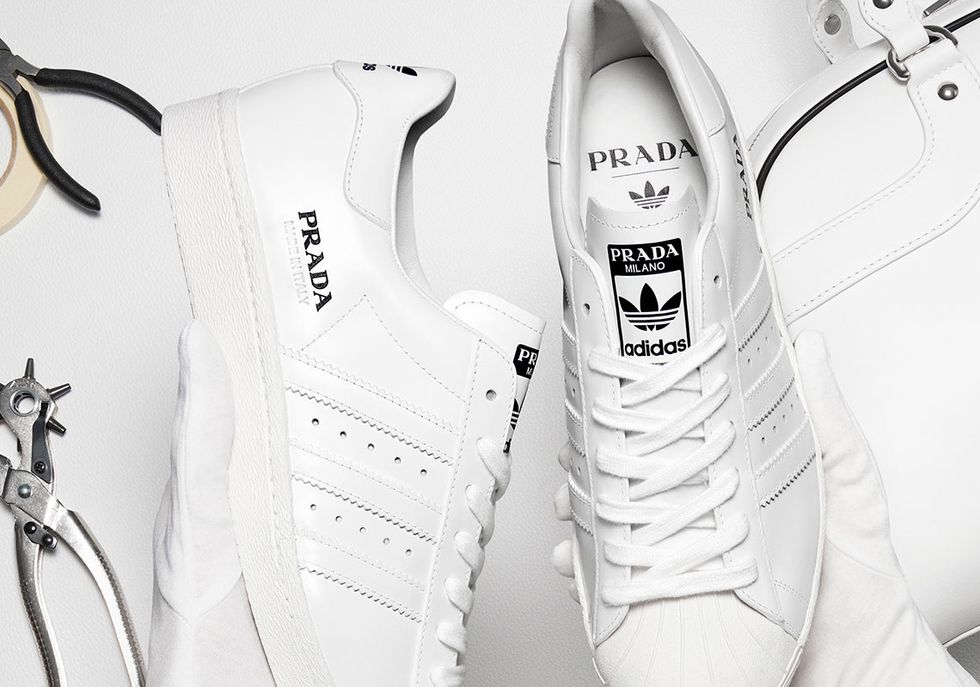 Photo: Courtesy of Sneaker News
Where the process begins:

"We look at a few areas first. Internally, we research and discuss the needs of the consumer and what is happening in the industry. [We also look into] the overarching direction of adidas and what the brand's priorities are in terms of purpose and product. We look at what is missing and what we need to focus on more. We should be leading the way for the brand, in a sense, with new ways to surprise our community, with new stories and territories to excite."

Roughly how long the process takes:

"Usually it takes between six and 12 months, but it depends on the level of complexity of the design."

On if the entire process is collaborative: 

"Yes, it is, and that's why you need a very specific team focused on this relationship from all creative functions. Adidas has a very personable and organic culture. It's very important that everyone from design to marketing, development, PR, and communications is part of the process with the partner.

"We meet the partners and workshop, with research and insights coming from both sides. For me, research is key—the curiosity to know what each partner is about is the only way. My ambition for design is to create that perfect, seamless balance between both identities; the balance that results when you have created something that really does emanate the joint aesthetics and values of both brands/partners."

On what marks a successful collaboration for adidas:

"When both parties are equally inspired by their union. When both partners create something that feels familiar, but is entirely new. Where people have a sense [that] it was meant to be."


Jordan Brand
Martin Lotti, VP of Design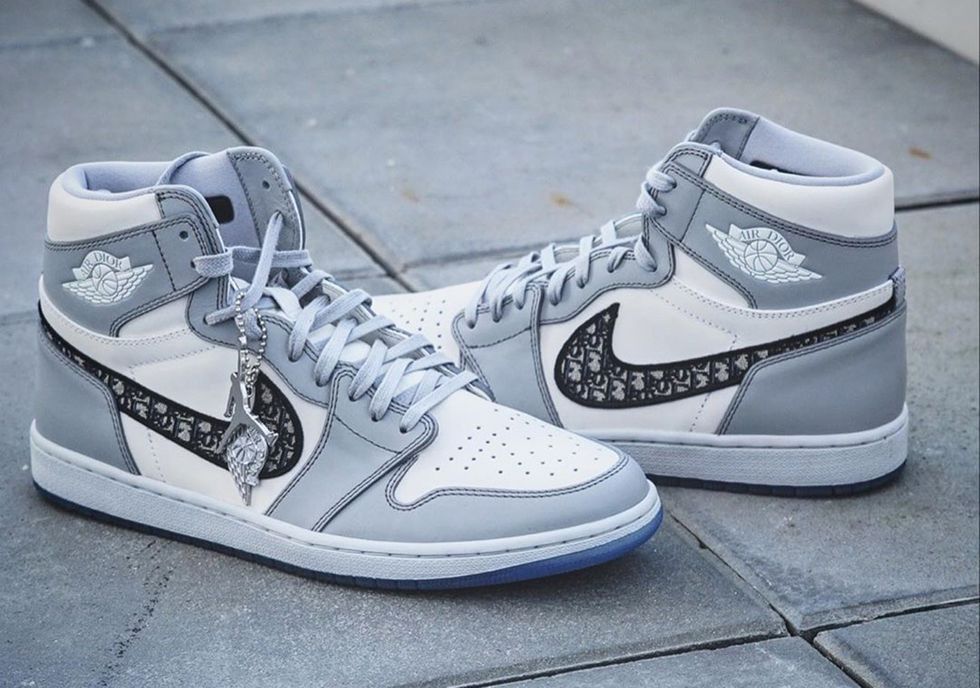 Photo: Courtesy of Sneaker News
Where the process begins:
"Every collaboration we do starts from an authentic connection and desire to create something new that challenges the status quo and that ultimately delivers something unexpected for our community. We believe that each collaboration must expand the dimensions of the brand through genuine partnerships that together take us to new places."
How they make the final selection on who to collaborate with:
"First and foremost, we look for brands or individuals that have an authentic connection to Jordan Brand and basketball culture overall. We also look for collaborative partners who meet our standards of excellence in design, craft, and creativity and are just as committed to provoking the collision of basketball, fashion, and culture to inspire the next generation as we are."
Roughly how long the process takes:
"The time varies greatly from project to project—it can range anywhere between eight to 18 months."
Step-by-step how the process works:
"It is a very collaborative and invigorating process. It usually starts with a deep dive into each other's brand. For example, through our recent partnership with Dior, both design teams incorporated timeless silhouettes from the Dior and Jordan Brand vaults to bring a new era of craft to both the high-fashion and streetwear industries. Through this collaborative process, we were able to leverage the rich historical legacies and design innovation of both brands to re-engineer and deliver ready-to-wear garments, accessories, and footwear."
On what marks a successful collaboration for Jordan brand:
"A successful collaboration for Jordan Brand is one that pushes the boundaries of basketball culture and defies our consumers' expectations of products both on and off the court. Through our partnerships, we aim to transcend consumer markets, create new connections, and continue pushing basketball culture forward."
Top photo: Courtesy of Sneaker NewsWant more stories like this?
The Sneakerhead's Guide to Home Decor
Our Favorite 24 Sneakers Releasing This Month
5 Ways to Get an Instagrammable Sneaker Closet