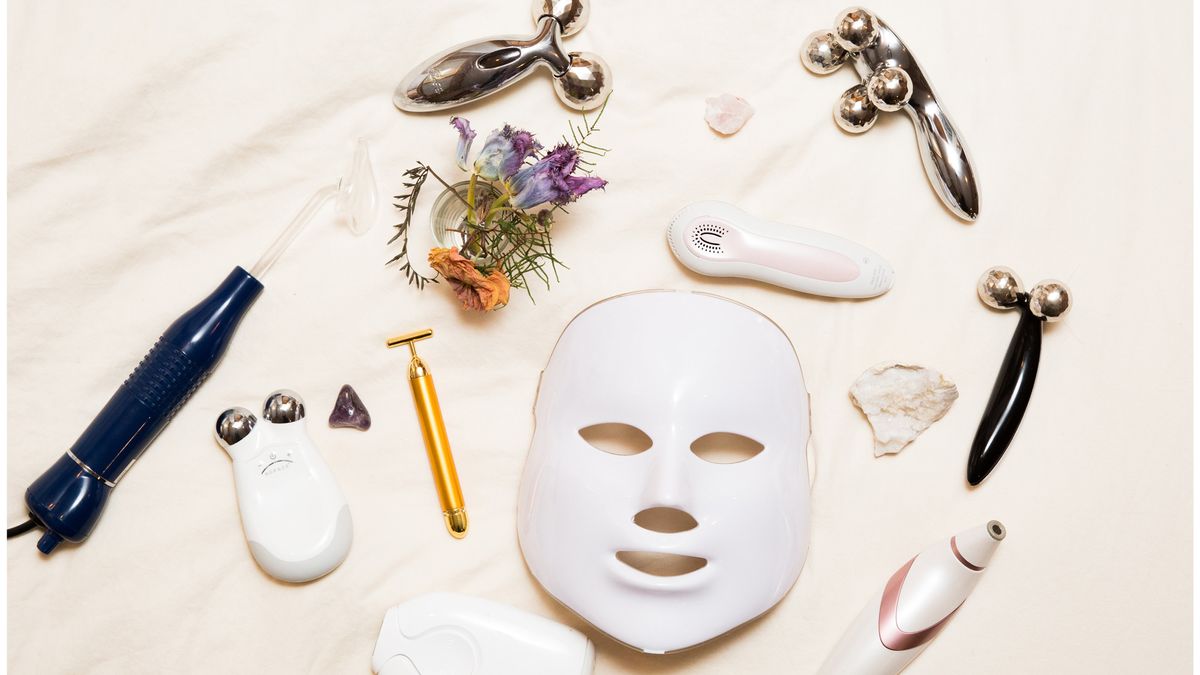 Skin
Face Tools Our Editors Swear By for Gorgeous Skin
Stay at home and baby your skin to perfection.
---
1.
Herbivore Rose Quartz Gua Sha:
I'm as happy as the next person to invest in all kinds of beauty gadgets and gizmos, but my hands-down favorite beauty tool of all time is a gua sha stone. I have about five in my apartment at any given time, and this Herbivore rose quartz version is one of my go-tos for a super-detailed facial massage. I use the pointed part to target my eyes, which tend to get super puffy (even more so courtesy of all the wine I'm consuming lately) and then go over my jaw and cheekbones with the ridged part to promote lymphatic drainage. Just pair it with your favorite oil cleanser to get adequate slip over your skin.
2.
Skin Gym Face Sculptor:
As I begin to layer my serums in the morning or at night, I always use a face roller to help push the product into my skin and relax my muscles. It helps give your complexion a sculpted look and encourages any lingering fluid beneath the skin to drain. The one I currently use I bought in Korea, but this one from Skin Gym is a great alternative.
3.
Lure Glam Facial Cupping Set:
Taylor Worden alerted me to the process of facial cupping, and I find it incredibly soothing. I use my favorite face oil, the larger cups along my cheeks, and the smaller ones around my eyes. They lift the skin and draw more blood and oxygen to your face so you look brighter, more lifted, and less puffy. They're also the funnest of any beauty tools I own.