How to Fill Up Blank Wall Space in Your Home
A great new project to kill some time.
Decor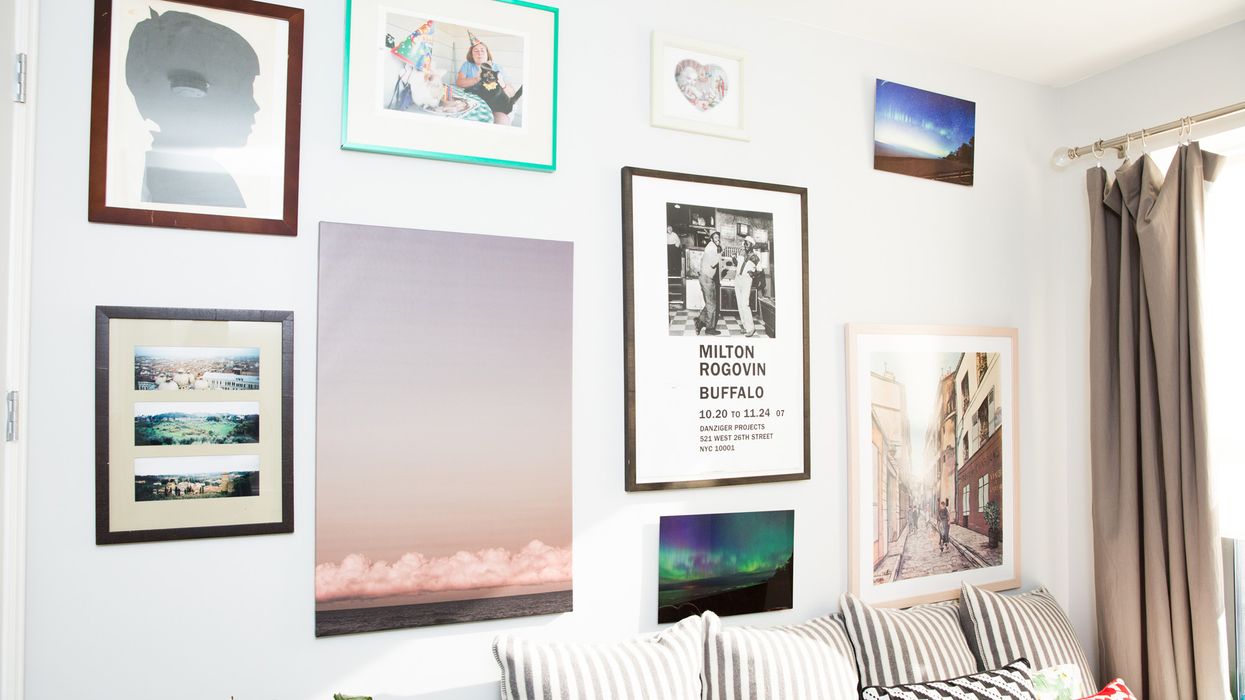 If you are fortunate enough to be working from home right now, we're sure you've started to notice areas around the house that could use some love. Since the majority of our days are currently spent glued to our laptops, our eyes are bound to wander. Has anyone else realized how much empty wall space they have? There are so many things to do here, like mounting some
pretty ceramic plates
or framing an old postcard—all projects you likely have some extra time to make possible. Here are five different ways to fill up all that blank space.
---
---
1. Frame Something

There are so many things you can frame for both sentimental and aesthetic reasons. This could include photos, old postcards from trips you've taken, a map, etc. Combine a bunch of frames with different sizes and shapes for an interesting gallery wall.




2. Use Actual Art

We're firm believers that you can never have too much art in your home. It's a great way to add personality to a space, especially when you don't have a lot of room for furniture. For a more affordable option, opt for a print instead.



3. Mirror, Mirror on the Wall

This is great for all of our tiny NYC apartments, as the reflective surface opens up a small space and makes it feel more spacious. Plus, it's functional, so you can check your outfit before you leave the house. Minimal, ornate, rustic—the options are endless.



4. When in Doubt, Wallpaper

You don't really need to hang anything on a wall if you use wallpaper—the print itself is enough. It's great for smaller spaces like bathrooms, but If you're not ready to fully commit, we suggest wallpapering a single accent wall.



5. Get Creative

You can literally put anything on your wall and call it decor. So why not mount a fun lighting source, hang some shelves, or string some fake plants?