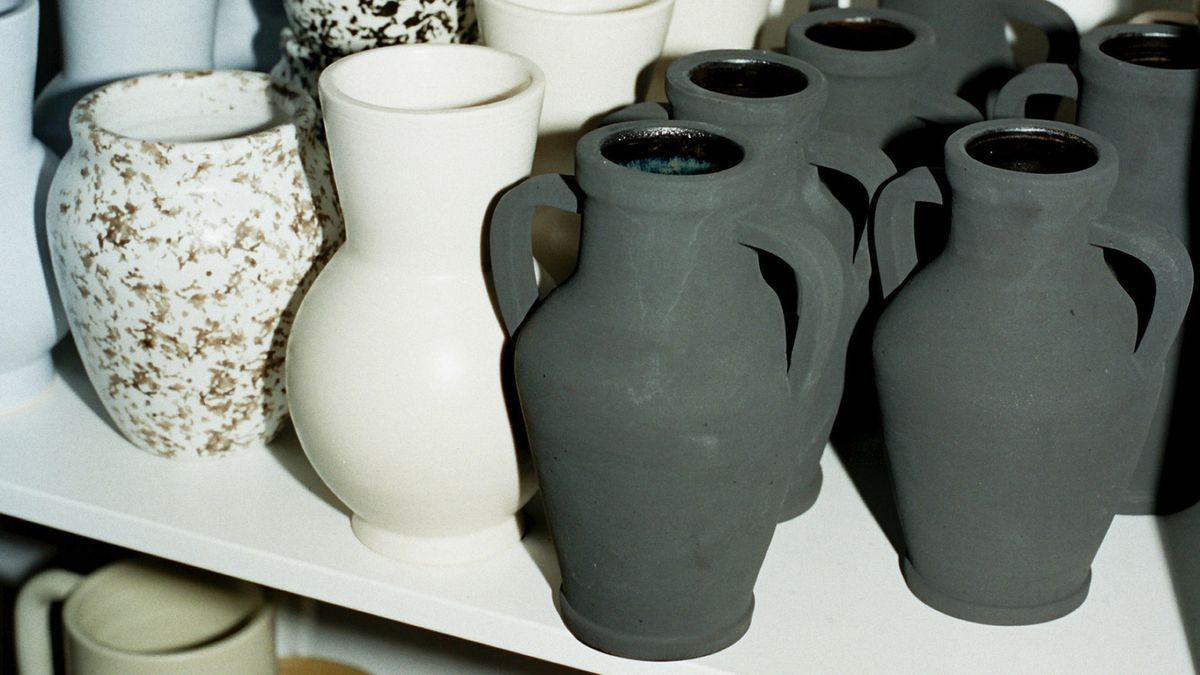 Decor
9 Ceramics Brands to Help Create a Pinterest-Worthy Home
Less Demi and Patrick, more Homecoming and CB2.
If you
'
re as interested in home goods as we are, you
'
ve likely lost a few hours browsing the web to find something that'll make your home look
habitually chic
. And what
'
s the one thing we always see peeking out from our favorite design blog or in a glossy home editorial? Out-of-this-world, ethereal, perfectly sculpted ceramics. These handcrafted works of art not only act as ideal home decor, but also house the fresh-cut flowers you buy on the weekly (a girl can dream, right?). From terracotta female forms to vases that embrace the imperfections of life, check out the nine best ceramics brands we're obsessed with below.
---
1/9
Ayadee Studio Ava White Cylinder Vase
, $125
Born out of a need to celebrate imperfections, the creators of
Ayadee Studio
decided to create pieces that not only embraced our glitches, but put them on display. They wanted to build a brand that
celebrated what made us "us."
The creators push forward the ideas of
Kintsugi
, honoring inadequacy (by society's standards), and the sealing of scars in their home accent collection. That's right, there are more than just ceramics here!