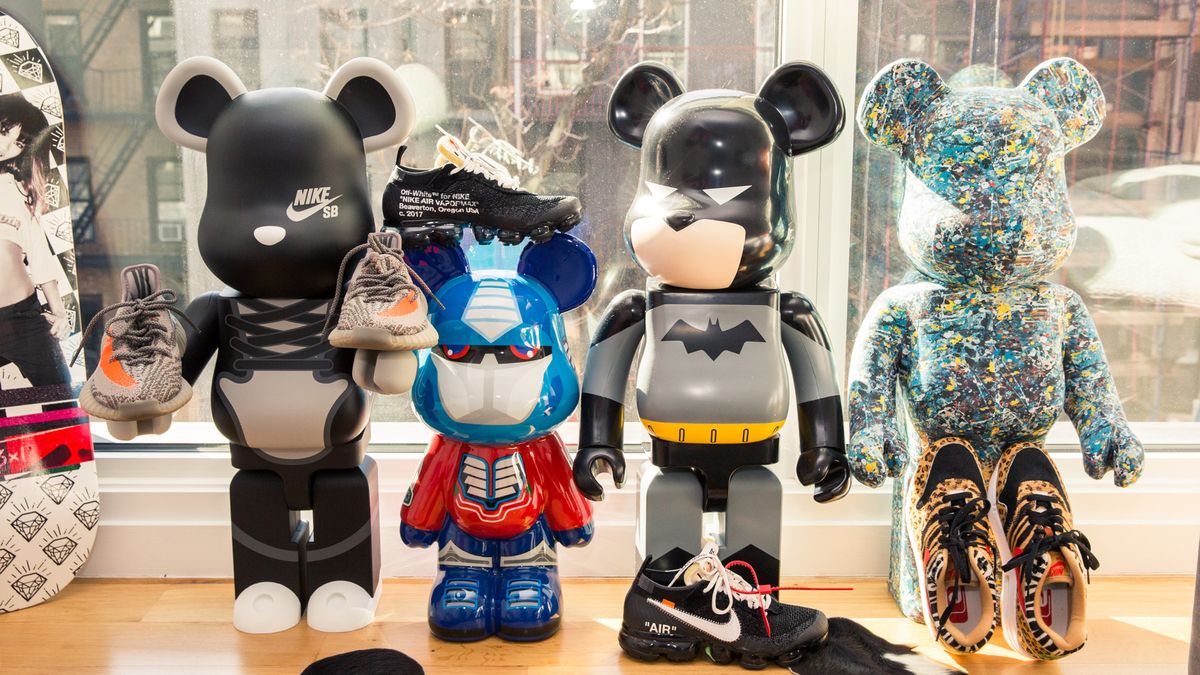 Decor
12 pieces we've spotted in the most hype homes.
While a beautifully stacked and organized wall of sneakers can act as a piece of art on its own, there are other hype pieces of home decor we've spotted while diving into the closets of
sneaker collectors around the world.
 We noticed Kaws figures at the end of staircases, BearBricks perched on book shelves, Bodega Rose basketball and sneaker-shaped planters, Neighborhood incense chambers on fireplace mantels, Supreme Supreme Supreme
everything
—even hard-to-get Daniel Arsham objects. Honestly, even if you're not into sneakers or street wear, these types of pieces will become conversation starters in any home. Below, the 12 we suggest you shop now.
---