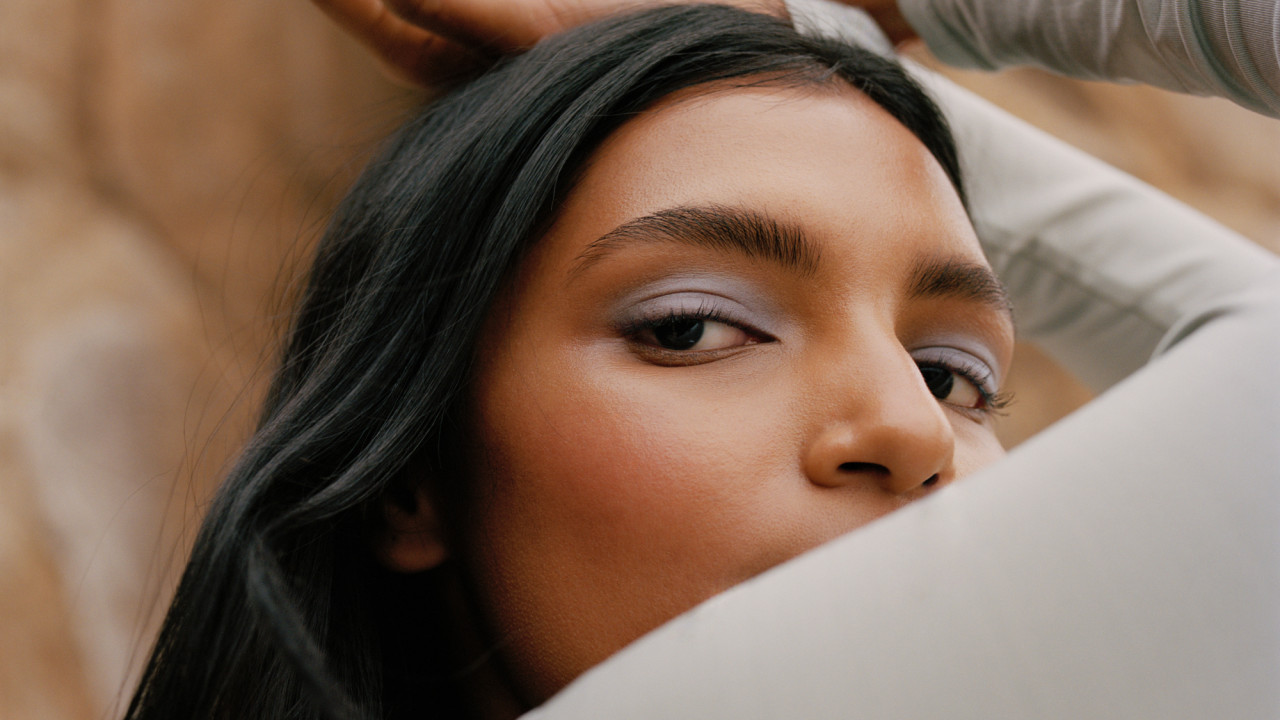 We Put Glossier's Newest Product to the Test
Skywash is the brand's first makeup release of 2020.
It's a little surprising that we're already at the end of February without hearing so much as a peep from beauty goliath Glossier, but fans of the brand can breathe easy knowing that the first launch of 2020 has finally arrived: Skywash, a long-wear eyeshadow, and the brand's second-ever eyelid-specific product.
Similar to the brand's original eyeshadow, Lidstar, the seven Skywash shades come with a doe-foot applicator and feature a liquid-to-powder formula. These, however, have zero sparkle, applying much more matte than most makeup products in the Glossier lineup. When we tested them, it took about 15–20 seconds for the shadow to dry down enough to soften the edges and blend. It's ideal if you want a solid wash of color across the lid—creating depth and shadows with an additional product might prove difficult if that's typically your jam. But for a monochromatic lid, this would be an easy way to add some concentrated pigment, fast.
The brand revealed that the American Southwest inspired the colors, and indeed, five of the seven are some variation on a neutral taupe—think desert sand at sunrise, sunset, and everything in between. The other two—Lawn, a light mossy green, and Pool, a sky blue—are obvious nods to the flora and wide-open spaces for which this section of the country is known. The texture is relatively silky, and once it dries, it doesn't budge, but on darker skin tones the non-neutral shades tend to look slightly chalky. We prefer Echo, a rich, chocolaty brown, and Terra, a warm russet shade which would be ideal for creating a minimalist, neutral makeup look for spring.
Individually, the shadows retail for $18, but we predict most people will want to pick up more than one, so the duo set for $30 seems like the way to go. And since colorful makeup has been all over the fashion month runways this season, we wouldn't blame you for splurging on all seven colors.
Skywash is available today, February 25, on glossier.com.
Photos: Courtesy of Glossier
Want more stories like this?
Want Fuller Brows? These Products Will Help You Get There
The Best Beauty Trend of NYFW: Juicy Red Lips
Your Guide to Effortless, Flushed Makeup