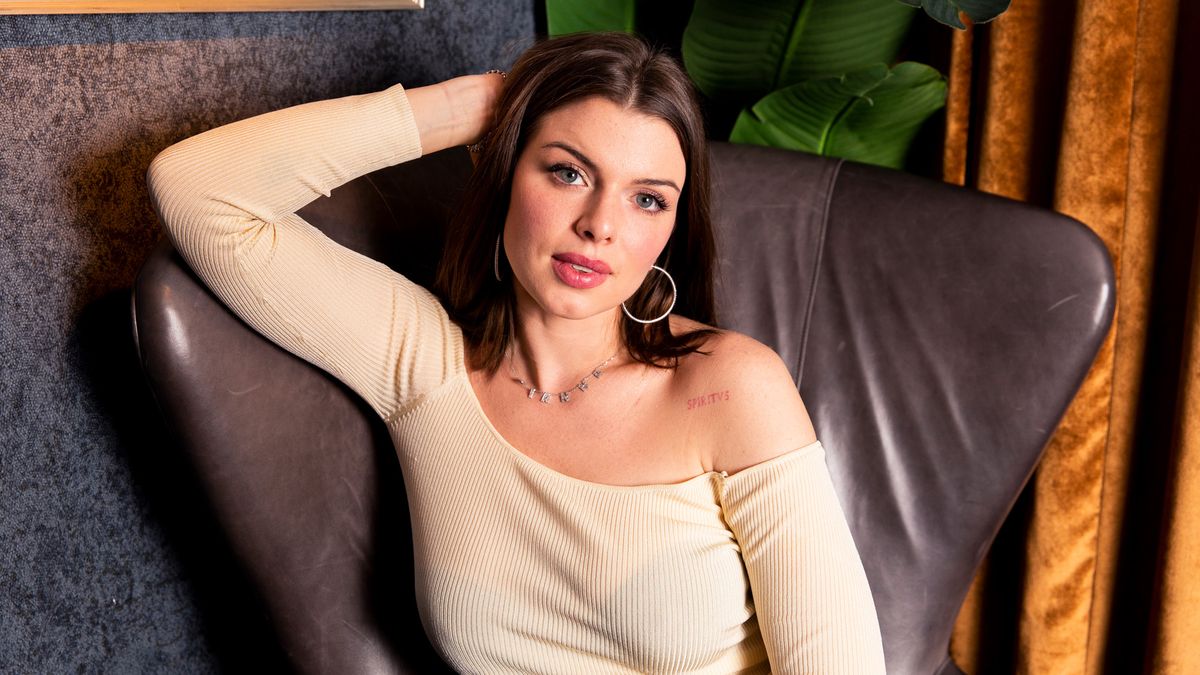 Celebrity
Julia Fox Went from Selling Her Underwear to Starring in "Uncut Gems"
She's unapologetically on a path to stardom.
Tim Buol
You can't call
Julia Fox
a fresh face. She's been a figure in the New York nightlife scene since going-out tops were a thing. Vine (RIP) was her medium; as she says, she was "really creative on it." She must have been, because one half of the Safdie Brothers, Josh, became enamored with Fox in a time when he was in the raw stages of a script he and his brother Benny were developing. In that era, Fox made her money with a catalog of side hustles ranging from flipping drugs (buying cheap and then selling high to rich kids) to a brief stint as a dominatrix. This was all in an effort to pay her bills and allow her to do what she wanted: create.
Today her breakout role as Julia (yes, named after her) in the materialization of A24's Safdie Brothers film,
Uncut Gems
, propelled Fox into the next phase of her destiny. She stood out among the deafening chaos of Howard Ratner's (Adam Sandler) seedy universe in the depths of New York's Diamond District. Since the movie's initial release at the Telluride Film Festival, Fox has taken to her newfound fame with the guile of a pro. Her life is all
Uncut Gems
, all the time, but don't worry; she's got plans. She told me of her life before and after her first on-screen role. 
---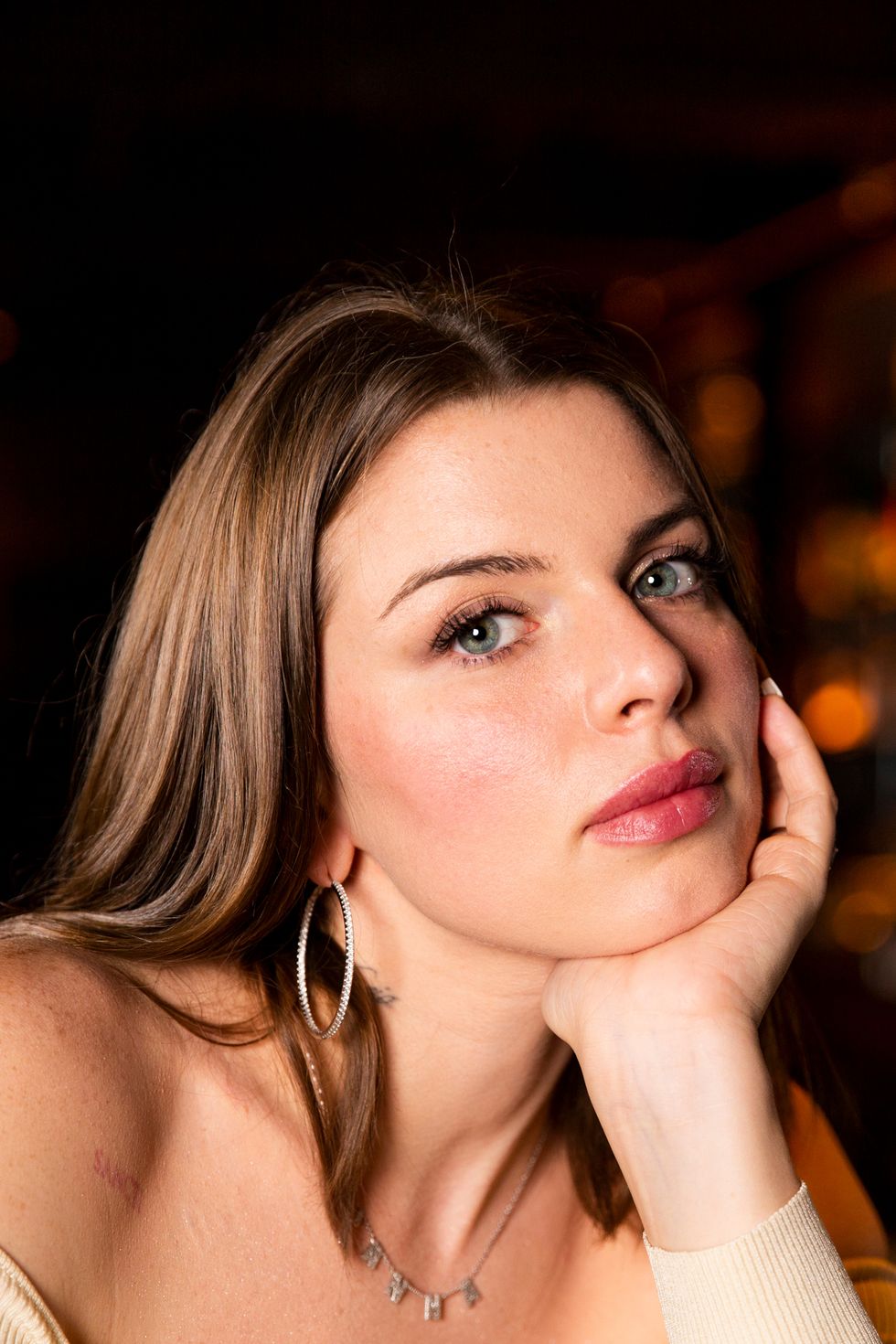 Were you always in touch with your creativity?

"I expressed my creativity through anything I picked up, even if it was a Lego. My father always recognized that in me, that I was an abstract thinker, and he always really pushed me to create things and write."

What do you enjoy writing?

"Poems. I was always a poet. I love to write short stories, too. I would stay up all night writing stories, and then I would read them to my brother in the morning. I wish I could find them, but they're obviously long gone."

You had some pretty interesting side hustles...

"I didn't grow up with money, so I was always trying to make money any way I could. I remember as a teenager, I would sell my panties and stuff. There was this man in Union Square who would buy [them]."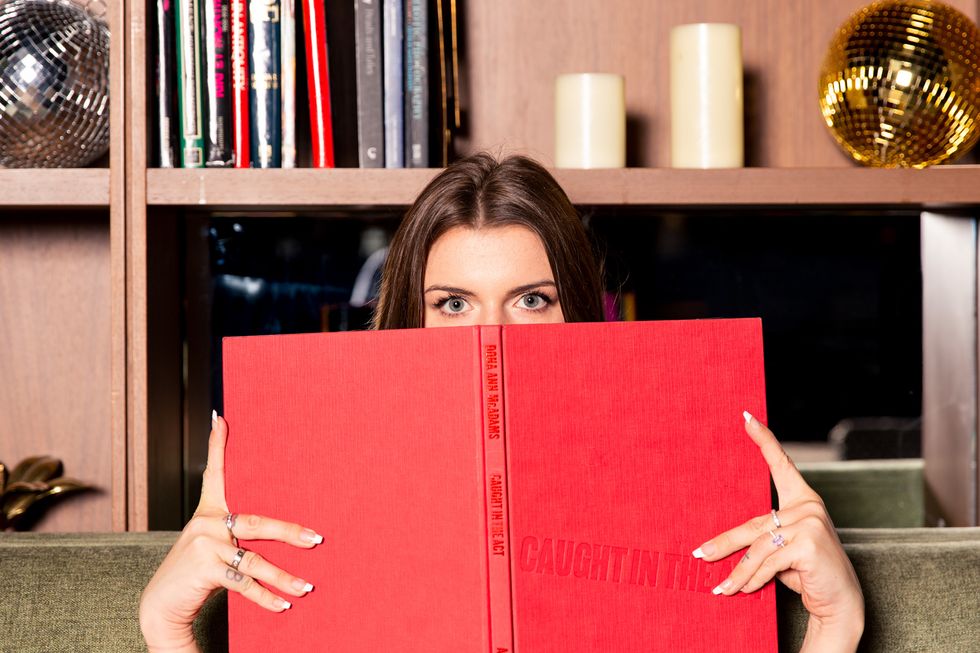 How did you find him?

"I don't know, everyone knew him! There was also a guy who would buy socks, but only from guys. So I would go with my guy friends, and then they would give me the money. If you need something, you'll find it, you know what I mean? I took any job that I could get."

What was your reaction when the Safdie Brothers approached you about the role?

"When they first approached me about it, [the film] was in [its] beginning stages. I read the script, and obviously I loved it! It was so different from what the movie was—this was like, 100 drafts ago. At the time, I had no interest in being an actress; it was like, 'Sure, I'll be in your film as a favor to you.' Adam [Sandler]'s name wasn't attached to it, it was just me at the time. Every two years [Josh] would send me a new draft and ask me advice on how the character should be. I had to audition for the role like everyone else, even though I knew the role was mine in my heart. Here we are today!"


What was the first day on set like?

"A little intimidating because there were so many people. I've never been on a set that size before. I realized, 'Oh my god, this is like some Hollywood shit! I really can't fuck this up.' That day I went home and had to center myself and brace myself for what was to come, because I had no idea prior to getting to set that day what any of this would be like. I didn't have a reference."

Did you ever expect this frenzy from the film?

"Yeah, I knew that it was going to be insane. I mean, how could it not? It has all the ingredients. It's the perfect equation of like, a fucking atom bomb—of course it was gonna explode. First you have Adam Sandler, then you have The Weeknd, who's a talented singer; then you have Kevin Garnett, who is an amazing basketball player, he's an icon in his craft; then you have Idina [Menzel], she's Frozen; and then Lakeith [Stanfield] who's just brilliant. And then you have all these amazing non-actors, but they're even [bigger] characters than the actors. It was the perfect mix of realness and acting."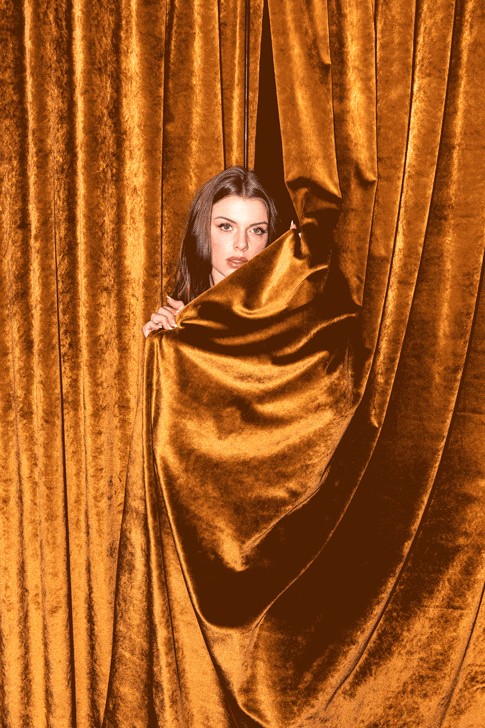 How did you brace for it?

"I wanted to take it easy until the movie came out because I knew my life was never going to be the same. I was explaining that to my parents, and they were like, 'Julia, come on, don't be ridiculous.' I was right."

Does anything scare you about this newfound fame?

"Yeah, I mean, people love to hate someone ris[ing] up—people love to knock you down. But I'm not that emotionally invested in it. I don't really care what happens. My whole goal is to just create stuff. I'm really not trying to be on screen that much. I'll go on screen if something is offered to me or if it's a really amazing project, something like Uncut Gems."


Any advice you wish you could give your younger self?

"I get asked that a lot. The only thing I could say is don't hang out with this one girl, Samantha. Because she stole so much stuff from me. [Laughs] But otherwise, no, not really, because your life has to go that way—you have to learn it on your own."

Where do you shop?

"I shop online a lot, to be honest. I just go into those K-holes and just buy things on the internet. I love finding vintage gems—I don't really like buying current things. I love shopping in L.A. at Wasteland. Or those higher-end consignment vintage places, where they have vintage Viviene Westwood stuff that I've always collected."


What's a hidden gem in NY?
"It's an Argentinian restaurant called El Almacen. It's incredible! I never go to Brooklyn, you can't pay me to, but I'll crave it in the middle of the night and just go. They have incredible corn empanadas—my mouth is watering just thinking about it."
What was your last dream?
"Oh my god, my last dream was that I was in a tunnel with my husband, and it was a really long tunnel. I knew that there was something on the other side, and I could feel it. I was like, 'Don't you hear the music, the lights?' and he was like, 'Where are we going? It's so long.' I was like, 'No, just come with me. I've done this tunnel before, I know which way to go.' And then I woke up. I feel like it was indicative about where we are at in our lives—being on this long journey of not knowing. I know where it is going, I'm going to be a star!"
Shot on location at The Seville. Want more stories like this?
60 Seconds with Taraji P. Henson
60 Seconds with Priyanka Chopra Jonas
Maya Erskine Answers the Age-Old Question: *NSYNC or Backstreet Boys