Travel
Why El Segundo Is Our New Favorite Neighborhood in L.A.
Where to stay, eat, and shop when you need a break from Hollywood.
Nearly every trip I've taken to Los Angeles has included one or all of the following: a trip to Fred Segal, lunch at Fat Burger, photo ops on Rodeo, celebrity sightings (of varying degrees of excitement) on the Sunset Strip, a stroll on Santa Monica Pier, indulgence at the Serving Spoon, one or two hikes, and about 17 hours spent in traffic. I love L.A.—nerve-racking 405 and all—but I'm often guilty of staying in the Hollywood and Hollywood-adjacent bubble. On a recent trip, though, I spent two days in El Segundo, a mere two miles from LAX, and it rivaled any other visit.

A quaint contrast to L.A.'s more crowded and touristy neighborhoods, El Segundo is ideal for a quiet afternoon or laid-back weekend. If you make it there—and I highly suggest that you do—here's where to stay, eat, and shop, and a few hidden gems to discover.

 
---
Photo: Courtesy of Aloft
The term "hotel airport" usually conjures thoughts of an ill-decorated and dimly lit space one stays at when dealing with nightmarish flight delays and cancellations. Consider Aloft El Segundo the exact opposite, despite its close proximity to LAX. A palm-tree-lined pool, a well-equipped fitness space, and bright, spacious rooms soften the blow of an unexpected itinerary change and make it a great place to stay even if you're not just crashing on a layover. My stay there included an outdoor BANKS concert, which was part of the Aloft's ongoing Homecoming Tour series. Past performances have included Troye Sivan in Perth and Dermot Kennedy in Dublin, and the tour continues this year with Caloncho at Aloft Querétaro later this month and Tifa Chen in Shanghai in March.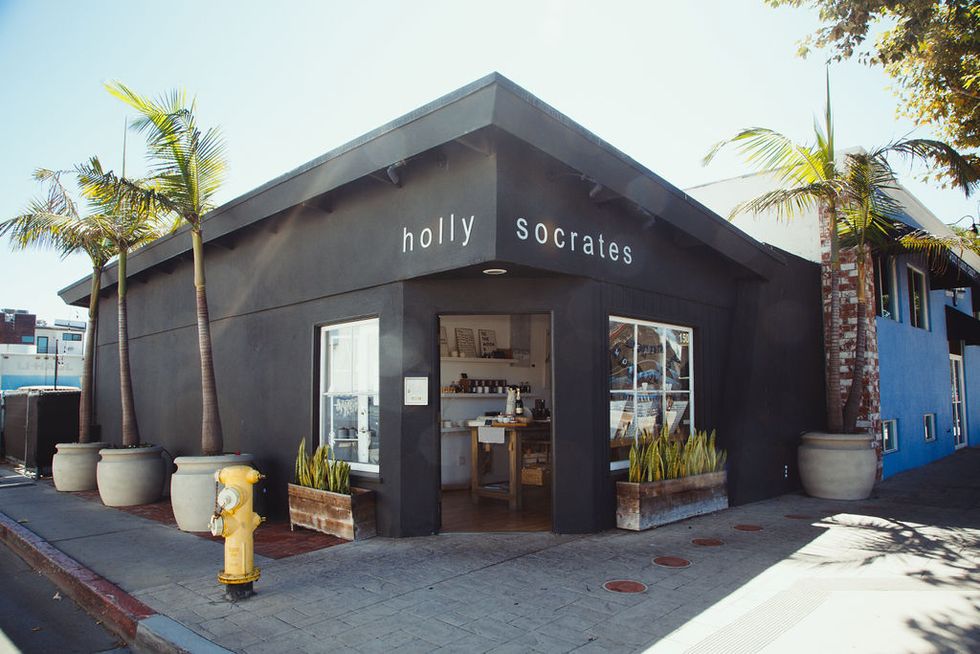 Photo: Jessie Lee Cederblom
Painter and fashion industry veteran Holly Socrates opened the doors to her gallery and boutique in 2014, curating a modern, tasteful selection of jewelry, gifts, and home goods. I picked up a lock pendant necklace, but had my eye on lots of other things, like Skeen scented matches, gold-plated cheese knives, and Flores Lane candles.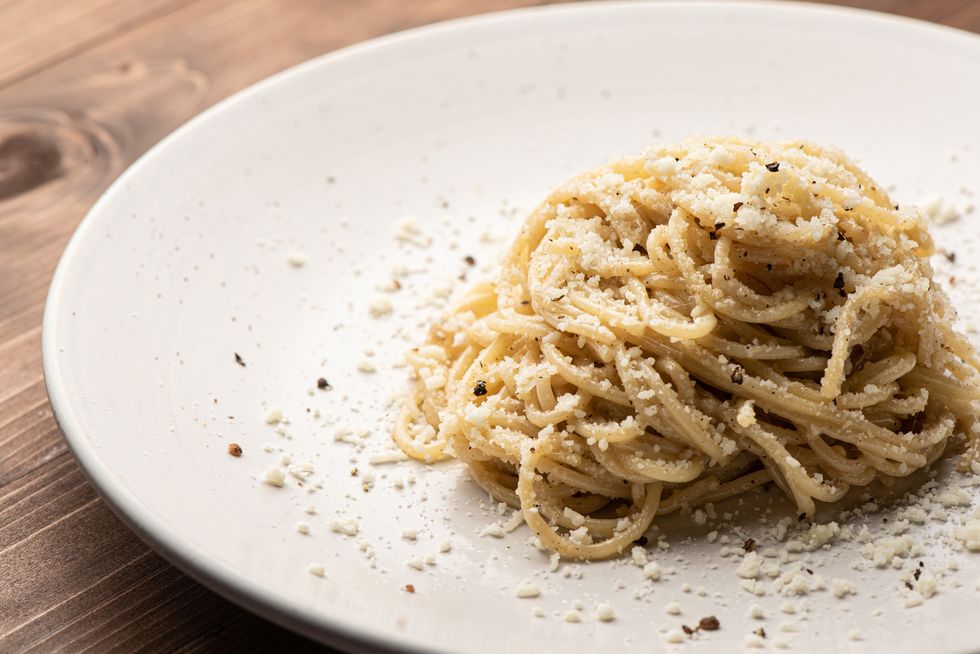 Photo: Wonho Frank Lee
I've never been much of a pasta person (feel free to judge; everyone else does), but I'm so glad I went rogue and ordered it here. Chef and owner Jackson Kalb, who worked at both Joël Robuchon and Union Square Cafe in NYC before decamping for the West Coast, has crafted a divine menu that includes squid-ink bavette in a rock-shrimp ragu (my favorite) and scarpinocc with braised beef cheek swimming in brown butter, sage, and 12-year balsamic. The airy restaurant sits in a classic strip mall serving five-star dishes sans pretention.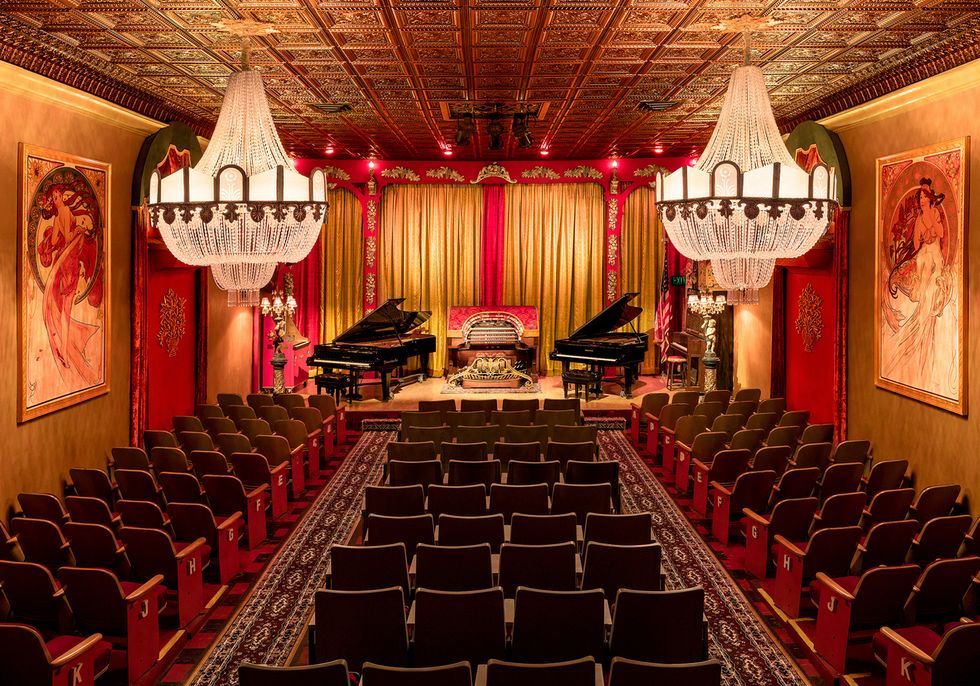 Photo: Don Holtz
Those in search of a true Old Hollywood experience often find themselves here for screenings of vintage silent films and other classics. Gene Kelly, Fred Astaire, and Lena Horne regularly grace the screen in old movies like Swing Time and Cabin in the Sky, and silent films are soundtracked by both live music and the theater's pipe organ, which dates to 1925. If you can't make a show, pop in and ask for a tour. The chandeliered space is stunning and nostalgic (and, yes, makes for a very good Instagram photo op).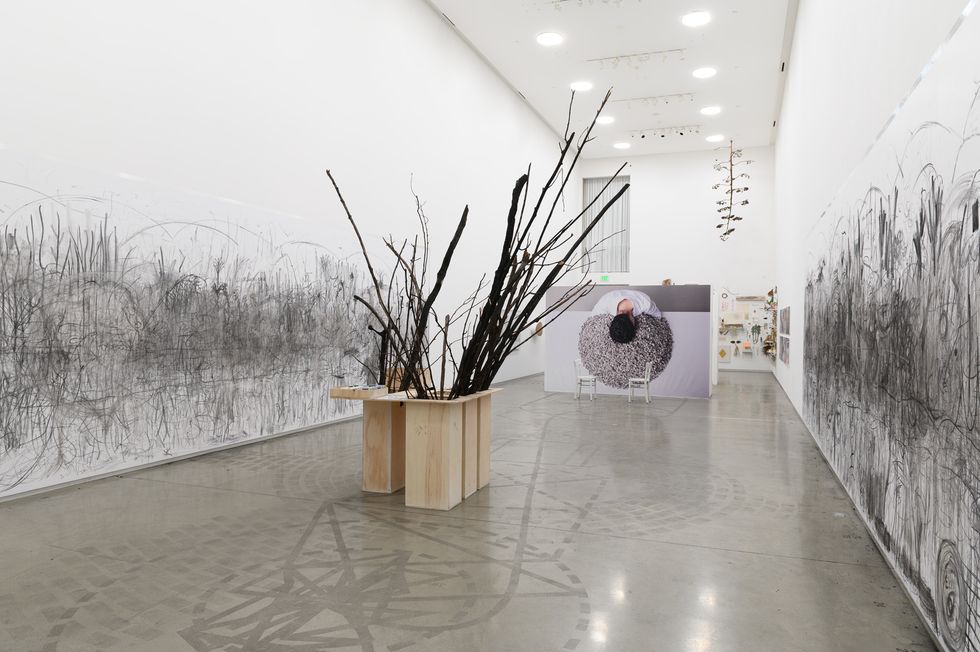 Photo: Courtesy of El Segundo Museum of Art
Whereas most museums are plastered with "Do Not Touch" signs and staffed with security guards in suits eyeing your every move, El Segundo Museum of Art is much less stuffy. Admission is free, and exhibits range from classic fine art to full-scale installations and performance. I was in town for PLANT, the first solo exhibition of works by German-based artist Amely Spoetzl. Like many of the museum's exhibitions, it was composed of sculpture, photographs, drawings, and paintings, and included an interactive element coined "Thicket." The latter allowed visitors (myself included) to contribute to a massive work spanning three walls, using branches charred by the California wildfires. Now I can say my work was in a museum.
Want more stories like this?
The Best New Luggage for 2020
A Winter Getaway Guide to Jackson Hole, Wyoming
Savannah, Georgia, May Be the Most Underrated Weekend Getaway