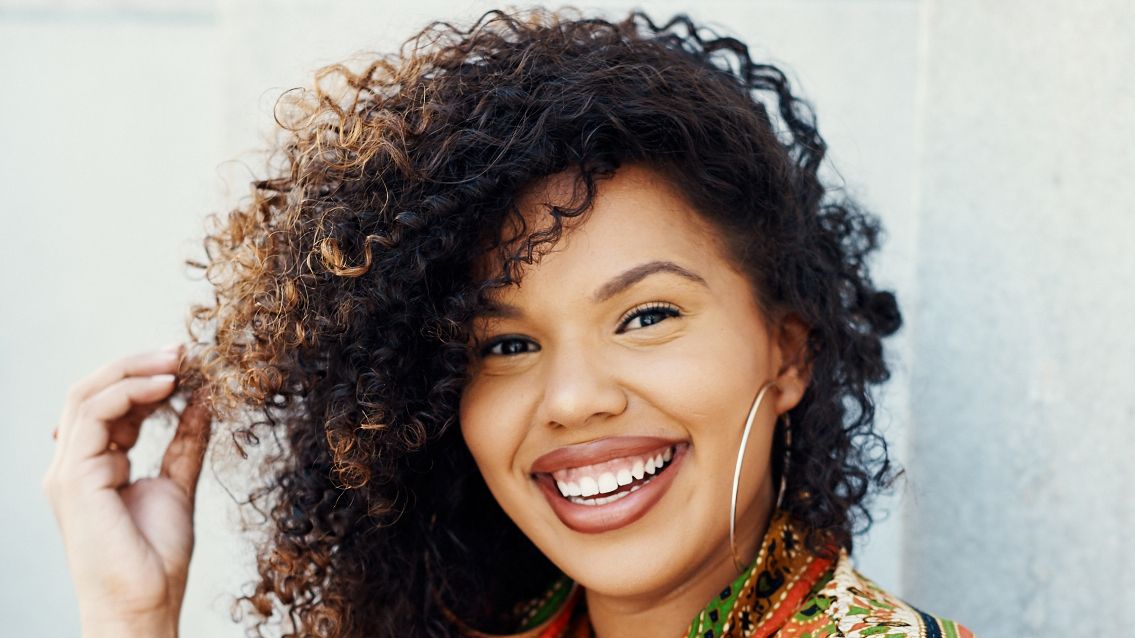 Beauty
Getting the perfect smile isn't as simple as a whitening session.
Like it or not, your smile is often one of the first things people notice. Maybe that's why there are dozens of campaigns that promise whiter, straighter teeth plastered everywhere—even this editor has undergone a year of Invisalign treatment, despite wearing braces as a teenager, in pursuit of the perfect smile. But are those the only things you can do to feel more confident about bearing your grin? We had a suspicion they weren't, so we decided to consult with Dr. E Lisa Reid, a cosmetic dentist and prosthodontist (someone who specializes in prosthetic dentistry) based in New York. Here is everything she had to say about getting your smile in tip-top shape. 

Aside from whitening or straightening, what are some of the most commonly requested procedures from your patients?

"With regards to esthetics, patients will express concerns about missing teeth, either congenitally or acquired; the size and shape of their teeth, [whether they're] too small, too round, too square, or too pointy; occasionally patients will request that the edges of the teeth be adjusted to the same length without realizing that this a mark of aged and worn teeth; excessive gum display when smiling; red and puffy gums." Dr. Reid often tells her patients that a "perfect" smile isn't just about having straight and white teeth, but rather making sure your teeth and gums are healthy. If you have one without the other, it won't aesthetically match and you won't be satisfied with your smile.

What are a few procedures that you recommend for patients who are unhappy with their current smile?

There are numerous procedures that can help you feel more confident in your smile. A few of Dr. Reid's recommendations include:

1. "In-office or at-home professional-strength teeth whitening."

2. "Enamel recontouring or direct bonding to minimally change the shape of teeth (minimally invasive)."

3. "Deep cleaning for puffy, inflamed gums (minimally invasive)."

4. "Clear aligner therapy or traditional braces when patients are satisfied with the color and shape but concerned about the alignment of their teeth (minimally invasive but requires financial and time commitment)."

5. "Veneers when patients are concerned with size, shape, color, alignment, or when patients do not want to make the time investment needed to realign their teeth. [This is an] irreversible procedure, and a financial commitment. Sometimes teeth may need to be repositioned orthodontically prior to veneer or crown placement to give the best outcome."

6. "Laser gum recontouring, a surgical procedure; Botox, which needs to re-administered every six months; and/or periodontal or skeletal surgery for gummy smiles."

7. "Implants (surgical procedure) or bridges for missing teeth."

 
---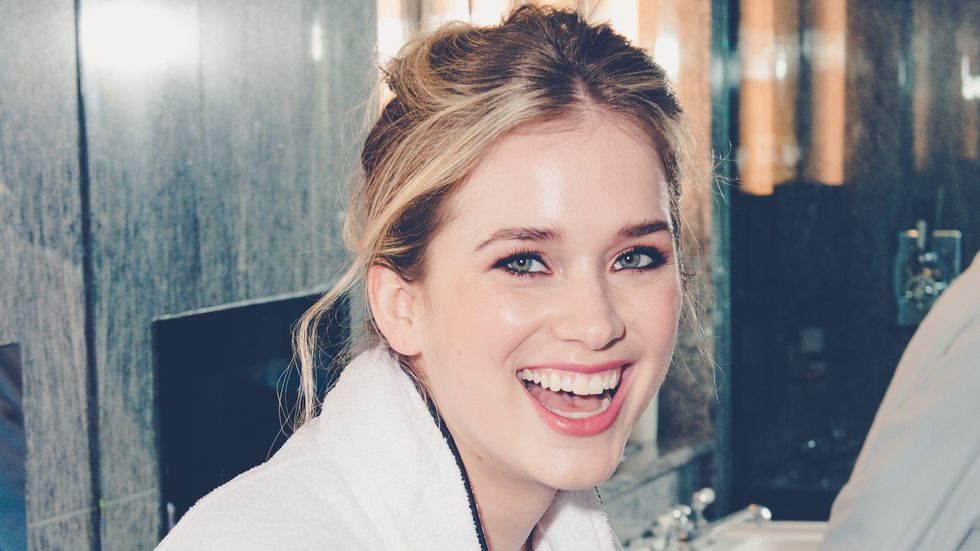 What would patients be most surprised to learn about what it takes to get their smile in the shape they want it to be?
Dr. Reid cautions that patients might underestimate the amount of planning and time it might take to achieve their desired outcome. "It's not only about making the teeth look great—they must be functionally ideal as well, to create an outcome that is beautiful and long-lasting." She stresses that identifying and properly diagnosing the reason for an unaesthetic smile is crucial before beginning any type of treatment, no matter how big or small. "Patients are also surprised to learn that the teeth attached to veneers and crowns can still be subjected to dental decay and that it is important to come for (at minimum) twice-yearly cleanings to ensure the longevity of the work." That means you can't just avoid the dentist for the rest of your life once you have dental work done, no matter how much you may want to.
As a prosthodontist, do you find that veneers are sometimes overused?
"I recommend veneers to patients only when I believe they are appropriate." She explains that patients are often looking for a quick fix (which is understandable), which often results in overuse of veneers. "We have definitely seen patients in the office coming in for a second opinion after receiving treatment [that] they were unhappy with or a treatment that failed prematurely. As a prosthodontist, this is a large part of my new patient pool—managing treatment that needs to be corrected. If a patient's only concern is malalignment of the teeth, then I try to educate and counsel the patient towards a more ideal treatment like orthodontic repositioning of the teeth." That can mean invisible aligners or braces.
Do you think that professional teeth whitening is a worthwhile procedure?
In Dr. Reid's practice, this is a highly requested service, but she always makes sure to ask a prospective patient whether or not she has insurance to help offset the cost. "My philosophy is that we all have to live with ourselves, so if there is something that bothers you when you look in the mirror every day, then change it as long as the intervention does not cause any harm. Teeth whitening is something that works and is safe as long as it is not overused." And contrary to the rising popularity of charcoal toothpastes and related products, she advises against them for her patients since they are merely abrasive agents that remove surface stains. "Unfortunately, overuse can lead to reduction of the enamel content of the tooth, and enamel is really what gives teeth their pearly white color."
Anything else that you wish your patients knew about getting the brightest, most ideal smile possible?
"I would caution patients to do thorough research before selecting a practitioner to address their needs. Look at educational background, reviews, and before-and-after photos, and also do thorough research before selecting direct-to-consumer products. With regard to prosthetic work like veneers, crowns, and implants, patients will request that the teeth be made as white as possible, but there is a delicate balance that must be established between teeth that are super white and restorations that look natural. The whitest teeth possible are not always the best fit for every patient. Lastly, a patient's smile is not isolated. The smile must be designed and restored with the overall facial appearance in mind."
Want more stories like this?
7 Women Share Their Experience with Invisalign
Is the Buzziest New Supplement a Necessary One?
Why I Got Botox in My 20s