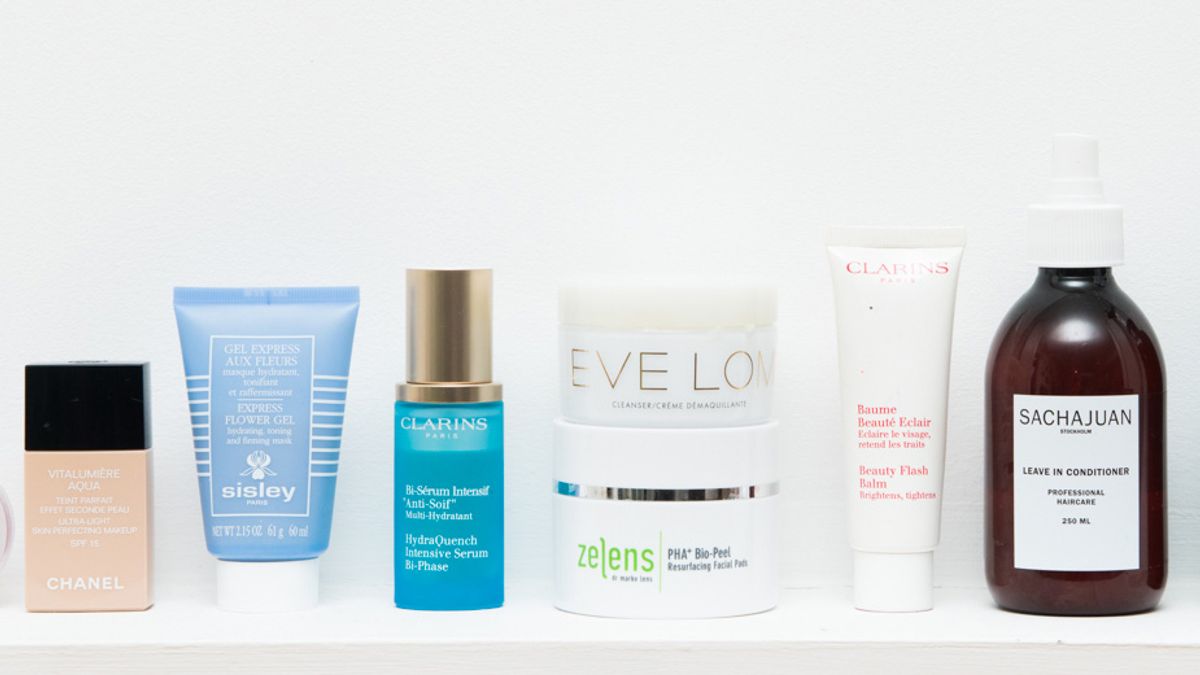 Skin
4 Under-the-Radar French Skin-Care Brands You Need to Know
Including a K-beauty and French-girl hybrid.
The cult of the French pharmacy is well documented at this point. It's almost enough of a reason to buy a ticket to France just so you can roam the aisles and scoop up every single sunscreen, body oil, and exfoliating toner. But just in case a Paris trip isn't in your future, there are plenty of brands available stateside that can achieve that certain
je ne sais quoi
French-girl glow
, including a few emerging ones that have yet to hit the mainstream. Below, our four favorite under-the-radar French skin-care brands to help achieve your smoothest, most hydrated skin ever.
---
Jowaé
If you're equally fanatic about K-beauty, then hang on for dear life because this young brand combines the best of Korean skin-care ingredients (in particular, lumiphenols) with a thoroughly French philosophy. It's also a more minimal approach to skin care, so instead of the traditional 12-step routine, the brand breaks it down into four steps: cleanse, repair, activate, and correct. It's what they call the Franco-Korean ritual, and we predict it's primed to take over the skin-care universe in the near future. Combine that with clean, potent ingredients like imperial peony, red ginseng,
centella asiatica
, and bamboo water (among others), and you've got our new go-to for winter skin care. Did we mention that everything retails for under $50?
Talika
Although this brand has been around since 1948, it's still a sleeper hit in the States despite having some truly amazing products. Their eye patches are a staple for any Parisian girl in the know, containing a blend of plant oils like avocado, musk, and rose for deep hydration. The infusion of ceramides helps strengthen your skin barrier to keep in moisture, which is a must with freezing temperatures and desperately dry indoor air threatening to steal your glow. Use them the next time you're on a long flight to combat any dehydration from the recycled air. Don't forget about their masks and cleansers if you want clear, dewy skin.


Ducray
Another brand that's well established in France, Ducray is well-known for their hair-care products that target irritation and thinning. But we also adore their targeted skin-care products, which deliver soothing ingredients like an acefylline and abyssinian oil complex in their day cream. It encourages skin to hold on to water and maintain a healthy balance of hydration via the activation of filaggrin, a natural protein, as well as oleic and linoleic acids. Your skin is left feeling impossibly soft and dewy, without having to drain your bank account in the process.


Oh My Cream Skincare