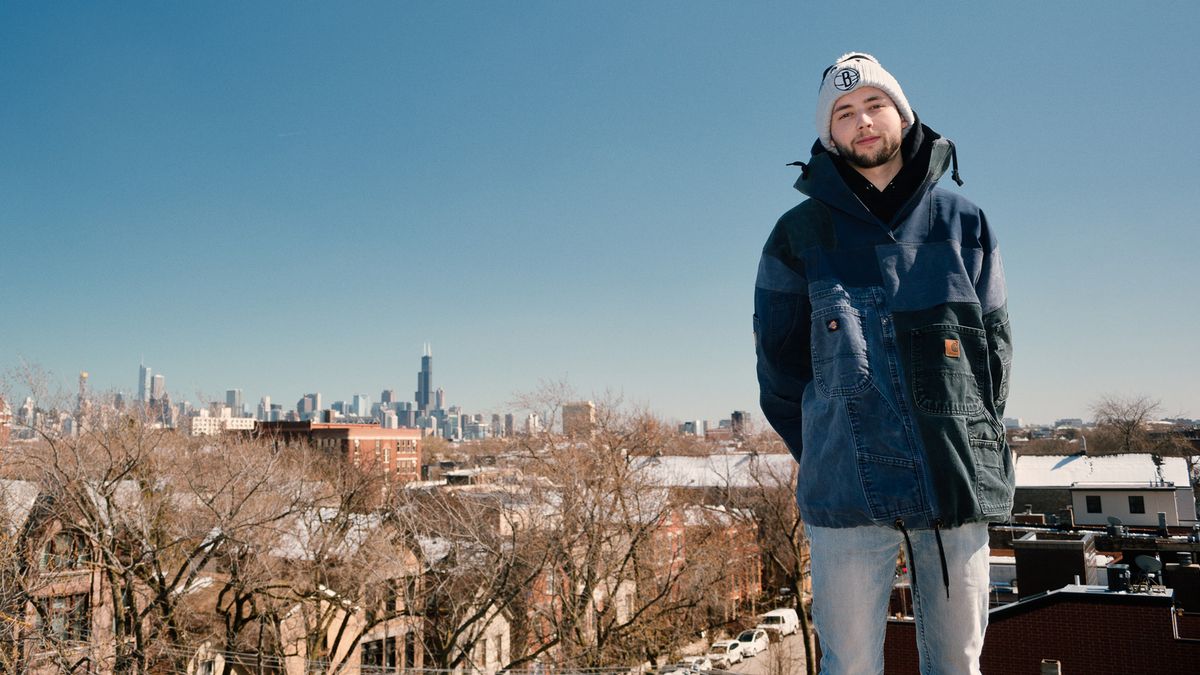 Designers
Meet the Designer Behind the Upcycled Streetwear We Can't Get Enough Of
Justin Mensinger will make the hoodie of your dreams.
In an age when we're not necessarily looking for the best new thing, but rather the best
thrifted
thing,
Justin Mensinger
 has quickly caught our attention. Living and working in Chicago, the young designer is behind an impressive collection of upcycled streetwear pieces. He started out by selling custom t-shirts and thrifted finds out of his college dorm room and made his first custom piece in June 2018. Recently, the former 
RSVP Gallery
 intern was tapped as one of
Footaction's No1Way
 designers, creating two "1 of 1" re-worked collections with adidas and Champion.
"I find the deepest satisfaction in putting emotion in my work," Mensinger tells us. "Everything from the ground up has to have soul in it." With his brand's motto being "From the past, for the future," Mensinger prides himself on his resourcefulness. Many of his designs start out as a piece he
'
d make for himself, and they
'
re typically made from thrifted sports team memorabilia. Currently, Mensinger is working on a sequel to his previous collection, "
A letter to my unborn child
," set to be released next month. We
'
ll be watching.
---