Meet Saintwoods, the Brand That Knows Parties & Sweatpants
Founders Nathan Gannage and Zach Macklovitch created a brand by doing things they love.
Designers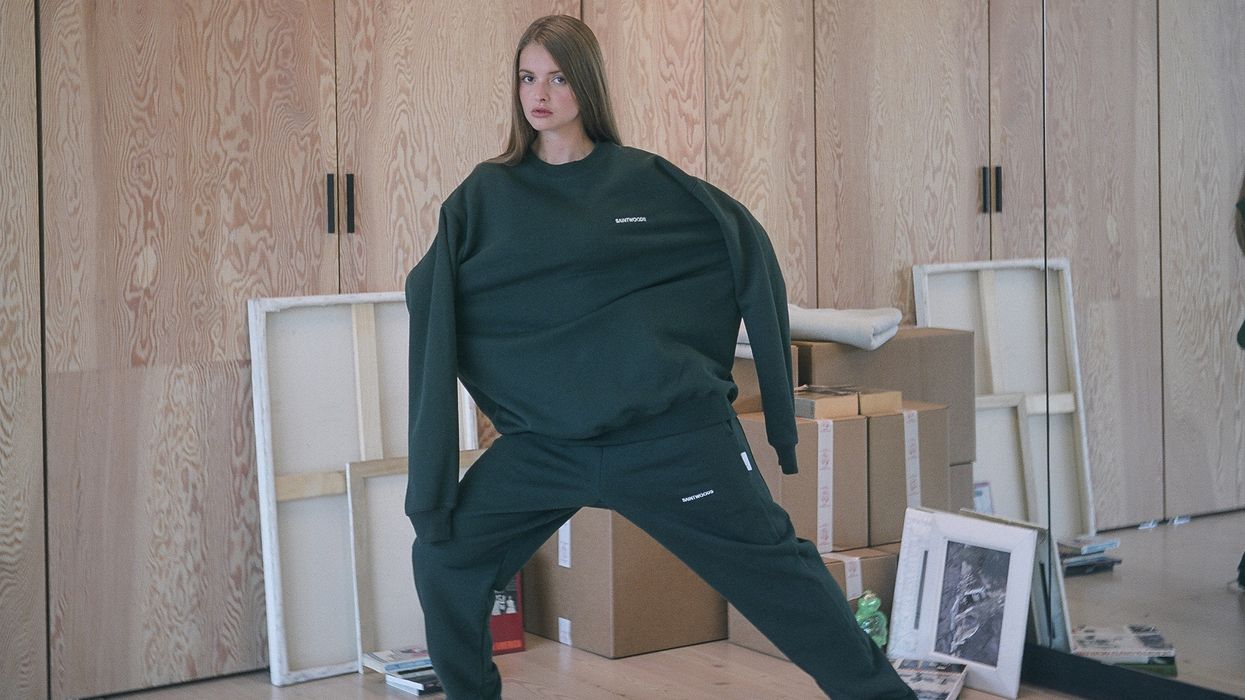 "Saintwoods was started by a couple [of] friends that grew up in the same area in Toronto—the name actually comes from the intersection [of] St. Clair West and Oakwood. We were all moving to Montreal together and wanted to start a collective that threw events, had a merch component, and also a music blog," says 
Nathan Gannage
, one half of the duo behind global collective
Saintwoods
. His business partner
Zach Macklovitch
adds, "I met Nate once the rest of his partners had moved on to other projects, and our visions just clicked." The two have churned out projects nonstop since opening a restaurant (
SuWu
in Montreal) and then opening three clubs (
École Privée
in Montreal, and Apt. 200 in both
Montreal
and
Toronto
).
Oh, and somewhere in there they launched a vodka and launched a full-blown
clothing line
. "That's the exciting thing about what we do," Gannage explains. "We never know what's coming next." As for their expansion into clothing, it was natural. "It was mostly promotional merch in the beginning [that] we would give out at parties," Macklovitch tells us. "But once we saw there was a demand for it, we started to take it more seriously as its own business." Manufactured in Montreal and L.A. (with a few of their one-off pieces produced overseas), the clothing is always very cozy. The latest drop, SW.008, which launched this past Monday, is a catalogue of matching sweatsuits, logo hoodies and tees, graphic tees, and a survival kit filled with rolling papers, a match box, and a grinder card. Talking inspiration behind this last drop, Gannage tells us, "Our inspiration comes from what happens around us on a daily basis. That could be inside jokes or concepts we think about on the road with each other." Macklovitch adds on that "comfort is key."
"[The] novelty items [are what] we think are funny or apply to our lifestyle," Gannage continues. "Zach and I both travel a lot, so hotel slippers or a robe makes sense [and] also ties back to comfort. Some of the other ones, rolling papers
cough cough
, speak for themselves…"
---