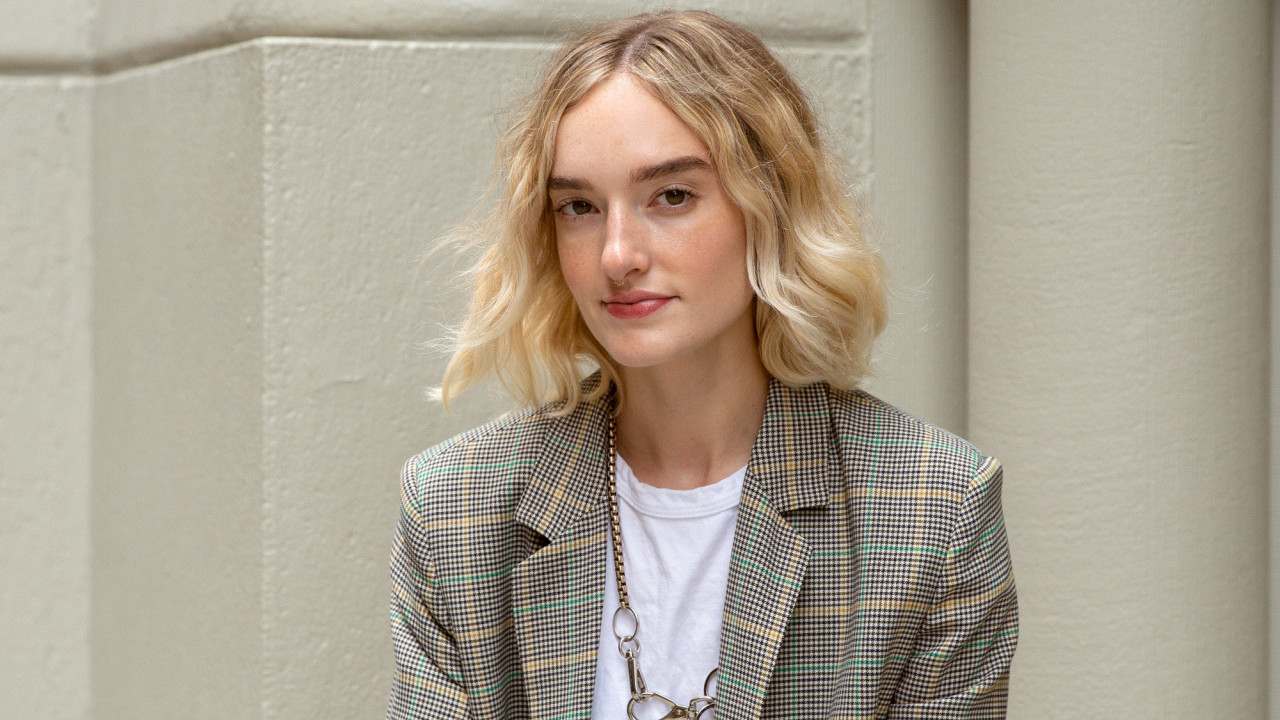 I'm Obsessed with a $5 Lip Balm
So obsessed I buy it in bulk.
In my sparse moments of free time, I often ponder this age-old question—"What is my desert-island beauty product?" From the proverbial pile of lotions and serums in my apartment, is there one single item that I would pick to use above all others? Why yes, yes there is. And it's not the $500 face cream I apply on days when I'm feeling especially fancy, or the French pharmacy mask I stock up on every time I'm in Paris. No, it's not nearly as glamorous as any of those, but if the past six years are any indication, I am beyond loyal to it. It's Dr. Dan's Cortibalm Lip Balm, and it only costs $5.
Since I, like most people, am borderline dehydrated on any given day (despite my best attempts to drink more water), I had been searching for a lip product that would provide deep hydration without rubbing off in my sleep. I prefer to use thicker lip products at night so that I wake up with the perfect canvas for a colorful lipstick or tint. And at the time when I first discovered this product, it was also winter, and viciously cold weather had left my lips scaly, cracked, and painful, no matter how many other products I applied.
The brand founder, dermatologist Dr. Dan Vider, went in search of a solution to a similar problem a patient of his was facing once she went on Accutane—an aggressive acne treatment known for making your skin drier than the Sahara. He eventually formulated his proprietary mix of natural yellow beeswax, mineral oil, petroleum jelly, and hydrocortisone into a best-selling balm.
The hero ingredient, hydrocortisone, is a mild corticosteroid that is used topically to treat a variety of skin conditions from eczema to insect bites, and typically comes in a 2.5 percent strength. Dr. Dan's balm contains 1 percent and is safe for use on your face and mouth. And truly, when there was no other balm that could calm my irritated skin and I was considering a round of oral steroids, a few nights of swiping this on before bed completely changed the game. My lips were soothed, the cracked texture faded away, and it no longer hurt to smile throughout the day. Now it's a permanent part of my nighttime beauty routine, and considering you can buy it in bulk off Amazon for less than a glass of rosé, it should probably become part of yours, too.
Want more stories like this?
You're Applying Your Concealer Wrong
Our Favorite Summer Lip Color Is Also Super Hydrating
Look No Further—This Is Your New Favorite Eyebrow Pencil