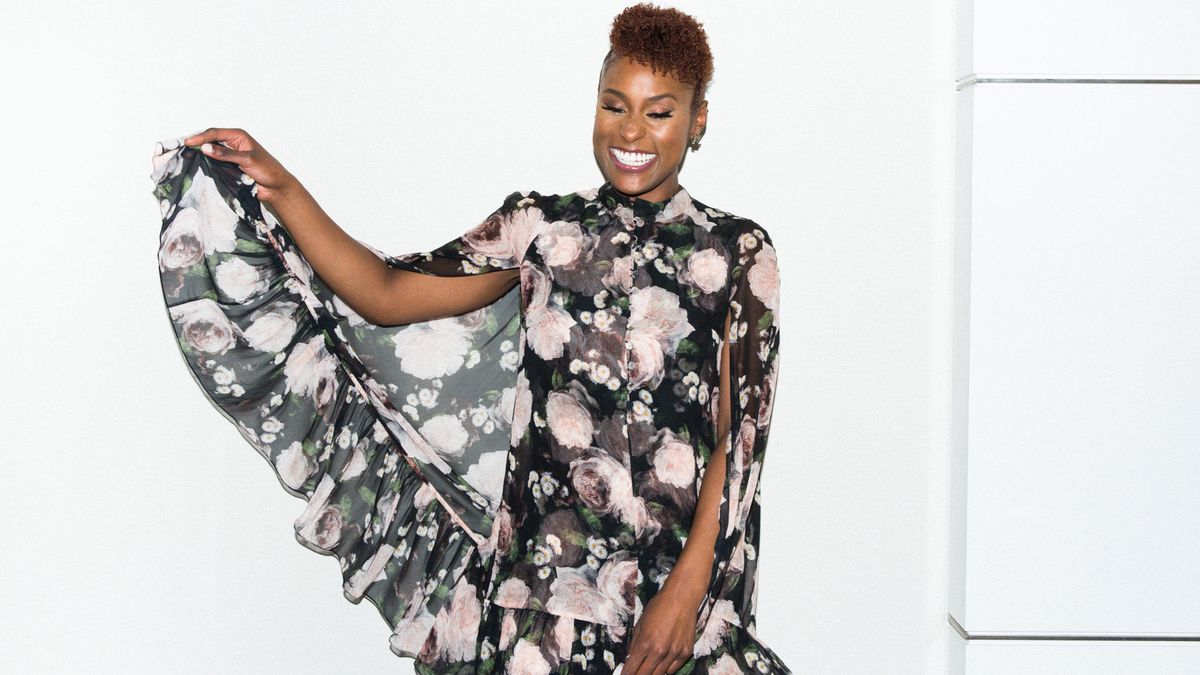 Celebrity
The producer and actress sat down with us for some rapid-fire questions.
Alec Kugler
When Issa Rae walks onto set, we notice three things right away. One, she's shed her heels for a pair of fluffy hotel slippers because *comfort* above all else; two, her floral dress has a legitimate cape and she knows exactly how to work it for a shot; and three, she's happily willing to give us some tips on how to prepare for a sex scene. "I prepare just as I would for real sex," she laughs. "It might be TMI, but I just want to make sure that I'm presentable in all areas. I want to make sure that I smell great, and I also want to make that if my partner doesn't smell great, that I smell good enough for the both of us. But thankfully that's never happened."
With season three of her cult-favorite show
Insecure
premiering this Sunday, August 12, on HBO, and the new trailer suggesting that her character's ex-boyfriend Lawrence is officially out of the picture, we can't wait to see what best friends Issa and Molly (played by Coveteur alum
Yvonne Orji
) get into next. Check out what Rae admits to snacking on after a late night on set, her morning routine, and how
her style
is evolving thanks to the show's new stylist.
---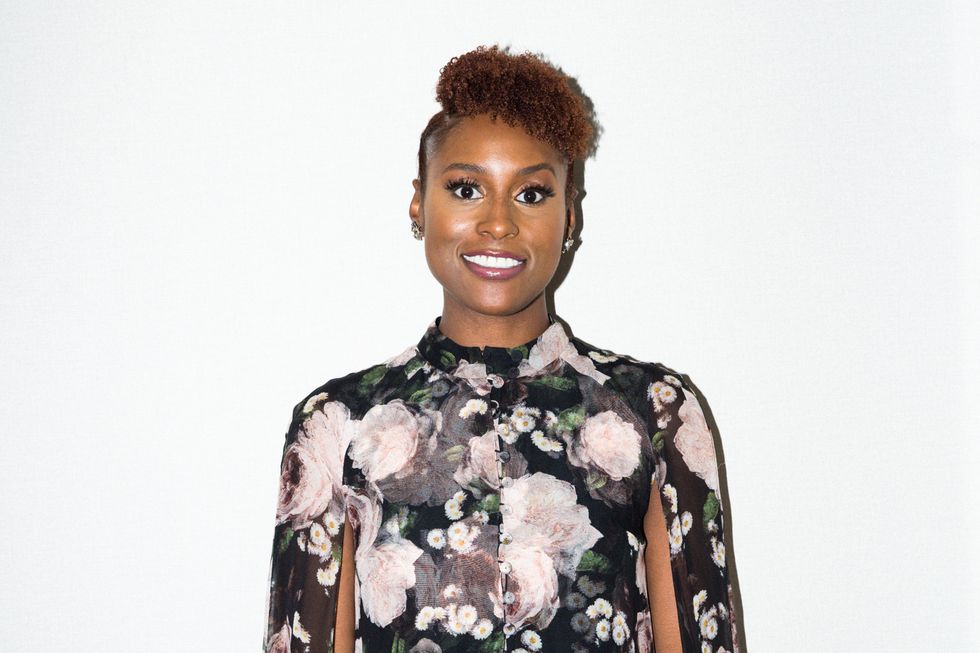 What's the first thing you do to start the morning?
"I check the news of the day, like an addict. I love getting the news through Twitter or my Google News app—it's awesome."
What is your must-have beauty product when you're traveling?
"I love
Kiss My Ash [Body Balm]
. That's my favorite beauty product while traveling. I also love
Serge Normant's perfume
."
When you're on set really late, what's your favorite late-night snack from craft services?
"Ooh, I love dark chocolate. That's my favorite late-night snack, and any chocolate-covered almond. And champagne."