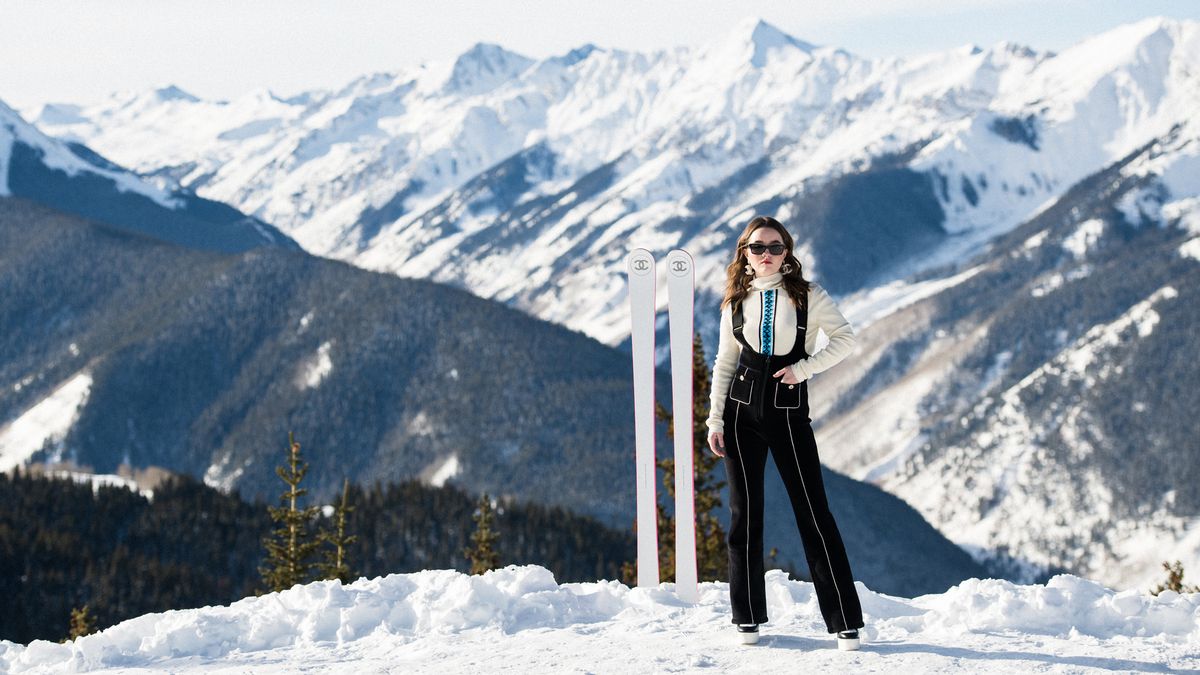 Celebrity
Kaitlyn Dever on Her Big Year & Joaquin Phoenix
A day in aspen with the Unbelievable star.
Grandiose
: If there was one word that could sum up the past year for
Kaitlyn Dever
, that would be it. It was only fitting that the snow-draped Rocky Mountains served as a backdrop for our photo shoot—big, magical, slightly overwhelming. A metaphor of her career. Which, most recently, culminated with a
Golden Globe
nomination for her visceral, poignant portrayal of a sexual assault victim in Netflix's
Unbelievable
. If you haven't seen it yet, you must.
Her sweeping success (she also starred alongside
Beanie Feldstein
in the hilarious
Olivia Wilde
–directed
Booksmart
earlier this year) is unexpected for Dever, who seems simultaneously invigorated and stunned by her ever-intensifying schedule. She's even garnered the attention of major fashion maison CHANEL, who flew her out to Aspen for a weekend of skiing and aprés with her sister in town in celebration of their ephemeral boutique. We of course took the opportunity to dress her in head-to-toe double
C
s and headed to the slopes. With a good dose of mountain air, I chatted about her whirlwind year, making playlists for all occasions, and what's on the horizon.
---
What's your fave aprés ski activity?
"My sister and I got back from skiing—it was so beautiful to get out in nature. We came back to the hotel and got hard apple ciders and lay down in our room—I felt so at peace."
How has this year been for you? Your career trajectory seemed to go at light speed:
"I've been involved in the industry for long enough where I've been able to recognize the difficulty of just [getting] something made. My sister and I have a band—we're releasing our first official single—and I've been trying to get a music video together on my own. I've never been on that side—and that's dealing with production on a very small scale—but getting something together and getting people on the same page is so hard.
"Then, once you finally get something made, it feels so good. But I still don't have that many expectations. With Unbelievable, I had so much love for it and I worked so hard on it, and I know everyone that was a part of it poured everything they had into it. At the end of the day, I just hope people loved it just as much as I did. And it turns out people really do, and the outpouring of love that the show has gotten—it just makes me happy. It's such an important story to have out in the world. I feel so happy that people are not only feeling seen by the show and being able to communicate with others about their own experiences. And that they have learned from it because they didn't know a lot about how trauma affects people or what sexual assault survivors have to go through. That's more than I could have ever imagined."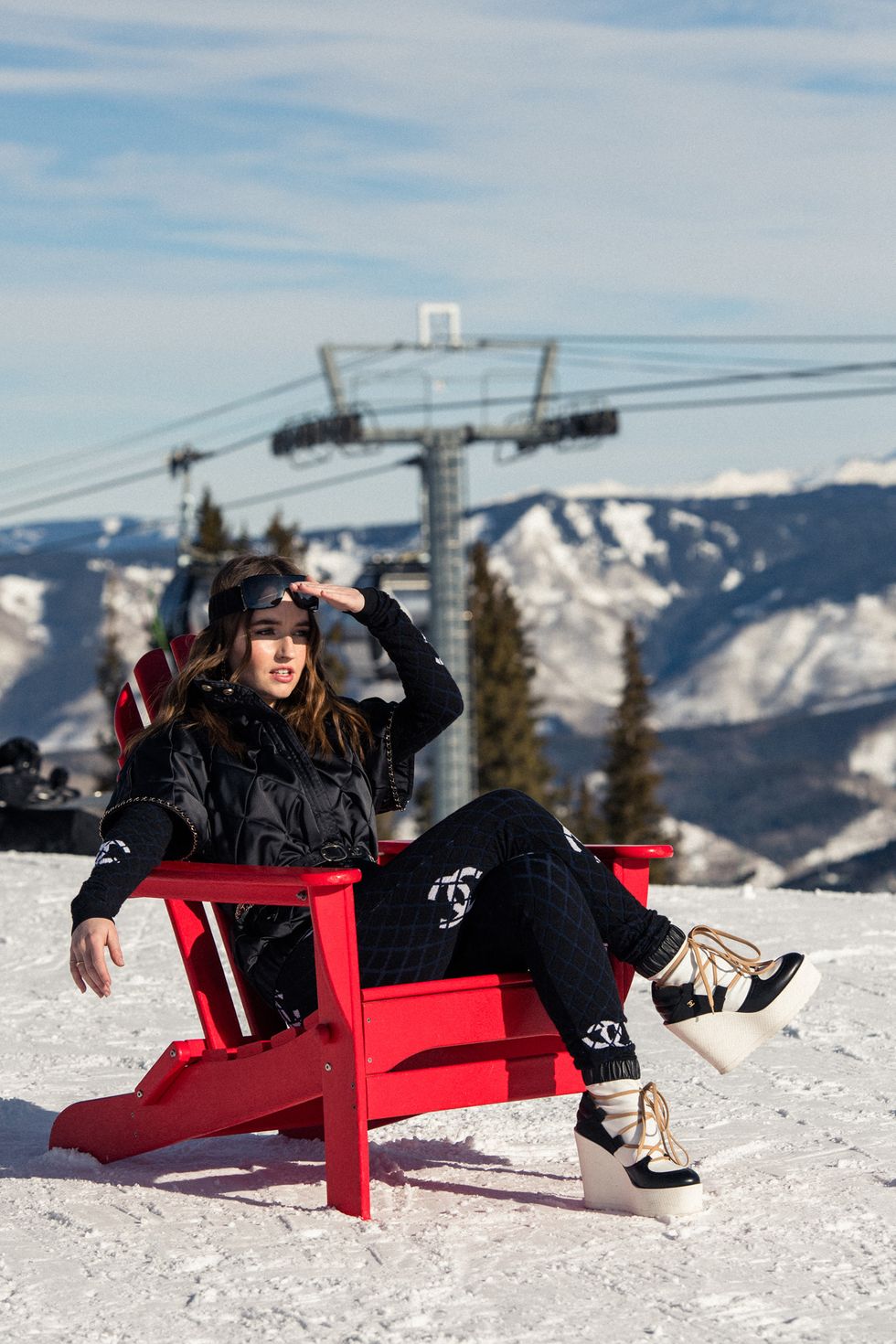 How did you find out about your Golden Globe nomination?
"I knew those announcements were happening at 5:00 AM. I had a lot of champagne with my parents the night before. I woke up in sort of a daze and went into the main house—I live in my parents' guest house—to watch the broadcast, and I started getting texts from people being like, 'Oh my god!' I got a text from the writer of Booksmart, she was screaming at me over text [laughs]. I was like, 'Wait, what's going on? I haven't seen anything, I think something's delayed.' And then Beanie called me screaming! [Finally] I was able to see Tim Allen (my TV dad on Last Man Standing) announce my name, and that just felt like a really, really big moment."
What's been a career highlight for you at this point?
"Oh my god, I guess getting the Golden Globe nomination has been the biggest thing that has ever happened to me in my career. It's an insane recognition that feels like such an honor. But in general, I'm so lucky to have worked with the people that I've worked with. What I love so much about what I do is that, yes, I get to become different people all the time and I get to exercise that part of my brain, but really, what I love so much is the people that I meet along the way. I've been able to work with a lot of incredible directors and even more recently, a lot of female directors, which has been so cool. I think this year has been the most exciting year I've ever had, it's just been so big at every turn.
"Two things happened this year that were kind of a crazy big deal. One, Malala [Yousafzai] tweeted at me and Beanie. And the second was that Michelle Obama was interviewed for People magazine recently, and in her top three favorite movies of 2019, Booksmart was one, and then her top three favorite shows of the year, Unbelievable was one of them. So I think I can probably retire now."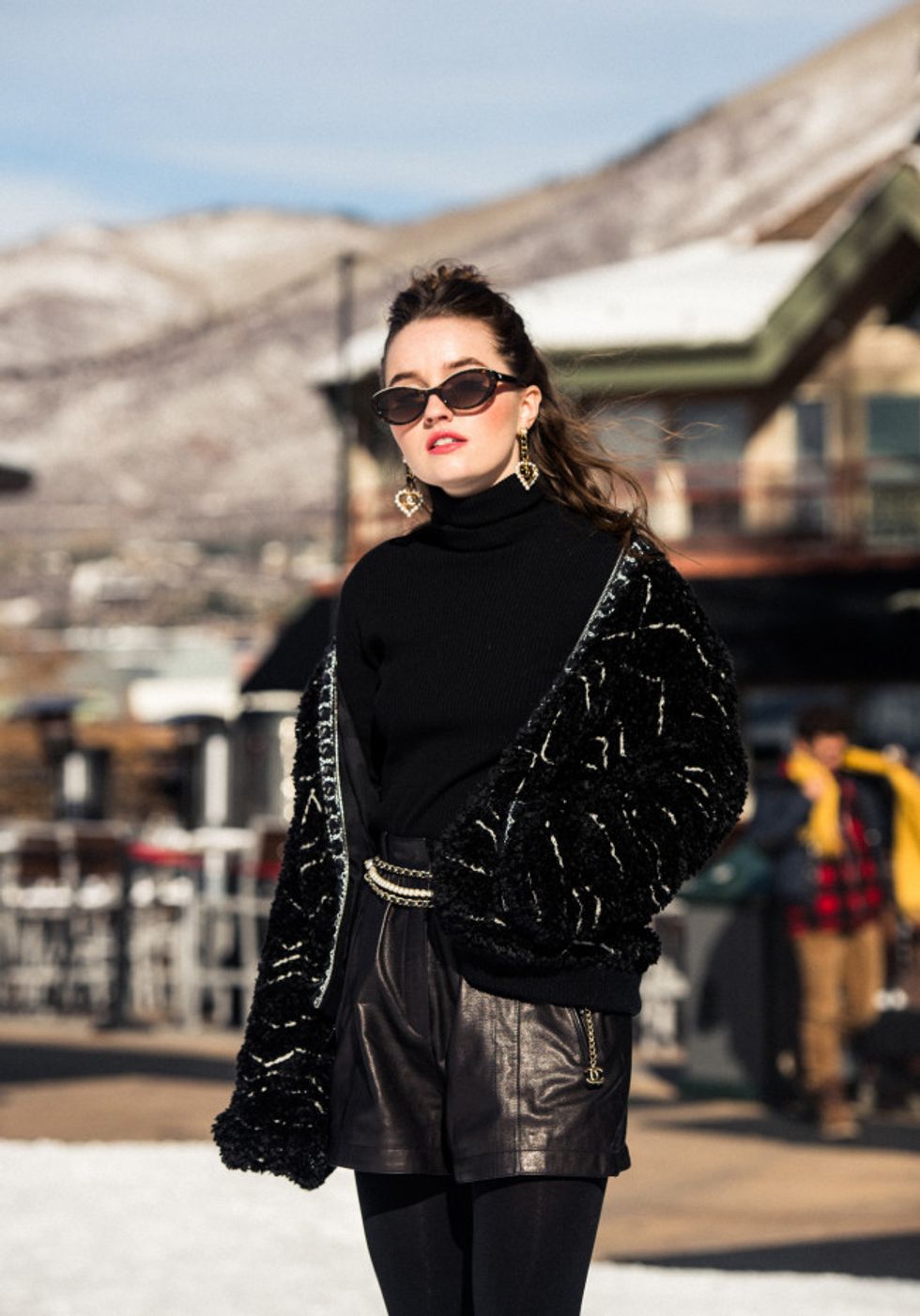 Your travel schedule must be nuts. Have you developed an in-flight routine?
"I get anxious on flights, so I usually watch shows or just listen to music. Music helps me meditate. It feels like half of my year has been spent at the airport and on a plane, so I've really been able to master my flying routine. Planes really suck the life out of you. I realized that a giant thing of water makes a huge difference with your skin. I also got a eucalyptus roll-on, which is great because sometimes you feel like you can't really get any fresh air, and the eucalyptus kind of helps. I put it on my wrists and my neck, and it smells very nice. And I got under-eye masks that I started doing an hour before we land, and that's really helpful because you feel rejuvenated from it. I don't know if this is true, but a friend of mine recently told me that if you put Aquaphor in your nose, it keeps all of the germs off you. For me, it's been really effective because I've just been prone to so many colds recently, and it actually improved when I started doing that. I just discovered the lypo-spheric vitamin packets, those make a huge difference."
I heard you love making playlists:
"Yeah! I've always made playlists for every character I've played. It's something I picked up from Jason Reitman—before we started shooting Men, Women & Children, he emailed, 'What is your character's favorite song?' It was so cool. That was the first time I ever thought of using that as a tool for character development. Ever since then I've made full-on playlists. I also made Beanie and [me] a car playlist for the ride to work or when we were driving to rehearsal."
Is there anyone you think you're gonna be starstruck to see?
"I've already seen Joaquin Phoenix in this lifetime. I didn't go up to him—I didn't do anything. He was maybe five, six feet away, and I didn't know what to do with myself! I'm in love with Joaquin Phoenix, I think he's a brilliant actor."
What can you tell me about your upcoming projects?
"I'm very excited about this one project that I have coming up. I can only say that much [laughs]. It is so cool. I don't know when they're going to release some news about it, but I do know that it's something that I've been excited about for the past couple of months. And I'm excited for the world to know about it. My sister and I have music coming out this year, and then I'm in Monsterland, which is an anthology series. I play a mom for the very first time in my life, and it was the most eye-opening, beautiful experience. I had the best time working on it, and I learned so much. It's a really heartbreaking role."
Want more stories like this?
Jenny Slate Cracks Wide Open
How to Get Camila Cabello On the Dance Floor
Chace Crawford's New Roles Are a Far Cry from Gossip Girl