Celebrity
It's Probably Time We Stop Calling Beanie Feldstein "Jonah Hill's Sister"
The actress, who currently stars in the new film Lady Bird and Broadway's Hello, Dolly!, is so much more than that.
Alec Kugler
Google Beanie Feldstein, and you'll come across a bunch of articles that state who she knows: Jonah Hill is her brother, Ben Platt is her bestie, [insert famous name here] is her co-star, etc. But the truth is that this multi-threat—who currently stars in the movie Lady Bird *while* appearing in Hello, Dolly! on Broadway—is more than just an associate. Her immense talent proves that. And if not her talent? Then it's her self-proclaimed (and totally accurate) "bubbly" personality, which happens to command any room she enters.
Between a few giggles and hilariously relatable side comments (at one point, she paused a story to tell us cupcakes were her favorite food), we spoke with the star about her playing Lady Bird's (aka Saoirse Ronan's) best friend, Julie, in the Greta Gerwig film, whether she's dreamt of doing this her whole life, and any good advice her brother gave her about the biz. If you haven't already started obsessing over this soon-to-be megastar, get ready—you're about to.
---
It seems like Lady Bird is funny but also serious at times. Would you say it's a dramedy?
"I don't know any other way to describe it than just human. It feels hysterically funny at moments, then heart-wrenching and emotional at others. The first time I saw the movie, I cried for 45 minutes after I left. I mean, sobbed. I was like, 'Wow. Greta [Gerwig] and Saoirse [Ronan] captured the humanity of what it is to be a 17-year-old girl.' It feels true, and raw, and it's just perfect. I'm not exactly like Lady Bird, but I feel like everyone can find moments in the movie where they're like, 'Yes, that was me.' I heard Greta say about Saoirse [that] everything is at a 10. She's a genius. I just was so obsessed with her before I met her, and I had seen Brooklyn like, three times. Getting to know her, it's not to be believed how wonderful she is. We had the best time and fell in love the way that Lady Bird and Julia are in love. It's what I felt like with my best friends from high school."
You're also in Hello, Dolly! on Broadway. How is that going?
"It's a true dream. If my 10-year-old, even five-year-old self, knew that I was doing so much, she would just hysterically cry [laughs]. I can't believe I get to work with those people; I feel like I learn so much every day. Both experiences, while so different, stem from the same emotion, which is immense gratitude."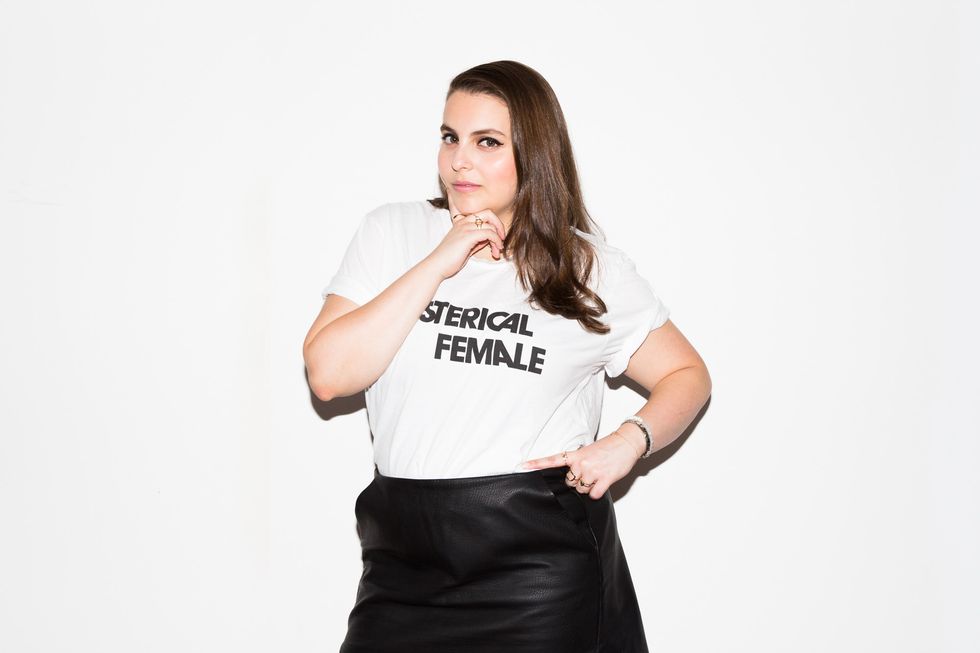 Is this what you've wanted to do your whole life?
"When I was five, I was taking a ballet class at this arts center, and they were doing a play in a jungle gym with mats stacked up as a stage. I was like, 'I want to do that!' I knew instantly. I started doing those shows, and then I started doing community theater. I was six, seven, eight, rehearsing six days a week through school. I just became obsessed and started doing four to five shows a year from the age of seven to 18. So, I always knew."
And Ben Platt is one of your best friends, right?
"My best friend. We feel so lucky because our entire group of friends—my best friends from high school—we're still so close, and every one of them is doing incredible things. My friend Natalie is just a genius playwright. My friend Gracie is an incredible artist. My friend Anna works on the music side of film. Then Ben and I are on Broadway, and our friend Molly [Gordon] is going to be Melissa McCarthy's daughter in her next movie. My favorite moments are getting to watch my friends thrive. I think that's why I feel so thankful to play this character in this movie. The story line I'm part of is all about friendship."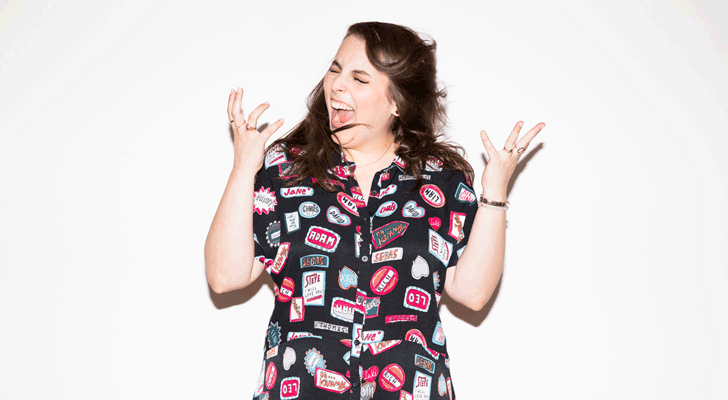 Has your older brother, Jonah Hill, given you any advice?
"He did give me incredible advice. He's done many movies like Neighbors 2, which was my first movie. I was so excited and so nervous, and I remember talking to him on the phone, like, 'There was this fun thing I did today, and this fun thing I did today.' And he was like, 'Bean. I never want to give you advice because you're smart, and you know what you're doing, but I need to tell you that 90 percent of the jokes and scenes are going to be cut. And it's still going to be so funny.' And I was like, 'What?' And he explained, 'For these types of movies, they film so much material. The movie would be eight hours long, and no one wants an eight-hour comedy.' [laughs] I sort of had that in the back of my head, so that when I saw it, I thought, 'Oh yeah. It's really amazingly funny, and I love it, but so much didn't make it in, and it's OK.' I think because he told me, I was so at ease about it.
"It doesn't really apply to something like Lady Bird, because we didn't do any improv. Greta's script is set, and her writing... She's one of the brightest people I've ever met and so funny and so warm. Everything that Julie is, it's so vivid in the dialogue. It was a joy to just know that her words would be better than anything I could ever think of."
What's next for you?
"I have no idea. I'm trying to take in this moment because this movie means a lot to me. I call it a marker on my timeline. It feels very important and very unique, sort of once-in-a-lifetime, and so does Dolly. I'm really trying to take in that I get to do this. It's overwhelming in some ways and wonderful. I just want to play cool girls and tell a cool story. I love theater, and I love films. I haven't really done that much TV, so maybe that could be fun. It just has to be the right person that I'm playing."
Want more stories like this?
Get Ready: It's a Matter of Minutes Before Kiersey Clemmons Is Ev-er-y-where
15-Year-Old Skai Jackson Knows How to Shrug Off Haters and Splurge on Celine
Stranger Things' Newest Character May Have Told a White Lie to Get Her Part