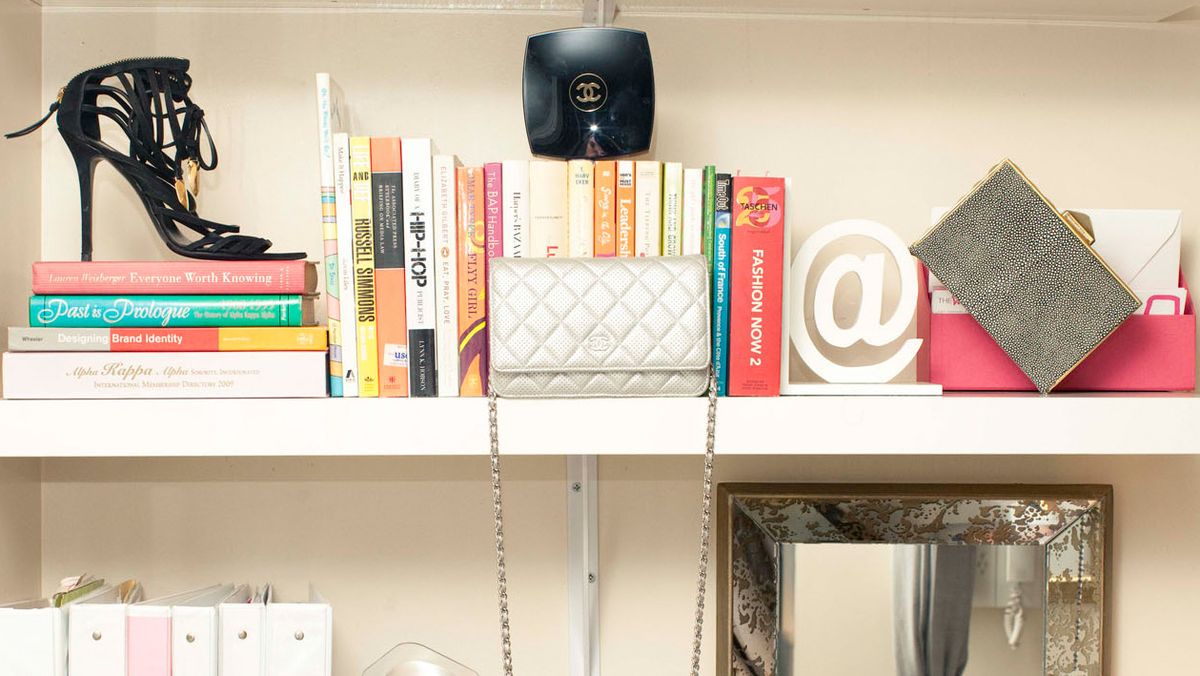 Culture
Never Be Stressed about a "First Time" Again
The best apps and resources for navigating first times—from giving birth to starting a new job.
Firsts: kisses, days, experiences. There's excitement tied to the word. First anything can bring a jolt of electricity, a little mental snapshot that makes us feel alive and maybe sticks in our minds forever. But they can also be difficult. First-time moms often feel stressed out and time-strapped. First days at new jobs can be an arduous, never-ending waterfall of things you don't know how to do crashing all around you.

But because we live in a start-up society, where everything is at your fingertips, brands are offering guidance through those first days, with, yes, products, but also a touch of compassion (and apps!). Money can't buy happiness, but it can purchase things that make life a little easier, and as we head face-first into 2020, eyes clear and cheeks bright (or something like that), we're exploring a few firsts that can be cushioned a bit with a little help from these resources.
 

First-time motherhood
Rael offers a
care package for new moms
that, honestly, keeps it real enough that we'd buy one for any friend who's about to go into labor. There are two versions, both of which include 16 organic cotton overnight pads and 36 organic cotton liners; one adds a couple of sheet masks and a packet of all-natural feminine wipes, and the other adds a sheet mask, feminine wipes, and three pairs of cotton period panties. Sure, balloons and flowers are nice, but these clean-design boxes are what moms actually need. 
First-time engagement
Maybe you've always dreamed of it, maybe you never thought you'd get married, or maybe you fall somewhere in between. Wherever you are in the spectrum, you might feed a
tad
overwhelmed looking down at a brand-new ring on your finger (or however you and your partner choose to honor your commitment).
We could write a whole post (or book) on this alone, but apps are one easy way to get organized, keep everything in one place, and keep you from screaming into a pillow—though that's a good stress-reduction tool too. Our three
favorite wedding-planning apps
for productivity:
Doo
,
LadyMarry
, and
Todoist
. For more apps that'll assist in taking your pre-bridal stress from 10 to, oh, let's say, five,
head here
. 
First day at a new job
New positions are usually a cause for celebration, but all the newness can be scary. The Muse offers a genius
checklist for your first day at a new company
, and we'll share it here, because trust us: It'll help.
First and foremost, choose thy outfit the night before. (If you need any inspo,
head here
to find ideas about what to wear in any line of work.)
Next, set your alarm (duh) and plan your commute to arrive 15 minutes early (should also be duh, but in case you didn't think of it—you're welcome). Plan a healthy breakfast too, because a
skipped breakfast
on Day One is a terrible idea. Be sure to bring documents with you, such as a passport and other info for HR, and pack your bag in advance.
The next four bullets vary in degree of importance: look up your future co-workers online; prepare some small-talk topics; think of some questions or ideas about your new position; and write down the reason you took the job. But the last one is probably the most important:
Get some sleep
.
If you need a little more encouragement, you could try reading
Love Your Job: The New Rules for Career Happiness
;
Crossing the Unknown Sea: Work as a Pilgrimage of Identity
; or, if you want to go old-school, there's always
Think and Grow Rich
. 
First-time periods
Rael also has a
first-period care package
that we'd like to send ourselves a couple of decades ago. It includes 14 petite organic cotton pads, 14 regular organic cotton pads, 20 organic cotton liners, a pair of cotton period panties, a packet of feminine wipes, a tea tree face mask, 24 pimple patches, a travel pouch, and for good measure, a set of stickers. This certainly beats trying to figure out WTF a tampon is, and if you know anyone who could use this, send it to them at once to keep on hand. 
Want more stories like this?
How to Uniform Dress for Any Kind of Job
3 Women on the Most Defining Moments in Their Careers
12 Steps to Getting a Better Wardrobe Without Breaking the Bank