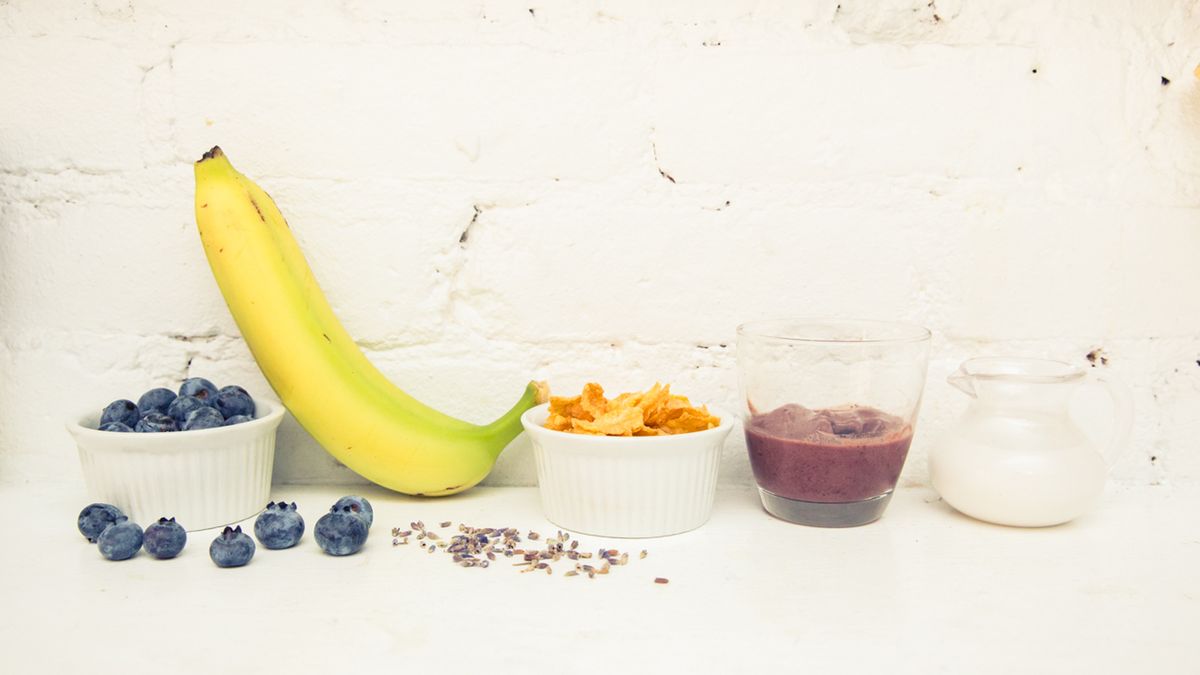 Health
We all do it. New research suggests we should stop.
It happens to the best of us: You wake mere minutes from the time you have to leave for work, overstressed and underslept. And when you have to choose between brushing your teeth and eating breakfast, teeth will win every time. 
For some of us, even ample time in the morning is still a reason to skip breakfast. Some wake without an appetite (I include myself in that category at times), some prefer to skip breakfast and wait for lunch, and still others are in the intermittent fasting camp. But, according to one nutritionist, there really are compelling reasons to eat first thing in the morning. 
"Research has shown how our bodies respond to front-loading calories during our waking hours versus consuming them later on," nutritionist Lisa Drayer told CNN. This is thanks to our intricate system of circadian rhythms, or "physical, mental and behavioral changes in the body that follow a roughly 24-hour cycle," as she puts it. 
The to-eat-breakfast-or-not-to-eat-breakfast debate feels as old as breakfast itself. Some nutritionists are pro–intermittent fasting, and there are definitely conflicting opinions out there. The only person who can tell you for sure what's best for
your
body is your doctor, and the only way you can truly figure out what's best for you is by going straight to the source and listening to your own body. 
But, in terms of the reasons behind eating breakfast, it starts with science. Our circadian rhythms affect how calories, carbohydrates and fats are metabolized — and new research shows that our bodies interact with nutrition differently, depending on the time of day we eat. 
Plus, as Drayer told CNN, nighttime can be synonymous with mindless eating. Who among us hasn't popped a bowl of popcorn or nibbled on chocolate while catching up on
Succession
or
Fleabag
? (Hi, have we met?) 
To be fair, TV-watching and snacking is one of life's greatest pleasures (didn't Shakespeare say that?), and I, for one, would never want to trade in my evening snacking bowl for a cereal bowl in the morning. But that's not the point. 
If you're trying to be
mindful about your approach to eating
, Drayer recommends front-loading calories by eating a healthy breakfast every day, and essentially eating dinner for lunch. By the time dinner rolls around, "eat half of what you would typically consume, or consider cutting carbs to help downsize your meal," she suggests. 
Even if you're not about to "eat half of what you would typically consume" for dinner (insert "scream" emoji here), it's still smart to eat breakfast, plain and simple. "
Breakfast gets the metabolism running
," as per a report from Duke Diet and Fitness. "When you wake in the morning, your blood sugar is naturally low because your body has been using its sugar reserves to fuel itself through the night." A healthy, nutrient-rich breakfast will get your metabolism (and your butt) in gear for a full day. 
Straightforward enough, no? "If you skip breakfast, you're depriving your body of the fuel it needs to start the day," the report continues. "And, because you deprived your body of the nutrition it needed early in the day, this typically results in overeating later in the day." Though we're all guilty of racing out of the house sans nutrition from time to time,
research
—and nutritional experts—regularly pooh-poohs the idea that skipping breakfast is a good plan. 
When in doubt, eat a quick bowl of protein-rich cereal or the ever-satisfying old standard of yogurt and fruit. Or if you're really in a time crunch, snatch a handful of nuts and a protein bar on your way out the door. Trust us: Your brain will thank you. 
Want more stories like this?
What Is Intuitive Eating?
You're Drinking Tea Wrong
Beauty Foods You Need to Have in Your Cupboard