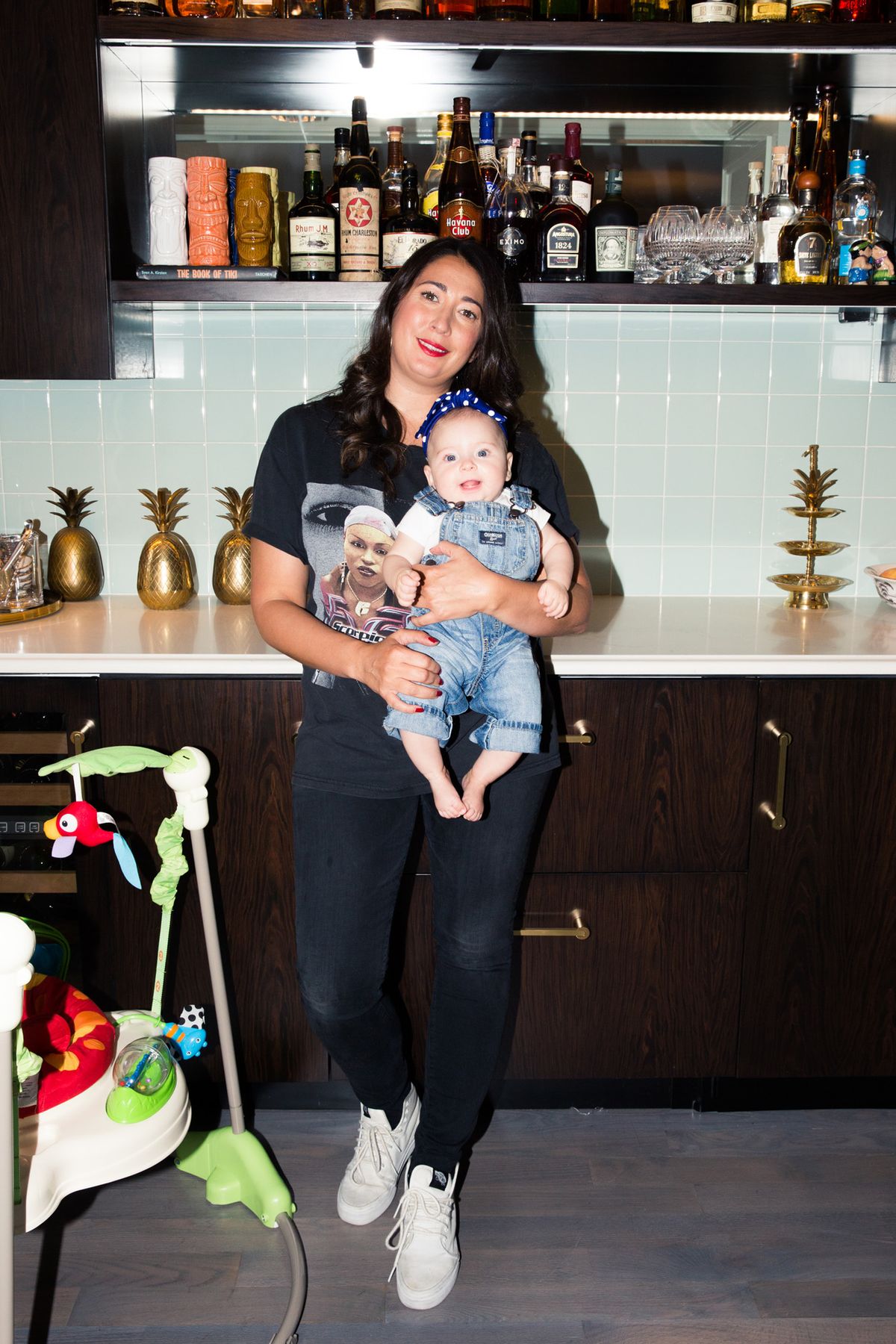 Closet
The 3x1 partner still has her coolest jeans from fifth grade. New York.
Alec Kugler
Laurel Pantin
When
Rachel Lamel
came on board to launch denim brand
3x1
in 2011, she had already made her mark in the jeans world with J Brand and Rag & Bone. (Remember the colored denim craze? You can thank her for your lavender, cobalt, and cherry-red pairs—she helped catapult the trend at Rag & Bone.) And she had also long been an aficionado, collecting jeans since she was a pre-teen, which helps explain why she now owns somewhere between 500 to 600 pairs. (She's already starting a denim collection for her beautiful five-and-a-half-month-old daughter, Ruby.) "It's not just an American tradition, it's a universal thing for me," she says about denim. "I think that every pair of jeans has a story. The thing about jeans, which is different than other items, is that people go through cycles where they'll wear the same pair of jeans every day for like a year. Those jeans are really going to hold to a lot of memories to specific times in your life. Whereas if you have a really cool top, what, you're going to wear that a couple of times? But jeans you wear every day. That's why jeans are so nostalgic to people or so reminiscent of a time period." This goes back to the MO behind 3x1: a boutique where customers can
custom-make their own pair
, perfecting every detail to design dream jeans right in the in-store atelier. And—this comes with the territory—her life's work in denim has also made her an expert in how to dress jeans as well, pairing her daily denim with designer blouses, pieces from the world's most enviable vintage tee and sweatshirt collection in her drawers, and an impressive lineup of Saint Laurent and Gucci. We got to take a peek inside her closet(s) to have a proper ogle.