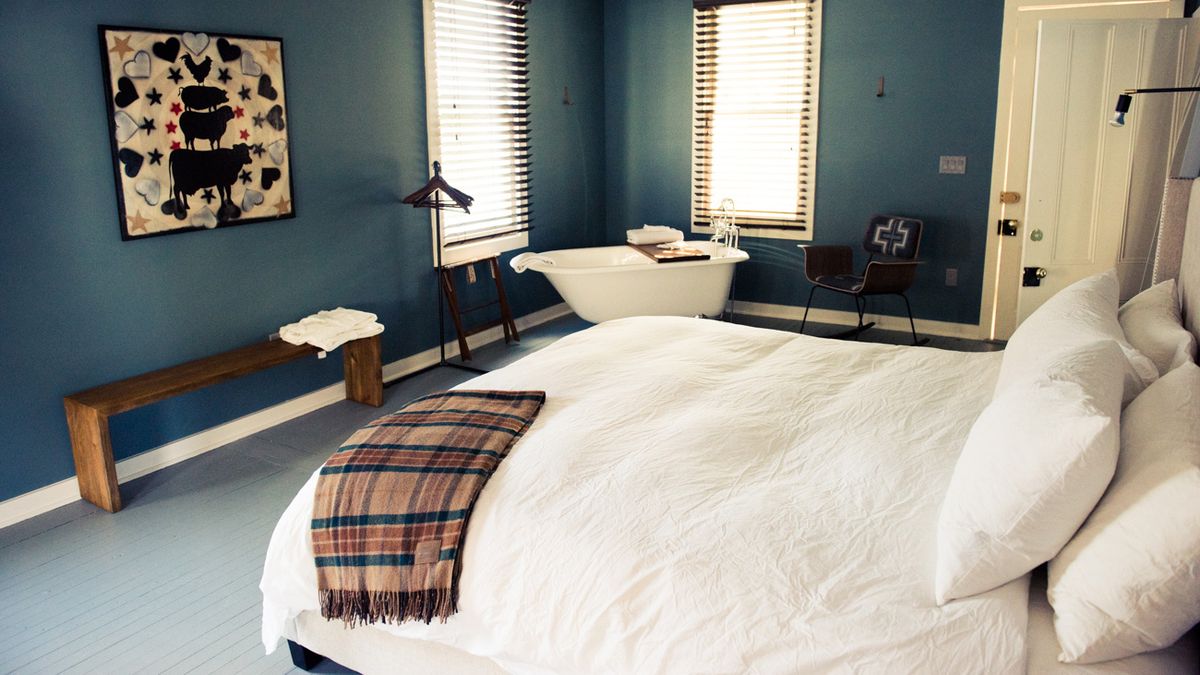 Travel
The World's Most Glamorous Camping Experiences
Get back in touch with nature.
Seeing the world in its most glorious, seemingly untouched beauty is one of the most special experiences one can have—especially when that aforementioned beauty is quickly dwindling with climate change and pollution. So what's a better way to reconnect with nature and travel sustainably than with incredible camping (and glamping) experiences around the world?


---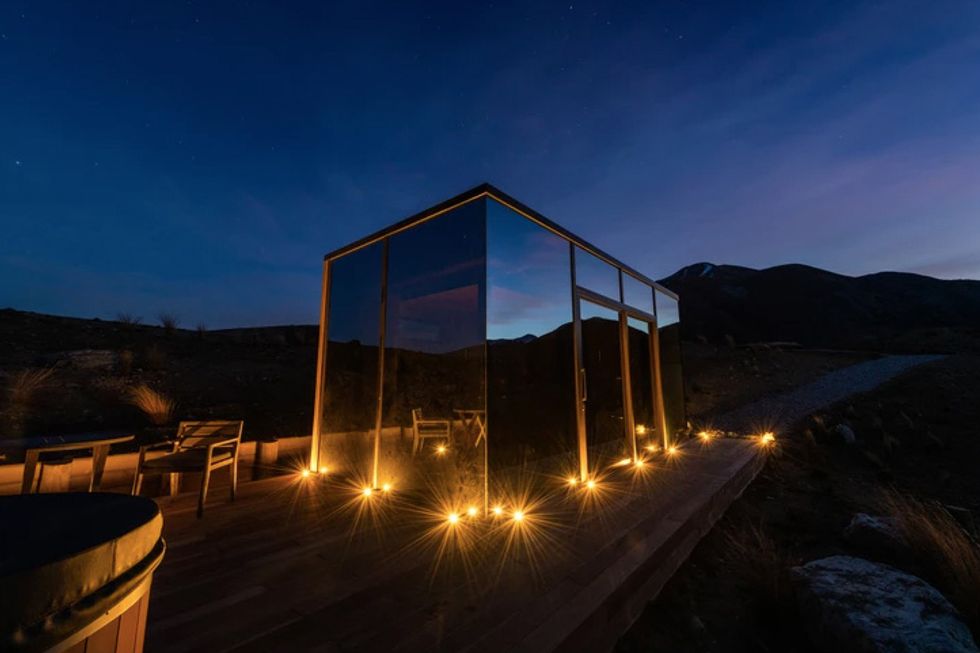 Photo: Courtesy of The Lindis
Tucked away in the Ahuriri Valley, the near nonexistent light pollution of the South Island high country reveals a canopy of stars that will bring you to literal tears. This isn't your average camping experience, though. The Pods at the Lindis, which opened only a few months ago, are little glass rooms full of luxe amenities (think the most beautiful linens and best of the best toiletries) that let you experience the changing environment in comfort.


Photo: Courtesy of Black Tomato
Take a dip in natural turquoise pools at the top of a formed-by-nature limestone bridge. Yeah, you have to see it to believe it! Luxury travel company Black Tomato will drive you out to this untouched slice of the globe, set up one of their luxury mobile safari-style camps, and hook you up with expert guides to lead you to some of the most spectacular Mayan artifacts.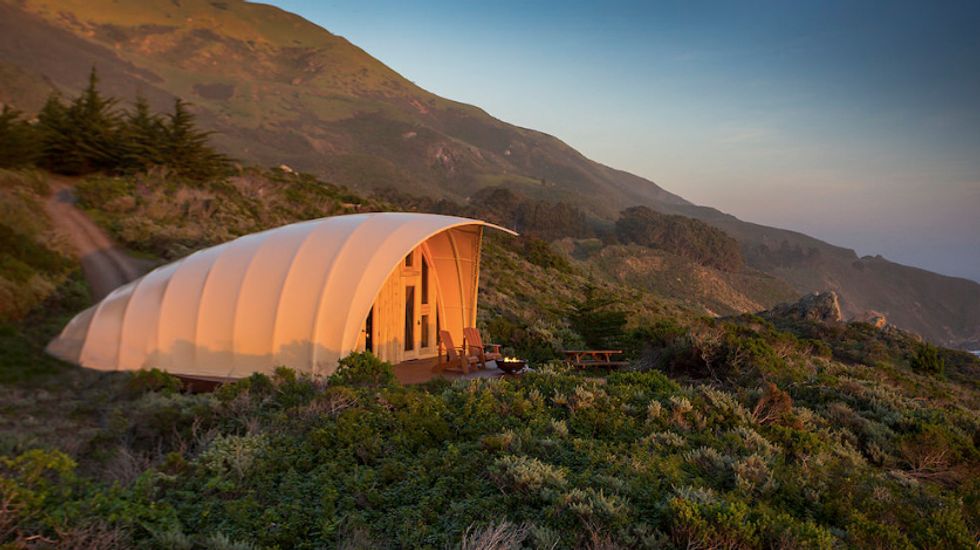 Photo: Courtesy of Treebones Resort
After a day of hiking through canyons and Redwoods, you'll want to start a fire and cozy up on your tent's private deck. Perched cliff-side overlooking the Pacific Ocean means you'll get unparalleled sunset views.


Photo: Courtesy of Naya Traveler
Your only neighbors here are penguins, seals, and landscapes of glaciers at Wichaway Camp. You'll warm up from a day of exploring in igloo-style tents outfitted with cozy furnishings. It's an experience to remember.


Patagonia, Argentina
Patagonia Camp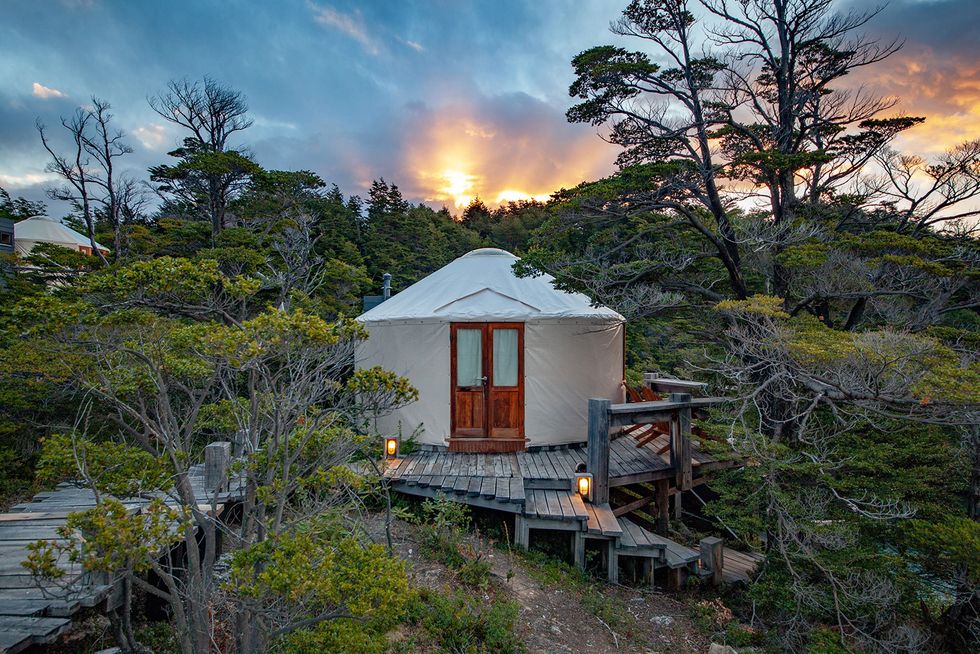 Photo: Courtesy of Naya Traveler