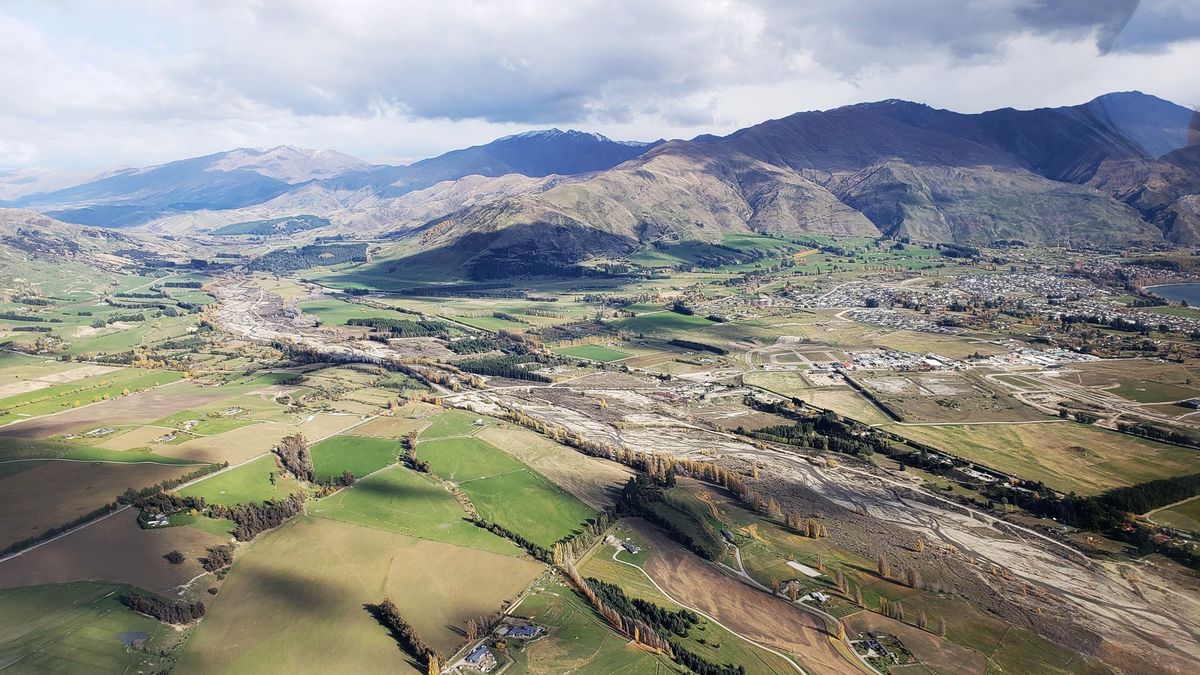 Travel
These 4 Luxury New Zealand Hotels May Be the Last Truly Secluded Stays in the World
Do not disturb.
Noah Lehava
Not sure about you, but when booking a vacation our checklist runs the gamut. But right there nestled at the top is finding a spot where you can truly GTFO and disconnect—it's just about as high on there as finding a place with good wine and food. Nowhere has been able to feel quite like falling off the edge of the earth into that oh-so-tempting seclusion like New Zealand. From the North Island (where Barack Obama and the Olsen Twins have found ultimate solace from pap lens) to the South Island in Wanaka (where you'll be plopped into a mountain-lined valley only accessible by heli), and everything in between, these are the far-flung locations that are as private as they are jaw-to-floor beautiful.

 
---
What do Barack Obama and Mary-Kate and Ashley Olsen have in common? Not much, actually—except maybe their affinity for loafers…and their vacation spots. All three have flocked to The Landing, which sits on some of New Zealand's most historically significant land; it's where the Maori and pilgrims first landed. hence the name. The impeccably decorated estates (yes, there are four of them) sit on the rolling hills of the property, overlooking the hundreds of islands that punctuate the bay.

Board The Landing's private boat for some island hopping and dolphin spotting. You can even fish for your own mussels off of volcanic rock in the middle of the water. Once you've had your fill of the outdoors, curl up in doors with unlimited wine from the property's very own wine cellar and fresh farm-to-table meals from your private chef. I had the best salmon of my life here!


Welcome to the edge of the earth, friends! You're about to change your idea of luxury. It isn't about froufrou and shiny things in these parts—it's more of an understated, white-washed rustic style luxury—and you won't even miss the sparkly stuff, because you'll bear witness to nature in all its glory. Strap into a Can-Am and go off-roading right to the very edge of the world overlooking the ocean—it's a photo-opp waiting to happen. If you're craving some cuddle time, venture out into the pine forests in search of the endangered and super cute Kiwi bird or take a lesson in shepherding a mob of sheep. End the day in your infinity pool and watch the sheepdogs rally up the wooly troops at sunset.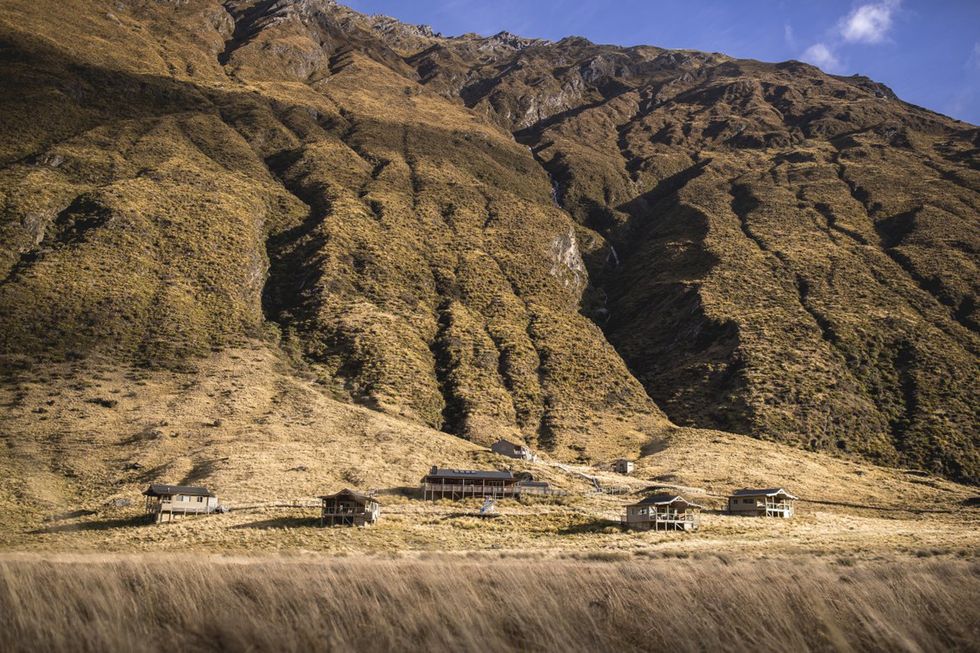 Photo: Courtesy of Minaret Station
Helicopters are like taxis in Wanaka. Chic, right? Fly over the glacier lakes, through rainbows (actually!), past waterfalls and herds of sheep into the valley of the Southern Alps to Minaret Station. The family-owned cluster of luxury cabins is so hard to get to, every slab of wood had to be flown in. (We told you we'd give you secluded.)

Spend your days heli skiing or heli fishing, or, you know, heli-whatever'ing. Or, lounge and take in all the wilderness around you. Think: sweeping mountain-grazing rain that looks like kirakira in real life and sheep and deer watching instead of people watching—with a glass of pinot noir and a meal prepared by your private chef (are you sensing a theme here?).


As the new kid in town, Donkey Bay Inn is making its inaugural mark on New Zealand luxury scene. Make your way to the private peninsula and into the gated gardens of the Inn. Inside, it's an eccentrics dream, where the 26' high ceiling is actually a living roof—the entire property produces its own electricity—and where you'll be greeted by an oversized red velvet couch and gargantuan clay urns. Stay in the Emperor's Room to feel like royalty. The apartment-sized suite features its own spiral staircase and bespoke kimono robes. Or maybe Skyfall is more your fancy with it's 180-degree views and private mediation room. You literally cannot go wrong here, guys.
If you can pry yourself out of your suite, have a BBQ prepared by a chef in the olive tree-shaded courtyard or wander the path past Park Guell-esque sculptures to the secluded "naturist" beach. Hello, no tan lines.
Want more stories like this?
According to Pinterest These Are the Must-Visit Spots of 2018
The Under-the-Radar Greek Island That *Might* Be More Beautiful Than Santorini
8 Luxe Airline Perks You Need to Take Advantage Of