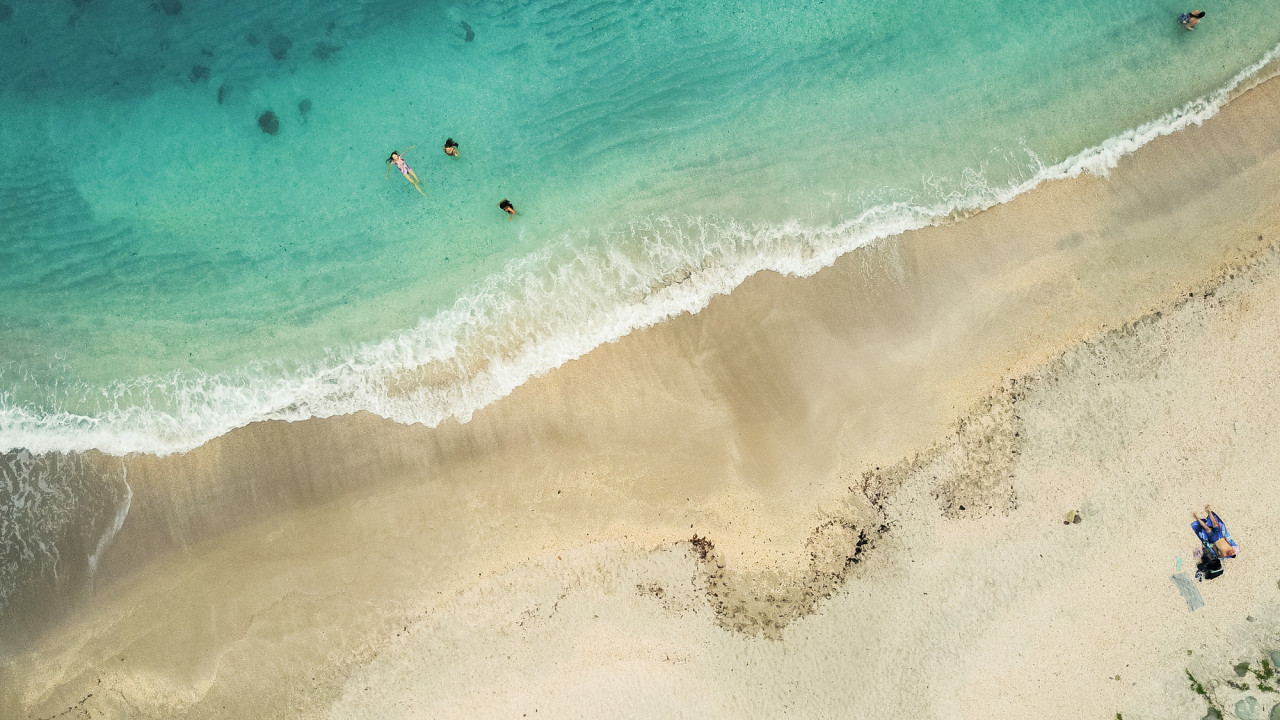 Is This the Yelp of Beaches?
A new service will tell you which beaches have the best snacks and softest sand.
Beaches can be rough. Wandering onto a patch of unfamiliar sand can bring broken glass, funky smells, dirty water, or way too many fellow sun worshippers. Plus, travel means it may be hard to even find the beach you're looking for, much less choose the right one.
Which means, of course, there is now a site for that, Sandee, with an app in the works. Instead of trawling message boards and sifting through reviews on Yelp or TripAdvisor, you can browse 50,000 beaches in 178 countries and territories on Sandee's database, Bloomberg reports.
It's a fledgling site, in a soft launch right now, which means there are more than a few kinks. But it's a fun idea, and when it's fully loaded, it could be the perfect way to decide which beach to hit next time you're in Miami, or Ibiza, or Costa Rica.
The premise is simple: Float over to Sandee, type in the area in which you'd like to beach it up, and choose from a list of beaches that pop up on your screen. It seems the best way to view all of the beaches in an area is to pick one, and then scroll down on that beach's page to see a map of all nearby beaches.
Just because a beach is in the database doesn't necessarily mean there will be information about it—yet. For example, clicking around Big Sur, California, beaches, we tried to check out Mill Creek Picnic Area Beach, which is just down the shoreline from Pacifica State Beach at Half Moon Bay. Though the 411 on Pacifica is solid, Mill Creek's page is blank and solicits user photos.
Apparently, a large part of Sandee's business model involves asking photographers to provide free photos, which they post and credit. As founder Randall Kaplan tells Bloomberg, "Many take amazing beach photos that are sitting on a laptop—people would rather see their work online somewhere." So if you're an amateur photographer and you have photos of obscure beaches "sitting on a laptop," now is your time to shine.
Since Sandee is in such early stages, it's hard to tell whether it will truly become the go-to guide for beach intel, or just another site out there. The idea came to Kaplan after an hours-long search for a black-sand beach in Mykonos (tough life). He was sent on a bit of a wild-goose chase by a concierge, and though he eventually found a beach, the struggle was real.
Less struggle, more beaches. Maybe that should be their tagline.
Want more stories like this?
The 11 Most Glamorous Beaches Around the World
What Coveteur Editors Wear to the Beach
The Best Pools in New York City