4 Sneaker Industry Friends Share Their Holiday Wish Lists
Eames desks and dog coats, right this way.
Shopping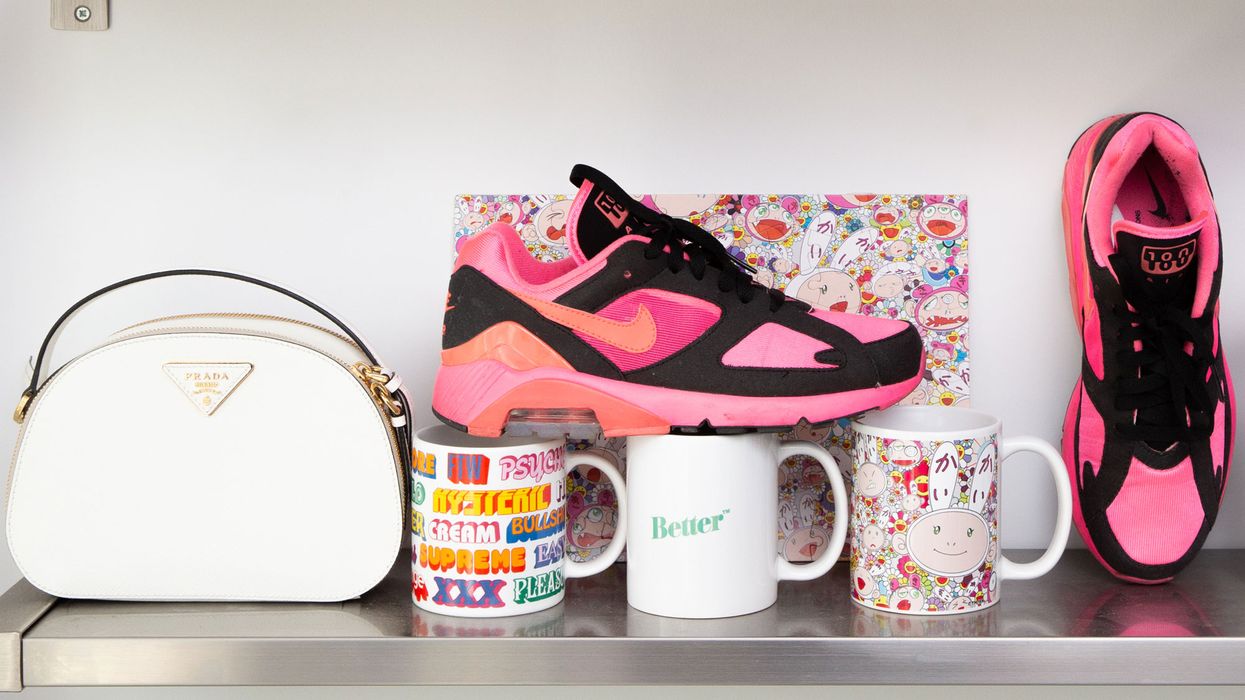 ---
1.
Levi's 501 '93 Straight Men's Raisin Stone Medium Wash Jeans:
"As I've gotten older and a bit more into life and less into clothes, I started to shop with a purpose and try to only buy forever things. I can live my life in [these jeans] and not worry about ruining 'my precious designer jeans.' Not to mention they are one of the best pairs of jeans money can buy. I have a blue pair from 1993 and haven't taken them off since I bought them, so I was super excited when Levi's decided to release that shape again. Also super hard to find jeans that fit the way you want when you're tall."
2.
Arc'teryx Cerium SV Hoody:
"Gotta stay warm. Me and [my girlfriend] Jenny go upstate a few times a month, and it's a little too cold for me around this time. This is probably the lightest 850-fill I've ever experienced—one of the worst feelings is being uncomfortable in a ton of restricting layers living in NYC."
3.
D.S. & Durga 'I Don't Know What' Fragrance Enhancer:
"For the last few years I've been in love with Bergamot-driven fragrances, and when I first tried this, it was love at first smell. It's a fragrance enhancer, so it's good to pair with all the other stuff I own, but I'm sure I'll just wear it alone."
4.
OAMC x Adidas Originals Type O-3 Grey Sneaker:
"Just a perfect color and shape. It also feels perfect with the other three items on my wish list and most of my closet. Tbh, I have way too many sneakers and not enough boots, so I totally need these."
Want more stories like this?
Lavish & Essential Stocking Stuffers to Buy This Season
The Best Last-Minute Gifts to Shop This Season
20 Sneakers Releasing This Month