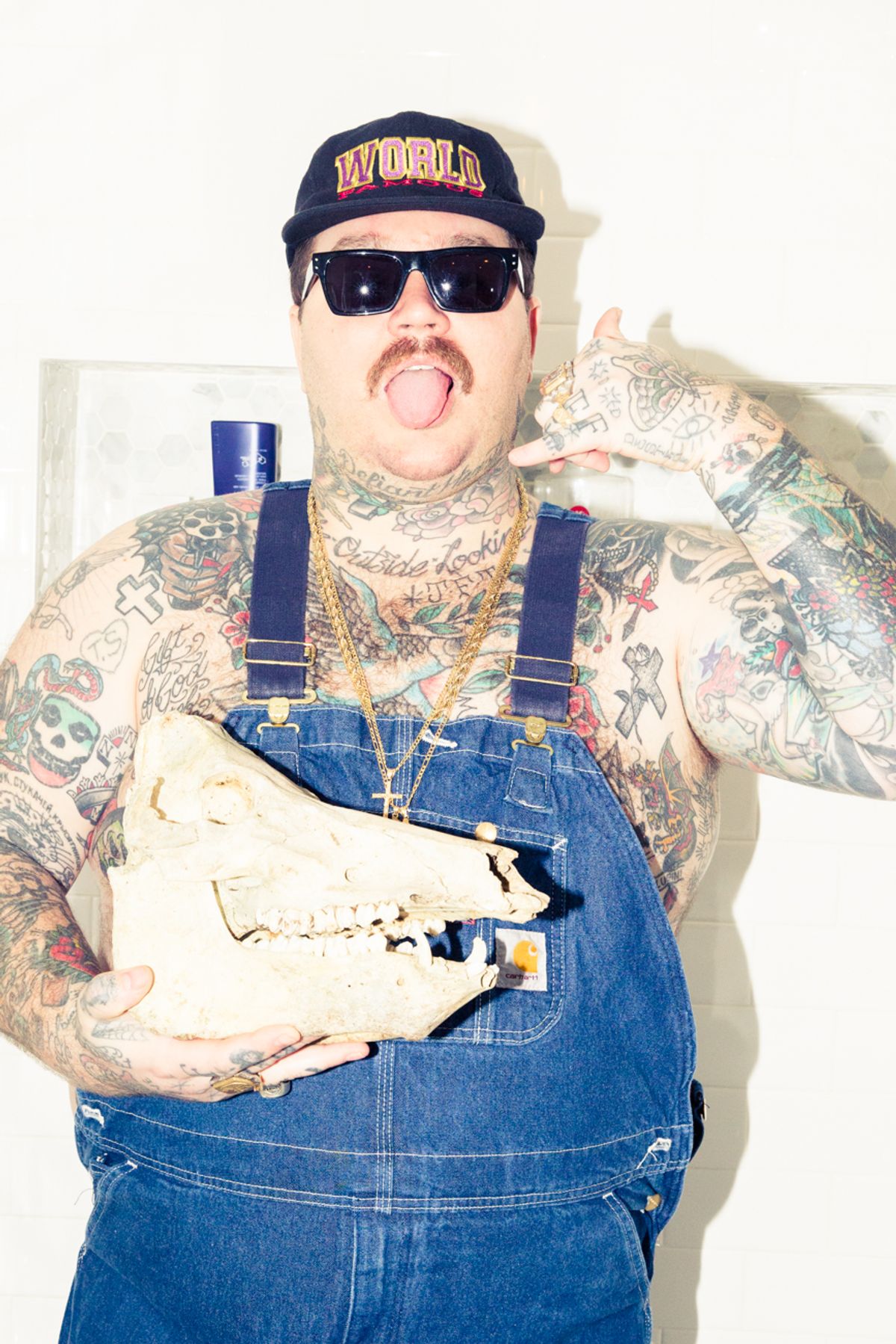 Closet
Chef. Toronto
Renée Rodenkirchen
Noah Lehava
By now, you know us. You know we're suckers for collections of rare couture, we down green juices daily, we have an affinity for after-work glass(es) of Merlot, and we love (LOVE) good food. And our hometown of Toronto, well, it has some damn good food. We can, in part, thank Matty Matheson for that—he's the executive chef at
Parts & Labour
(that burger, that fried chicken) and star of his own food-focused Viceland series,
Dead Set on Life
. See, Matheson's cooking style is as large as his personality—we mean, he's the type of person who prefers yelling to talking (just watch the first episode and you'll get it). He fuses Canadian cuisine with Korean, Jamaican and practically everything between. Because, well, it's his call. Which is kind of his whole MO when it comes to his personal style, too. So although we expected it when we knocked on the door of his west end home, it was a
really
big welcome: "COVETEUR! CLOSETS!" he shouted as he swung open the door. Matheson introduced us to the newest member of his fam, two-week-old Macarthur, who just so happened to be wearing a onesie that mirrored his dad's tatted-up belly, before showing us the room that he converted into his closet. We're talking shelves upon shelves that house the 400-plus T-shirts he has on rotation (ft. FUCT, Supreme, Richardson and too many more), racks of camo hoodies and jackets, more sweatpants than even we have ever seen and an insane amount of hats (Palace,
Noah NYC
). After we finished dressing up his taxidermy pet Arctic fox, we got to talking food (duh), and Eddie Murphy in
Trading Places
. Let's just say this isn't your "typical" Coveteur shoot.