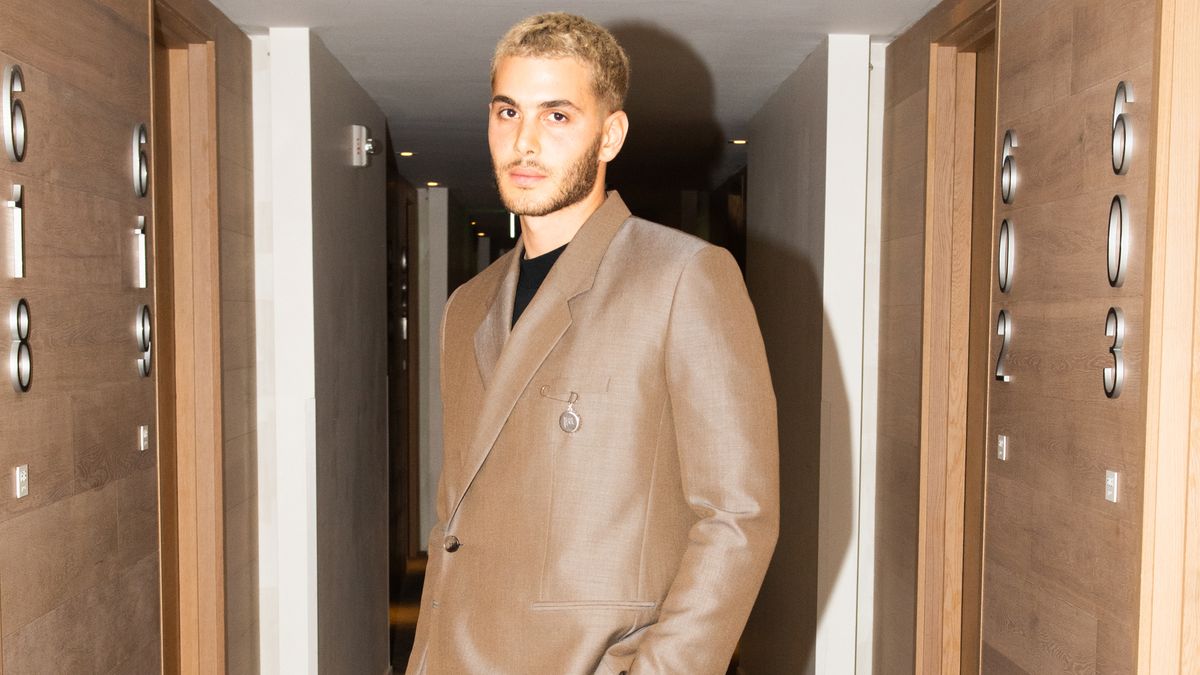 Fashion
We now know what scents the DJ prefers.
While in Miami with Dior for their Men's fall 2020 show, it only seemed fitting that we sat down with current "It" boy
Fai Khadra
. Amongst the Dior suits and Fai's own personal wardrobe (he packed for a
Miami vibe,
as one does), we got a chance to hear all about how the newly blond DJ/singer/creative director and sometimes model gets groomed and ready for a night out.
---
1 / 15
On getting in the mood for an event:
"I like to listen to instrumental music, mostly jazz. Something without any lyrics. If it is for an event I'm deejaying, I usually go a little bit earlier to catch the vibe and see how people are feeling—if it feels more mellow or if it needs a vibe switch. I'll usually show up 15 or 20 minutes before."