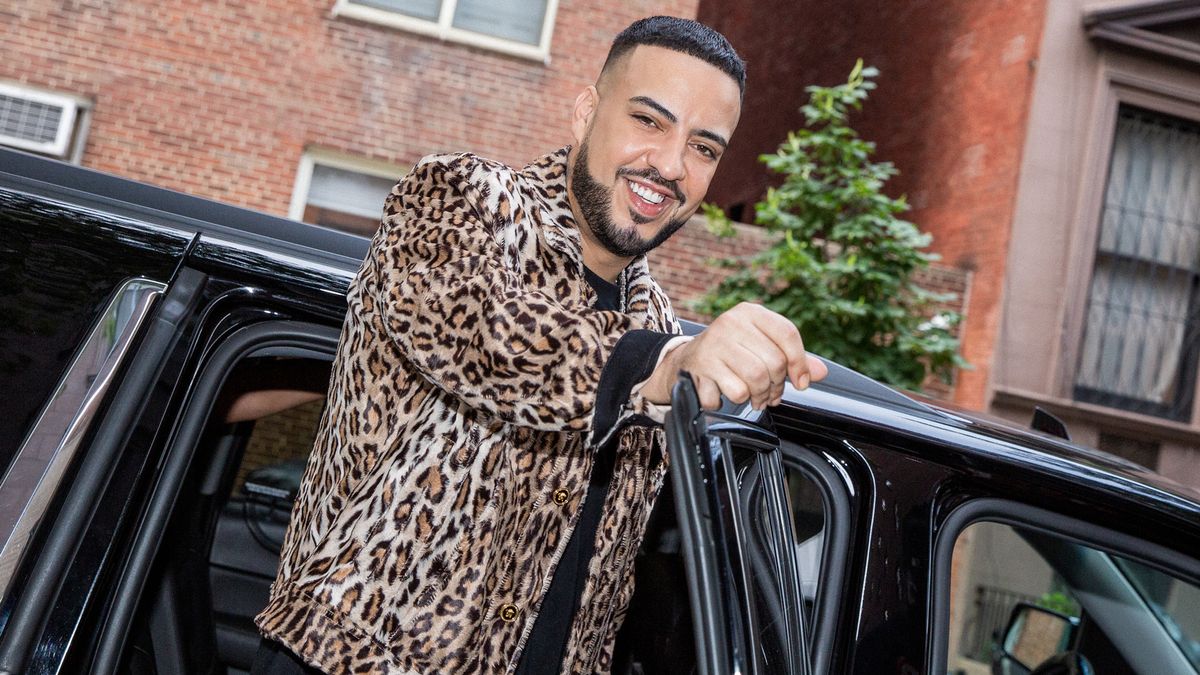 Celebrity
The first thing the rapper did when he landed in NYC was call his mom.
Alec Kugler
The playlist switched back and forth between rap music and classic rock as
French Montana
, wrapped in a Versace robe and barber cape, sat in the middle of the room in a Midtown apartment getting his hair done. Getting ready for the evening's VMAs—where the rapper earned a Best K-Pop Song nomination for his "Who Do You Love" collab with
Monsta X
—the rapper was in good spirits. As one of his own songs came on, he did a little bop, explaining to us that he was styling himself for the night, which isn't anything new for the rapper. (Remember his hit "No Stylist"?). Dior, Gucci, Jordan, and Nike sneakers lined the bedroom walls, while Versace pants and Burberry blazers hung nearby. In the end, French went with a full Versace ensemble of a black t-shirt, jeans, and a leopard-print jacket. The shoes were Valentino and, naturally, a massive Avianne chain glistened around his neck, complementing the bracelet and Audemars Piguet on his wrist. The perfect outfit for the VMAs red carpet, if you ask us.
---
1 / 20
His vibe when getting ready:
"Just making sure I look right. I'm focused and wavy, of course, gotta always have the right vibe. [Before a red carpet] I make sure I'm in a good mood. Positive vibes are always important; I want to make sure I'm putting out the right energy."