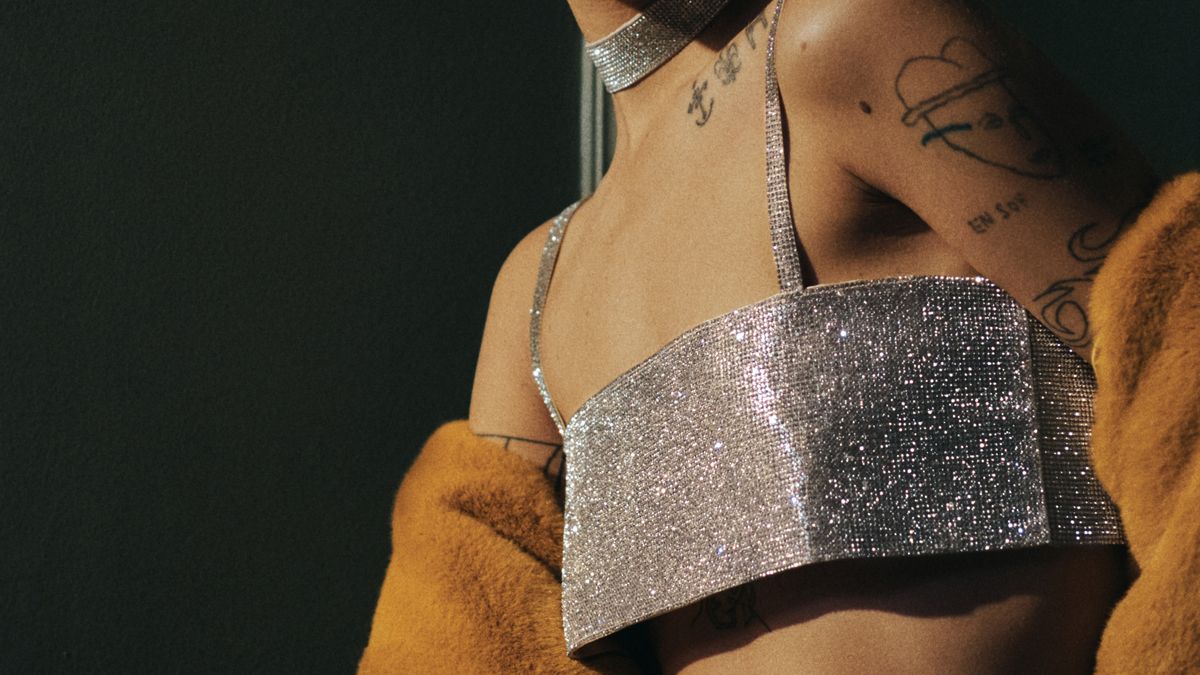 Designers
Nué Makes "Jewelry Clothes" One Sparkly Bralette at a Time
Is this the new era of the going-out top?
Anyone else fail to define what a "going out" top is anymore? It seemed so clear in the early aughts, when weekly—er, every-other-nightly—nights out warranted their own entire wardrobe. It wasn't until we stumbled on the brand-spankin'-new Ukranian brand 
Nué
 that the 2019/2020 version of a party top became clear. It comes in the form of sparkly bralettes or fringed rhinestone sashes—maybe a matching crystal choker to boot. If you're wondering what this new-age era of clothing (best served with a martini) is being coined
–
"jewelry clothes," if you ask Nué's founder, Victoria Udina. She's mixed natural silks with jewelry techniques to make a collection that captures that ping of an iPhone flash perfectly. Don't believe us? Scroll through the below and see for yourself.
---