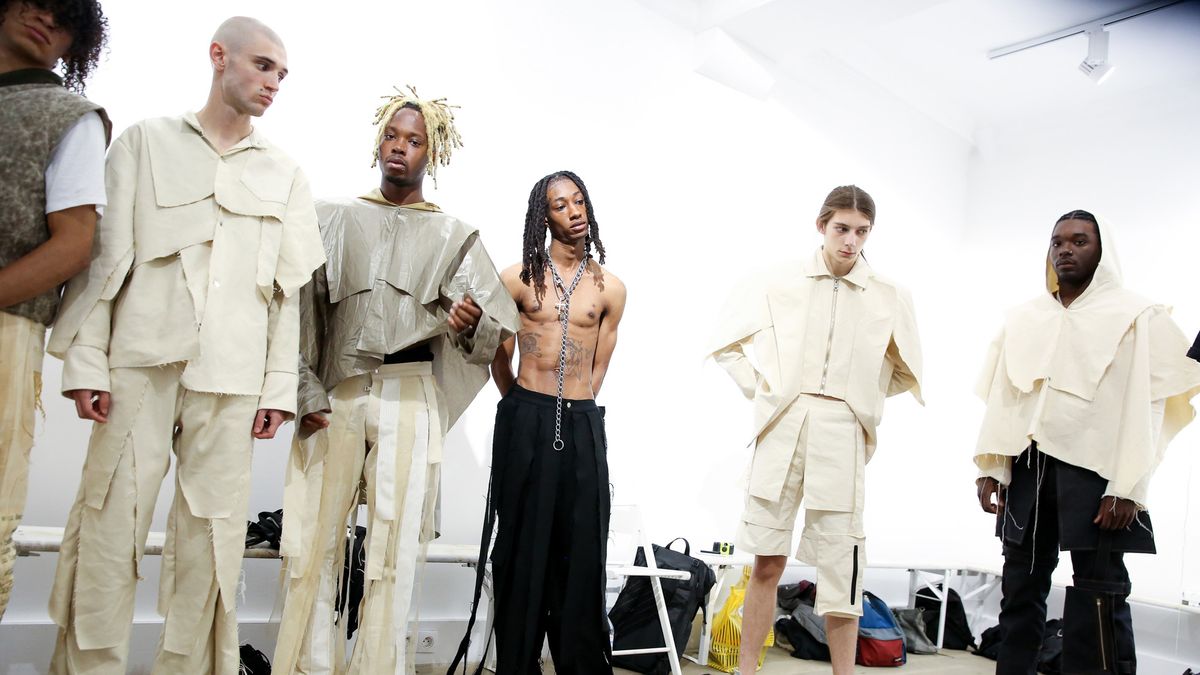 Designers
Virgil Abloh and J Balvin are.
One of the buzziest front rows at Paris Men's Fashion Week was for a reborn label, Who Decides War. Designer
Everard Best
(or Mrdr Brvdo, as many know him) recently rebranded his label Ev Bravado (which was known for its high-quality denim and bright colors) to
Who Decides War
, and the likes of
Virgil Abloh
,
Jerry Lorenzo
,
J Balvin
,
Heron Preston
, Kerby Jean-Raymond, and
John Elliot
were there to show their support. Cov-alum
Aurora Anthony
was there walking the show. "Rather than making the allure of the brand focused around a single person, we want the focus on the design elements," the New York designer tells us of his new approach. "Regarding Ev Bravado: Yes, we get it, we know I am an integral part of the brand, but there are so many others who help contribute to the overall success. It is much larger than me, than one person. We want the focus to stay on the clothes and story being told rather than what I am doing."
The name Who Decides War (meant to be rhetorical) was carefully chosen so that it was in line with the brand's mission. "The main focus of the brand is to draw awareness towards what is going on in the world at large and most importantly to draw awareness of our well-being as human beings," Best continues. "War is a spectrum; it is something we struggle with as a nation and on a personal level. We are always at war, whether it is between two countries, two people, or you against yourself. No matter the conflict, it is nothing that one single entity can control." On the day of the show, the runway was filled with a neutral-colored collection titled Fall from Grace. "Our first collection was centered around the creation story told in the Bible. We focused on the exile of Adam and Eve from the Garden of Eden," Best said. "We focused on telling the story through the use of natural fabrics such as raw silks, canvas, and cotton. Through the use of embroidery and rhinestones, we were able to transcribe the story of the Garden of Eden as well [as] the story of our brand." We were excited to hear that Best has plans to give us a glimpse into some women's silhouettes and shoes this year. Perhaps it's time to introduce your closet to Who Decides War? We sure think so.
---