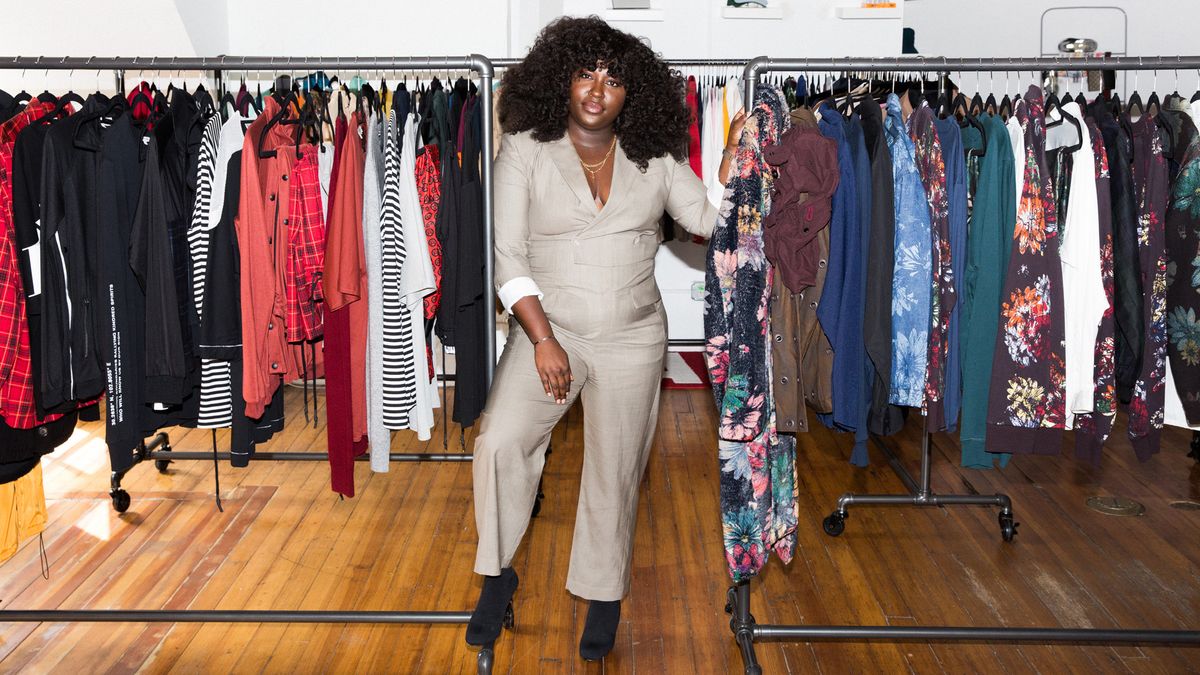 Career
Meet Sandrine Charles: The Woman Helping to Grow Your Favorite Menswear Brands
Ever heard of Alife, Sneakersnstuff, or Death to Tennis? We thought so.
Alec Kugler
If you are in any way, shape, or form involved with (or even interested in) the menswear, streetwear, or sneaker spaces, then chances are you're familiar with a brand or event that mastermind publicist 
Sandrine Charles
has had a hand in. Charles founded her own public relations consulting agency,
Sandrine Charles Consulting
(SCC for short), back in 2015, and since launching has worked with the likes of Stone Island, Pony, Alife, Noah, October's Very Own,
Kith
, Adsum,
Death To Tennis
, Aimé Leon Dore, and SneakerCon. We could go on, truly.
Charles is hustling 24/7, whether she's getting her clients press coverage, pulling off successful events (not sure if you were at
Sneakernstuff's L.A. opening
, but you should have been), or elevating her brands to the next level. A true testament to her grind is Charles's massive showroom. It's so cozy-chic, we could move in. We managed to catch some time with Charles between one of her many meetings and dinner dates (we wonder when she sleeps, too), and sat down to talk about how she got to where she is today, how she manages work-life balance, and what's next (she's always looking to add womenswear!). We suggest you take some notes on this one. 
---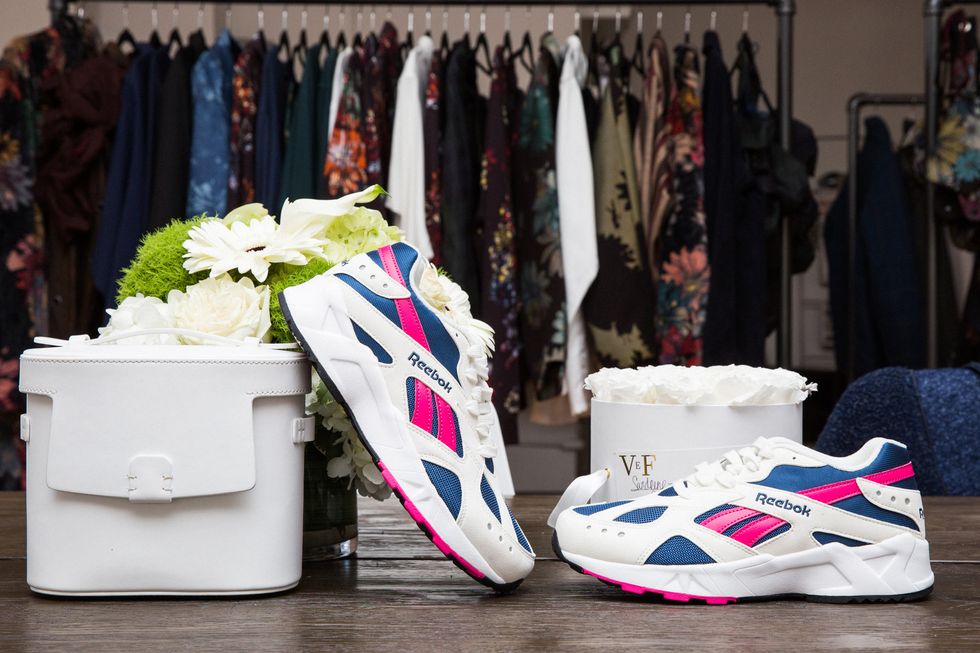 The moment she knew she wanted to work in public relations:

"I had wanted to work in PR since I was in college. I would go out with my godmother, who used to be in the music industry, and we went to the Mary J. Blige concert. She was talking to her friend about what they were doing there, and I was like, 'I want to do what the girls in the front are doing,' so from there I started interning. One of the best internships was at VH1, where I really hustled. I came in early, I left late, and eventually I was able to work the red carpet."

Her career path prior to launching SCC:

"[Post-internship] I was at agencies where I was working on St. John, Anthropologie, and a couple of other brands. Then I went to Haddad Brands, which is a licensing company for Nike. I was more on the digital side, but through the marketing team. I enjoyed what I was doing, and I was able to dabble [in] everything under my boss, Fran Boller. She allowed me to see where my strengths were and pushed me against those. Then I went to Forbes, Russell Simmons, and then back to an agency."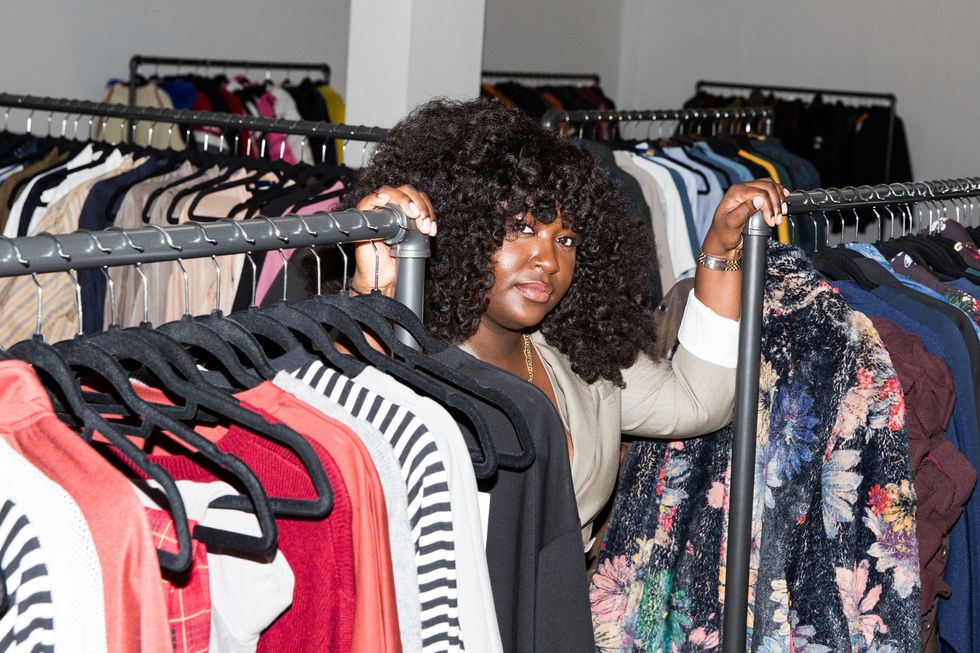 She owes her work ethic to her mom and her own determination:

"I would watch my mother's work ethic, and I always admired that she was happy to go to work. I enjoy working for the most part, but I think that denial brings an opportunity to push forward. When I was working internships and looking for jobs, there was a specific look of what a publicist was, and not getting a job was something that made me want to work harder so that I could get to where I wanted to go. I knew that I wanted to be successful in anything that I chose for my career."

Which led her to launch her own agency:

"It wasn't a solid decision. I was leaving Starworks, and I had a great time working there under two amazing bosses, Cheng Hee Kang and George MacPherson—it was just time to go. I sent my exit letter and was getting emails from people like, 'Hey, do you want to work with this brand?' After a couple of referrals it sparked on me to start a company. I already had the L.L.C. because I was going to freelance initially, so I just came in, and it's been three years of a lot of hard work."

A day in the life of Charles:

"I'm up before 7:00 AM—probably between five and six—to answer emails from our European clients, and then I go to my trainer. I'm seeing him for one hour, three days a week. Also, [when] answering emails, I'm aligning with the team before the day starts so that we all have our marching orders. From there it could be a day of meetings, [or] a day of pitching. I traditionally leave the office between six and 10:00 PM—it depends on the day and if we have events."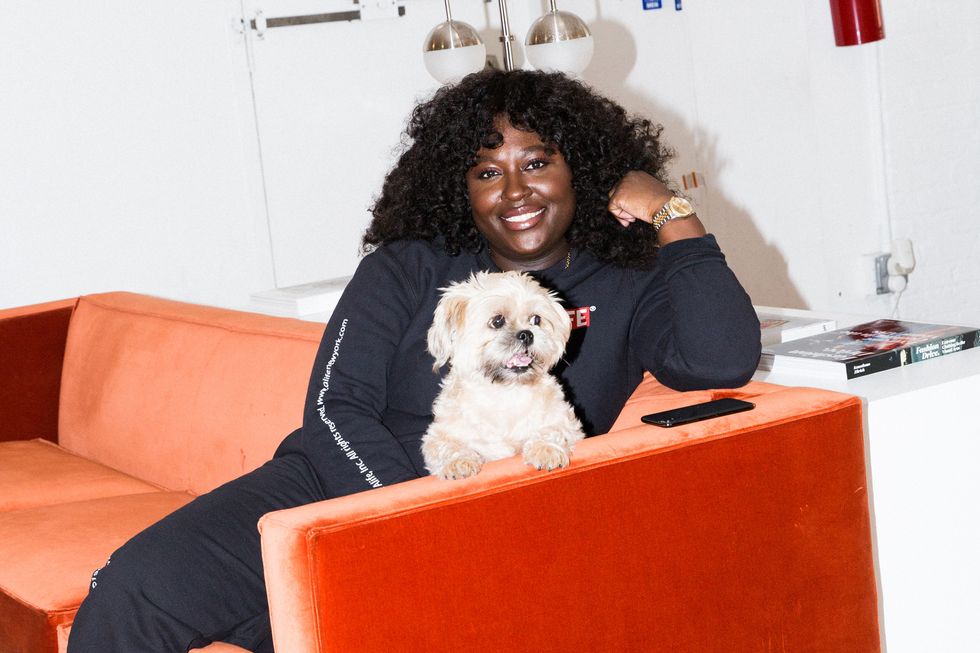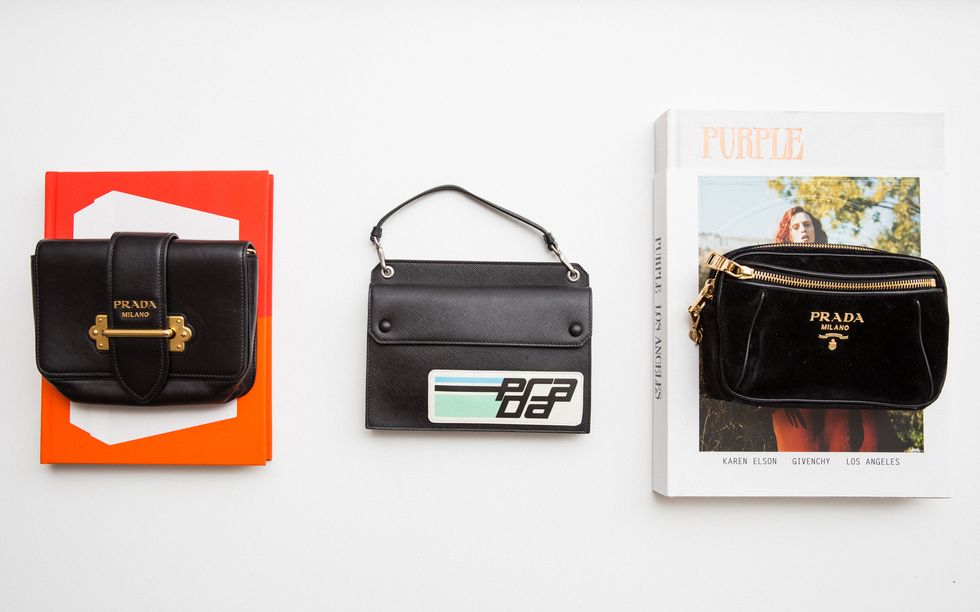 How she manages work-life balance:

"I'm learning more how to do that; re-aligning with working out and time to shut off has been something that I've reintroduced to my schedule. Before that I was a workhorse. I think that it has to be a healthy balance in order for anyone to stay sane. Savannah Falzarano [my assistant] keeps me in formation. Shoutout to Savannah."

What she looks for in potential hires:

"A hot-floor mentality. It's not like every day will be the same and every day will be easy—there will be days where all we're doing is pumping out information, and you have to be OK with that [in order] to enjoy the fun parts, which are events, parties, gifts.

"[I like to] create a very open, airy work-life balance. The reason I don't have a traditional office layout is so people can communicate all day. If you want to sit down and take a quick nap to regroup, you can. Know that there is a flexible environment, but also get ready to hustle. That hustle mentality takes you everywhere. I mean, I was hustling for years, and it's never immediate, the ROI in your life, or for people to acknowledge, but do it for yourself."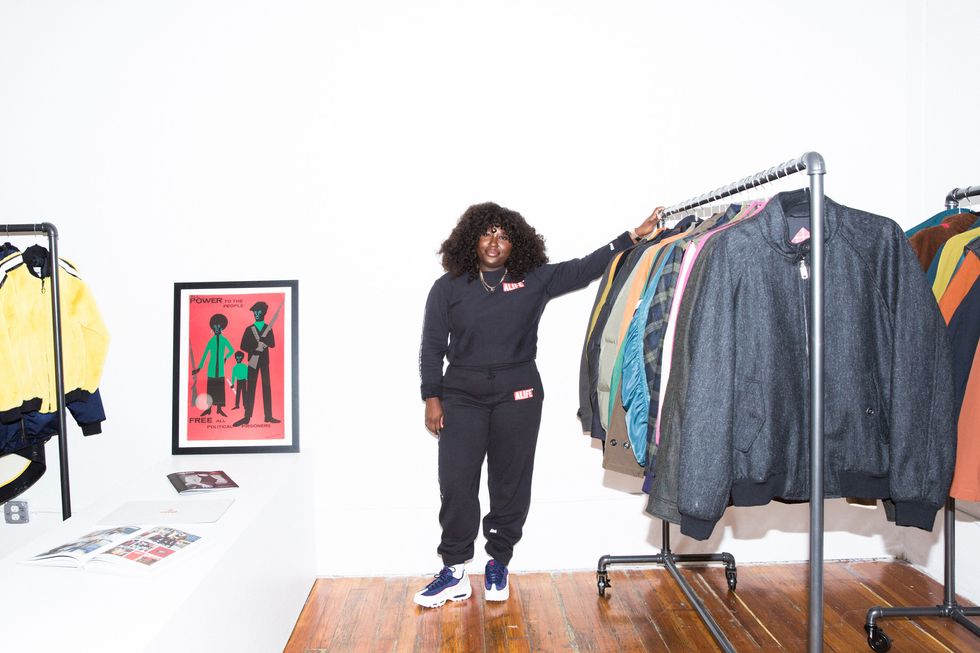 On choosing her clients, and who she is currently working with:
"It's a double-edged sword. I don't want to pack my schedule to the point where there's more work than I can bear, but I also love a challenge. It's a balance. I'm passionate because I've been in the menswear, streetwear, sneaker-scape for so long, but on top of that, [there are brands] that could potentially be the next big brand, and I want to be the one to take it to the next level. One of those [brands] is Adsum. It's a hockey-inspired menswear brand, it has a great, clean aesthetic, and I'm so passionate about working on them. Then I have traditional menswear clients like Baracuta. I love the team, and on top of them trusting my expertise, I lean on them for what they're doing—it's more of a collaboration, and I love that.
"With clients, you get the run of the mill, and being that I'm in a position to select, I feel like they also have to want to partner with me and want us to get to the next level together. [An example of that is]
Santino [LoConte] from Reign
. I've known him for almost six, seven years, and it started when I was working on Pony. His family owned Pony at the time, and the team and I did a great job with [them], and so Santino came back when he launched Reign. That's the type of partnership that I like. And then
Sneakersnstuff
—you're working with your friends and people that you admire, and together we're just getting really great stuff done."
The most surreal part of her career to date:
"I think sitting back some nights when I'm working late and looking around on how everything has grown from starting out in a small office with the support from one of my mentors, Sky Gellatly. That's an aha moment. But it's not a moment to sit back and go, 'OK, I'm done,' it's more of a 'What's next? What else can be done?'"
What's next:
"We have a lot of work to do. A couple of campaigns will be rolling out, hopefully vacation photos on the
'
gram [
laughs
]. A true balance is very important. Hopefully closing out the year with a vacation and then starting fresh in January."
Sandrine

'

s makeup is done by Lakeisha DaleWant more stories like this?
Julee Wilson Isn't Afraid to Call Out the Beauty and Fashion Industry
This Woman Is Responsible for Helping to Launch Dozens of Fashion Brands
Opening Ceremony's Brand Manager on the Importance of Building a Personal Brand