Sneakersnstuff Opens Their L.A. Store Tomorrow
Right in Venice Beach, and guess what? We got the design exclusive.
Interiors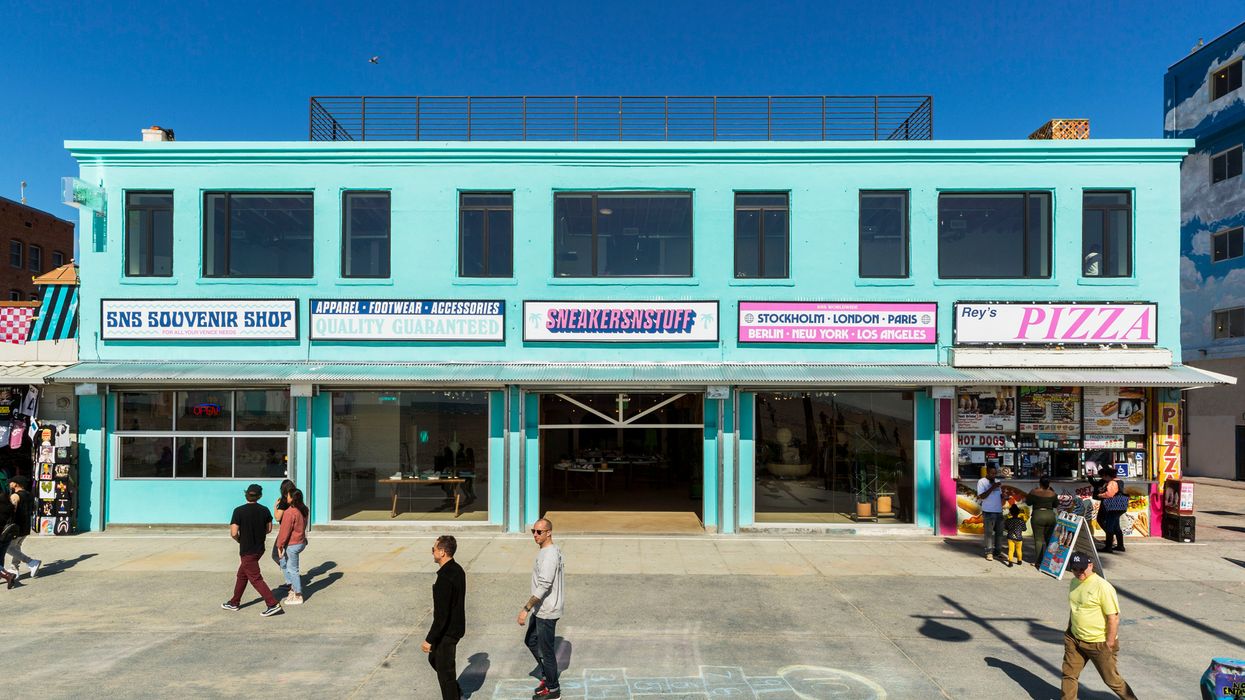 Here's a comprehensive list of thoughts that ran through our heads when we first set foot inside Sneakersnstuff's brand-new Venice store:
Is that an SNS branded souvenir shop? With a walk-up window?
Holy shit, there is a Nike Cortez piñata hanging from the ceiling!
I'm sorry... There is a hot pink velvet fitting room complete with a working 8-track player!? And the door to get in is a real lowrider car door?
Wait, they have Sean Wotherspoon's Air Max 97s? How?
There are chin-up bars and dumbbells made out of real sand. What is this sorcery? 
Is this real life?
It's been three days since this stream of consciousness, and we're
still
trying to pick our jaws off the ground. We never thought it could have gotten any better after we
helped welcome
the Swedish brand to New York City in December of 2017, but clearly we were wrong. The Sneakersnstuff founders,
Erik Fagerlind
and
Peter Jansson
, once again teamed up with Jenny Askenfors of
Bofink Design Studio
(their longtime friend and collaborator) for the space. Inside they pay homage to the past and present of Venice Beach through endless thoughtful and unique design elements. Ahead of tomorrow's grand opening (on the brand's 20th anniversary, nonetheless!), we chatted with the trio to learn all of the details behind the store design. We then continued to throw back tequila cocktails and dance the night away with Snoop Dogg and Buddy...but that's a story for another time. Click through the gallery below to see inside Venice's new sneaker paradise.
---