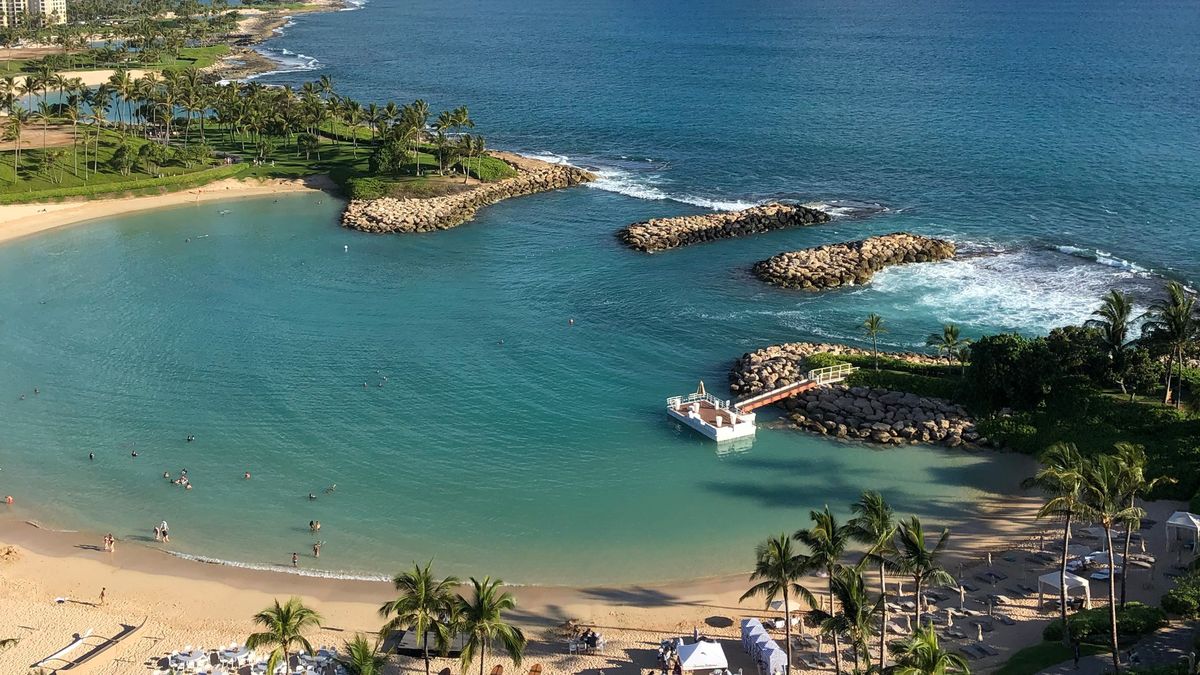 Travel
A Local's Guide to Exploring Hawaii
The co-founders of Mikoh share their secret spots.
Hannah Baxter
While we never exactly *need* a reason to plan a
tropical getaway
, the colder it gets outside, the more motivated we feel to book our plane tickets. And what better destination to escape to than Hawaii? If you've never been, or you're one of those people who would just rather hop over to the
Caribbean
or Mexico, we're here to tell you—it's 100 percent worth it. Even if you're flying from the east coast, Europe, or another far-flung location, the islands really are next-level gorgeous. And don't even get us started on the bathwater-temperature ocean. Or the seafood. Or the amazing
surfing spots
.
But don't just take our word for it—we spoke with Oleema and Kalani Miller, the sister duo behind cult-favorite swimwear brand
Mikoh
, about why they love their adopted home. Consider this their local guide to everything Hawaii. When they're not splitting their time between their other homes in California, this is what you'll find them eating and doing, and where they're staying, in America's 50th state.
---
STAY
Oleema Miller:
"I've been fortunate to travel to nearly all of the islands, and each of them have their own beauty and reasons why I could call them my favorite. I call Oahu home, and yet, I'm not going to lie, Lanai is by far my favorite island (if you have been, you would definitely agree)."
Kalani Miller:
"Every island is so unique and special. Whether it is the 'Garden Isle' of
Kauai
, known for its lush and wet landscape, or the 'Valley Isle' in
Maui
, known for its
Haleakala
volcano, each island holds a special place in my heart.
Oahu
is home and our base. It is where we have family barbecues, have watched countless sunsets, and is home to the best surf, like the
Banzai Pipeline
. It's the perfect mixture of town and country.
Lanai
is a new favorite place for me as well. It's like traveling back in time to when the islands were uninhabited. The '
Seven Mile Miracle
' is a must-see. For hotels, nothing beats the Four Seasons hotels on the island. For a more local experience, check out an Airbnb where you can immerse yourself in the culture."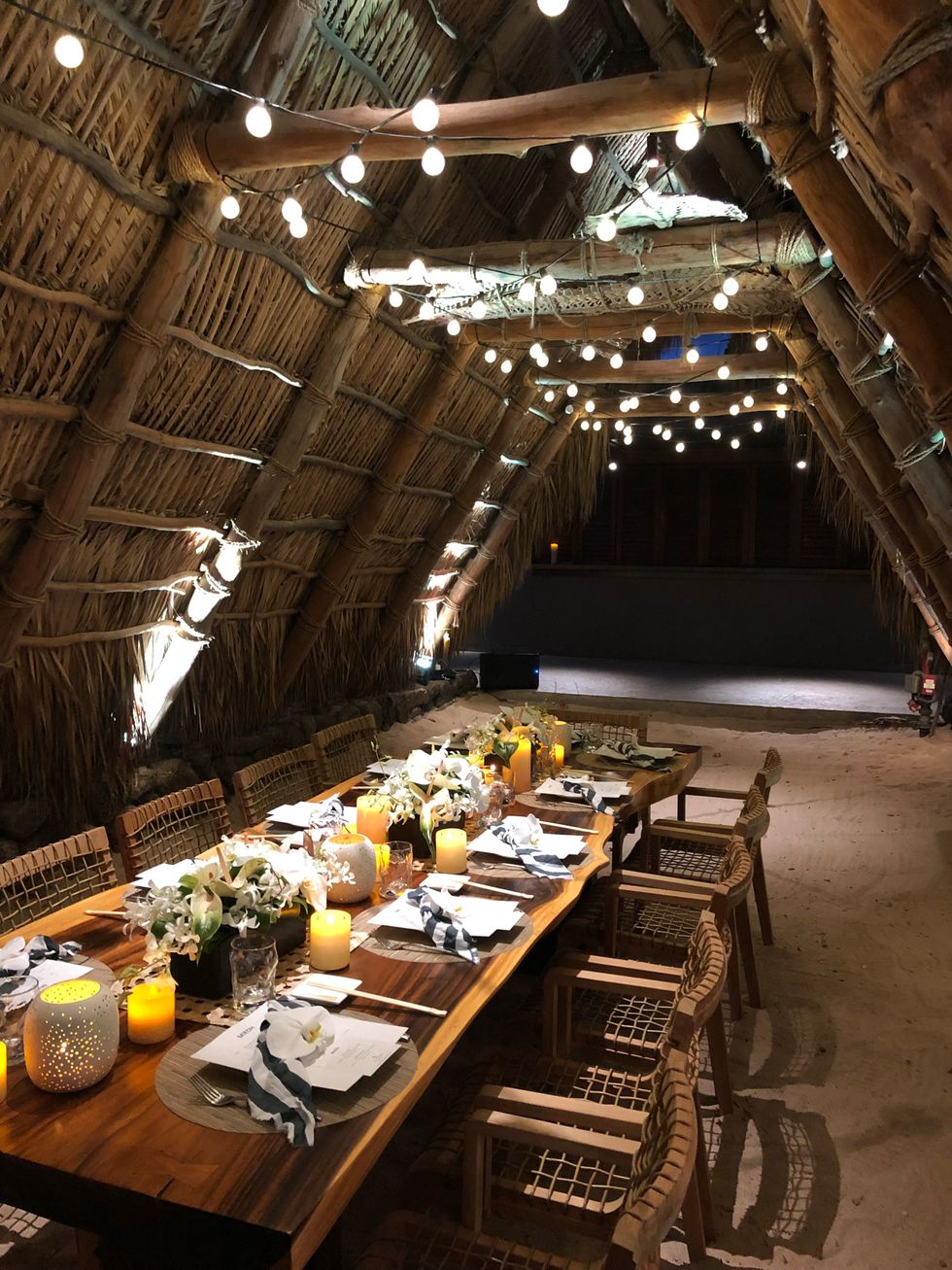 Eat
OM:
"The Four Seasons Lanai has the most incredible property and has everything from a
Nobu
to a
Malibu Farm
. The few times I've been, I've found myself alternating between the two every day."
KO:
"If you're on Oahu, there is such a big food truck culture. You must stop and check out the Thai or smoothie trucks. In Waikiki, I love
Mahina and Sons
as well as
Town
. They serve local fare and are at the top of my list. If you're on the West Side of Oahu and are looking for an amazing experience, book Mina's at the
Four Seasons Oahu
. It is a straight cultural experience (think toes in the sand as you sip a mai tai from a Spam jar!)."
Do
OM:
"I have yet to surf while on Lanai, but the water is just gorgeous. There is a quick and beautiful hike that goes right along the cliffs and coastline that is a go-to for anyone who wants to spend time outdoors. The landscape is so diverse there; you can go up into the mountains, and there is a new health retreat,
Koele, a Sensei Retreat
, that I am dying to go to. I have such a deep respect for [Lanai] and their culture, and it really is displayed and taught beautifully throughout the Four Seasons property. You can have a glass of ros
é
while learning to make leis and hear tales of the past, take a tour of the mountains and learn about the history of the island, or just talk with the staff, of which many are born and raised on the island. It truly is a magical place. Honestly, the world is truly your oyster while staying on Lanai."
KO:
"Surfing is a must. There are waves available no matter the skill level. The islands are small enough where you can explore the entire island in a day. Rent a car and explore the different sides. For shopping, get outside and shop along
Kalakaua Avenue
in Waikiki. There is everything from CHANEL boutiques to an Urban Outfitters. And the surf is just on the side of the road. Stop by and see the
Duke Kahanamoku
statue, father of surfing!"
Want more stories like this?
Karen Walker's Guide to Queenstown, New Zealand
5 Dreamy Mini-Moon Destinations
How to Take a Workation