Career
And make a paycheck while you travel. (This is not a drill.)
We all have those friends—be they IRL or URL—who always seem to be traveling. You know the ones—they Instagram Story scenes of MacBooks stationed by infinity pools and caption them "today's office #nottooshabby" and have done so on no less than 13 occasions. They're the proud owners of
packing cubes
, and BOY, do they ever make that shit known. They've Instagrammed enough plane emojis and passport-centric flat lays to make a girl go all identity theft on their boarding pass.
You watch them bounce from Bora Bora to Barcelona to Belize from the moderate comfort of your nine-to-five, asking yourself,
Does Jessica even work, though?!
Well, we can't speak for Jess and her LinkedIn bio (which is just a fucking globe emoji, because of course it is). But what we can tell you is that working while traveling is totally, 100 percent possible. And you don't need a million followers and a Revolve hookup to do it.
Here's how to master the art of the workation.
---
Shake (or, you know, find) your money maker
Step one? Figure out how you're going to make your dollars while you travel.
If you're a current (or could-be) freelancer, check out the
directory on Elance
to see what skills are in demand—chances are you're qualified for at least one or two. From proofreaders to QuickBooks contractors to content writers to Skype assistants (it's a thing, OK?!), you'd be surprised what you can make money doing from the comfort of your seaside villa.
If you work for an international company, see if they have an exchange program (or, if you're fully committed, put in a transfer request).
If you're willing to quit your job and start fresh, look for a contract in your destination of choice on a site like
Indeed,
GoAbroad.com,
or
OverseasJobs.com.
And, as any reformed college bro who "found himself" in Seoul will tell you, teaching English in a place where it isn't the native language is also always a possibility.
Do the [side] hustle
If you have a side gig like writing, photography, video production, or social media strategy, now's the time to start emailing your contacts at brands and publications to pitch them ideas (and be ballsy; trust). Heading to an awesome tree-house retreat in outside Seville? Ask if an online travel mag would be interested in some photos. Hitting up Art Basel while you're in Miami? Pitch a Snapchat takeover to a local gallery. Attending a fashion friend's dreamy wedding while you're in Palm Springs? Hey,
shoot us an email
!
Spread the word

Tell people where you're going and that you'll be working while you're there. Shout it from the rooftops! Mass-email those work contacts! Update those statuses! Not only will it make you less likely to flake out on your plans, but you never know when that college acquaintance will reach out offering up her spare bedroom, or when an old boss will connect you with his friend of a friend who works at a company looking for someone exactly like you.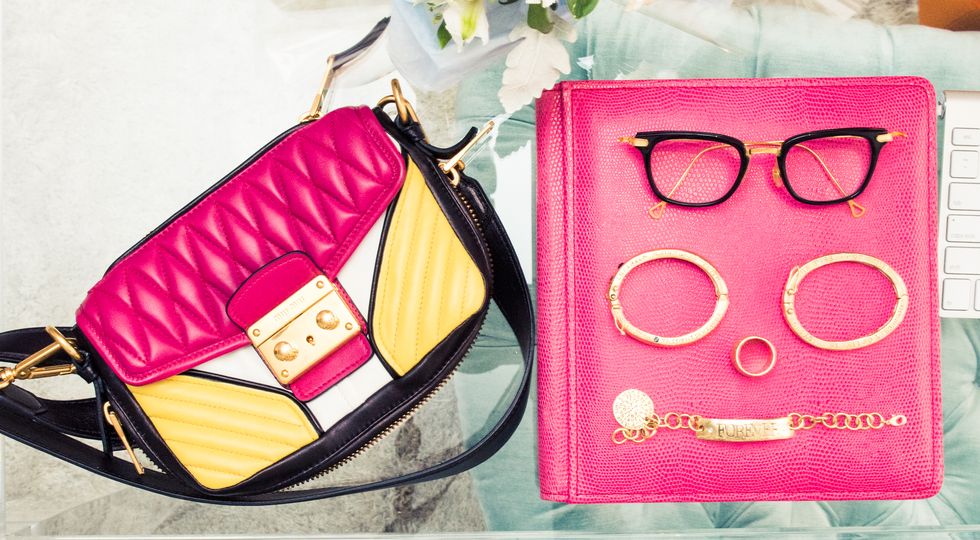 Roam like home
OK, so here's the clincher. Unless you enjoy working from the comfort of a questionably stained hostel cot, chances are your biggest expense while workationing will be accommodations.
Which is why we're obsessed with the startup
Roam
, a new company that offers boutique co-living accommodations by the week (US$500) or by the month (US$1,800) in Ubud, Miami, Madrid, and later this year, London and Buenos Aires. Not only are they cheaper than a New York City bachelor, but they look like gorgeous hotels, come fully furnished, and have private bathrooms (a must); plus, you'll be surrounded by fellow workationers (and who doesn't want a few friends while traveling solo?).
Pack Your Bags...
…With everything you could possibly need to get a job. R
é
sum
é
s. Birth certificates. Social security numbers. Void checks. A work visa, if you plan on sticking around. Make sure to search what documents are standard asks when getting a job in your destination of choice before takeoff.