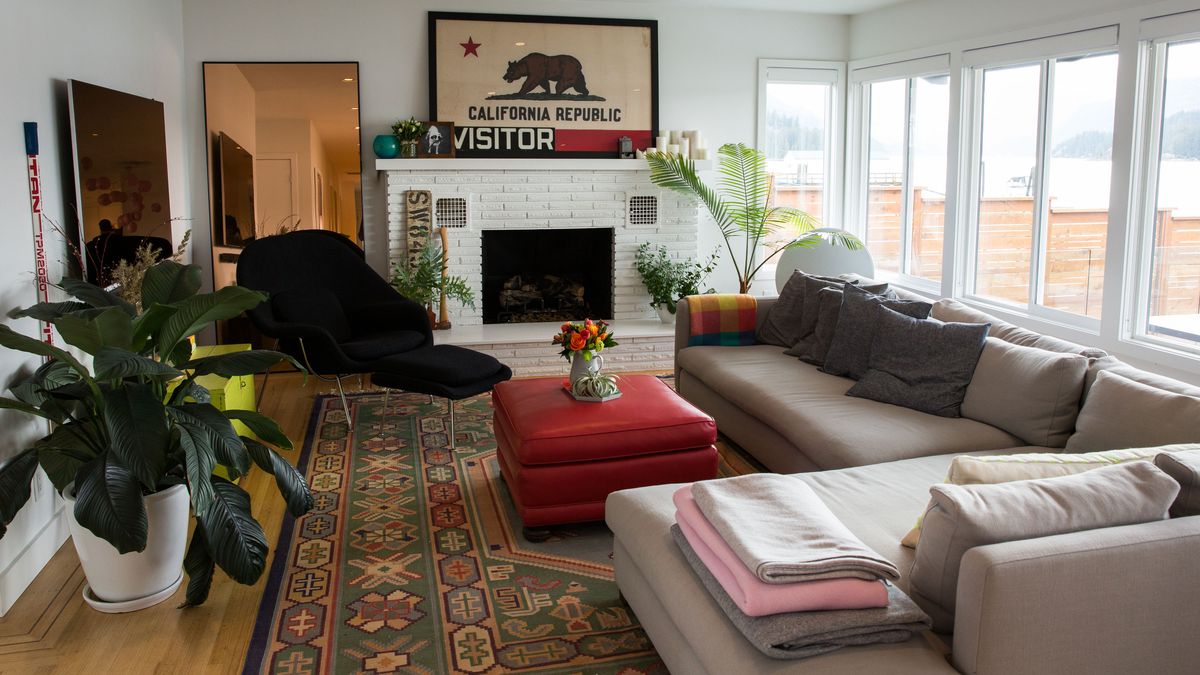 Interiors
It also happens to be riiiiight on the ocean.
Alec Kugler
There are many ways in which someone can have life "figured out." And at Coveteur HQ, we're privy to a myriad. For some people, that life might manifest as
an art-filled Manhattan penthouse
. For others, it might be
a rambling house in the Hollywood Hills
. For Jamie Cormack,
who co-founded Herschel with his brother, Lyndon
, heads up their creative team, and most definitely has life "figured out," it's a home in Deep Cove, a small neighborhood in North Vancouver that's a short 20-minute drive from company headquarters downtown.
Cormack's home, which is right on the ocean—uh, cove—feels a whole lot like a summer house or a cottage, what with its long dock and cedar shake exterior. That is, if your summer house is filled with Warhol and glows pink because of custom lighting. And when the entrepreneur explained that he spends most weekends traveling around the city by boat and enjoys a regular circuit of ocean swim, outdoor shower, hot tub, repeat, well, we thought he might have just landed on the very best version of a "figured out" life.
Click through the slideshow to find out how Cormack makes his house glow pink and why he hasn't actually built his dream home (yet).
---