Sneaker Week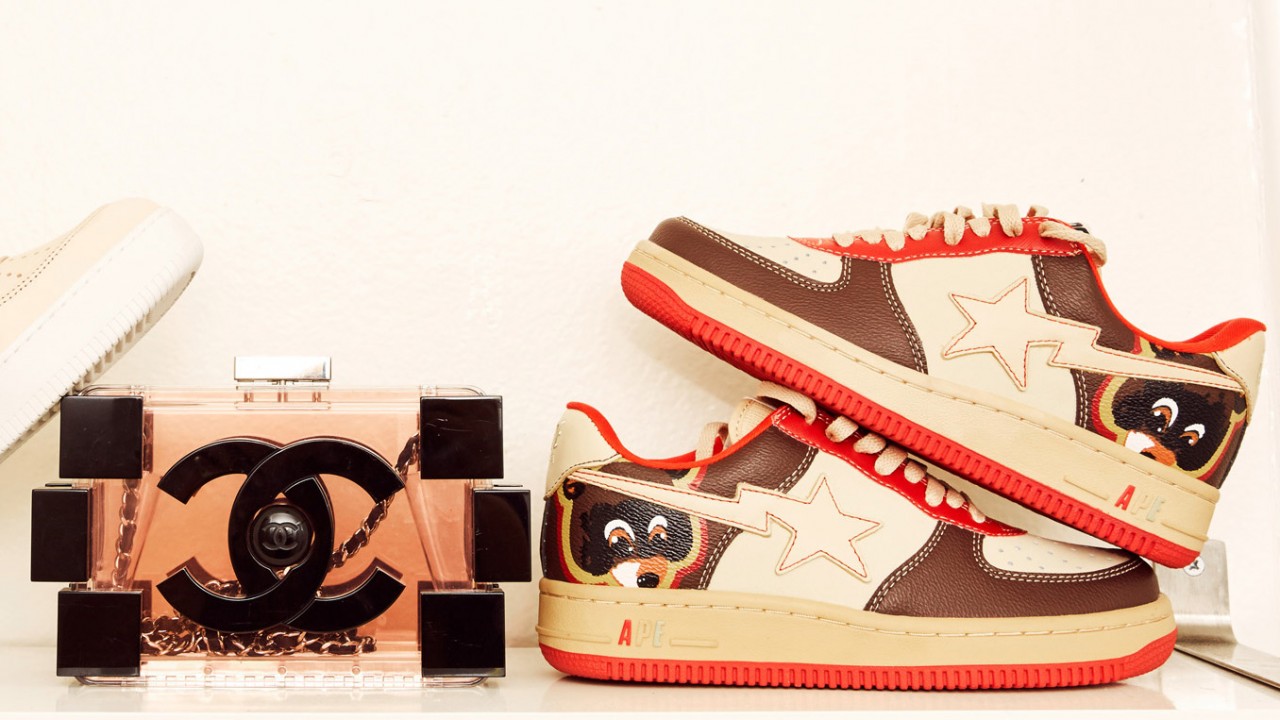 21 Sneakers You Should Definitely Buy Before the Weekend
Because it's payday and you deserve it.
It's the end of Sneaker Week here at Coveteur, and we hope that you've enjoyed the plethora of crazy closets and spectacular shoes as much as we did exploring them. While we'd love to score access to the $20 million worth of sneakers hidden in the basement of Stadium Goods, we'll settle for steadily growing our personal collections with a few new pairs for spring. Whether you've embraced the "dad sneaker" or are partial to a slim-fit high top (we adore both, so no judgment), here are 21 pairs we're adding to our carts this week.
---
Hannah Baxter
Assistant Editor
Nike Air Max 95 Calf Hair, Suede and Mesh Sneakers: These Nikes are selling out alarmingly fast, and I can see why—the pastel colorway and throwback shape are everything I want to wear with cropped jeans, leather trousers, and flowy floral dresses this season. In fact, I'll take a pair in every color, please and thank you.
Y-3 White Saikou PK Sneakers: Knit sneakers are the *comfiest*, but they don't always read the most high-fashion IMO. Enter Y-3 to prove me wrong. I'm obsessed with the suede trim and striped tongue, and I'll never feel bad about adding yet another white sneaker to my collection.
Vans Primary Check Slip-On: I'll always return to Vans when I feel like channeling my favorite '70s skater vibes, and I'm so happy to see the classic check making a comeback. I'm partial to the red, especially paired with some extra soft vintage cutoffs and a slight suntan.
---
Brooke Bunce
Social Media Manager
Nike Air Max 97 LX Ultra '17 in Dusty Peach: I have yet to get my hands on a pair of the most hyped-up style of Air Max yet, the 97, but when I do, you can bet it's going to be in this orang-y, peachy colorway. It may not really go with many outfits, but I'd rather build a look around the pair themselves—because, practicality, you know?
Adidas Original Prophere Sneakers: The extent of my athleticism is me going to yoga every Thursday at 8:00 AM and pretending that stretching counts as cardio. But no one has to know that—that's why I'll fool them with this extremely cool pair of futuristic, slightly chunky kicks.
Ganni Black Harrier Sneakers: Dramatic? Yes. Hyperbeast-worthy? Also yes. Feminine and unforgettable? Yes, yes, yes. A perfect pair of sneakers, in my book.
---
Leah Faye Cooper
Senior Features Editor
---
Meg Gegler 
Audience Development Manager
---
Noah Lehava
Senior Editor: Health and Wellness
Adidas Tubular Dawn: Aside from the requisite white sneaker, a black-and-white pair, to me, is hands-down a must-own essential. There is something that I particularly love about the fat sole of the Tubular. Adding to my current rotation now!
Stella McCartney Eclypse Trainers:  While I can get wild with my shoe selection, my sneakers have been compariably demure and made up of mostly white or black pairs. UNTIL I SAW THESE!
Nike Air Max 90 NS SE: And these!
---
Samantha Sutton
Editor
Tory Sport Ruffled Striped Low-Top Sneaker: I've been obsessing over Tory Burch's ruffled sneakers since last spring (so cute, and feminine, and really, really fun!), but now that they come with stripes, I can no longer resist.
Keds Champion Originals: Something annoying about being petite is that, if a sneaker is too big and bulky, it really weighs me down. I look less chic and...all feet. That's why each spring and summer, I end up purchasing a new pair of white keds. They're simple, classic, and, best of all, a very "slim* shoe, which elongates my legs instead of cutting them off.
Miu Miu Logo Strap Platform Sneaker: Do these silver, sparkly platforms *really* qualify as sneakers? I'm not entirely convinced—and therefore that makes them the perfect pair for me.
---
Jodi Taylor
Associate Editor