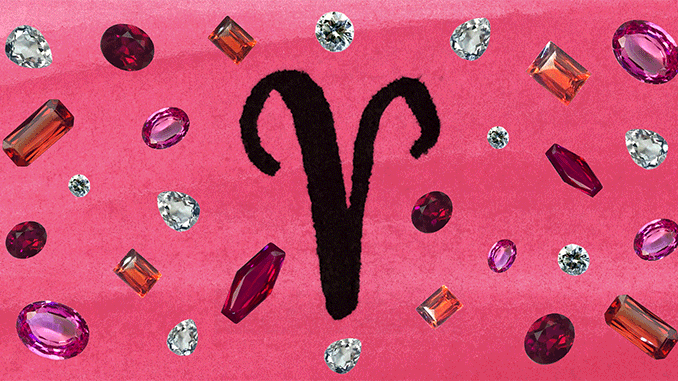 March 2018 Horoscopes: Aries
MARCH 21 – APRIL 19
The Virgo full moon in your daily grind zone on the first sets a very clear tone for the rest of the month: If you've been putting your health on the back burner, eventually it's going to catch up to you. Luckily this moon reveals the areas that could use a little work, whether it's your workout routine or your skin-care regimen. Mercury and Venus into your sign on the sixth support your makeover, though Mercury retrograde for three weeks starting on the 22nd can make progress feel slow. Think of it more as incremental!
That's especially true under the Pisces new moon in your sleepy twelfth house on the 17th, when the universe helps you reset your sleep schedule. The extra rest is a game-changer for your career, especially as Mars into your professional zone that same day boosts your drive in the office. You'll also love this month's closer, a Libra full moon in your relationship zone on the 31st that's totally heartwarming. You're surrounded by people that just *get* you, and it feels so good.
What you should spring clean: Your food. You don't have to go on a crash diet or master cleanse, but you should check into what's actually in the things you eat, and make sure it's stuff you want in your body. Make sure you're getting enough vitamins and minerals, too!
Want more stories like this?
The Best Workout for You According to Your Zodiac Sign
The Hottest Places to Have Sex Based On Your Sign
The Lipstick Shade You Need In Your Life According to Your Zodiac Sign