WWWRN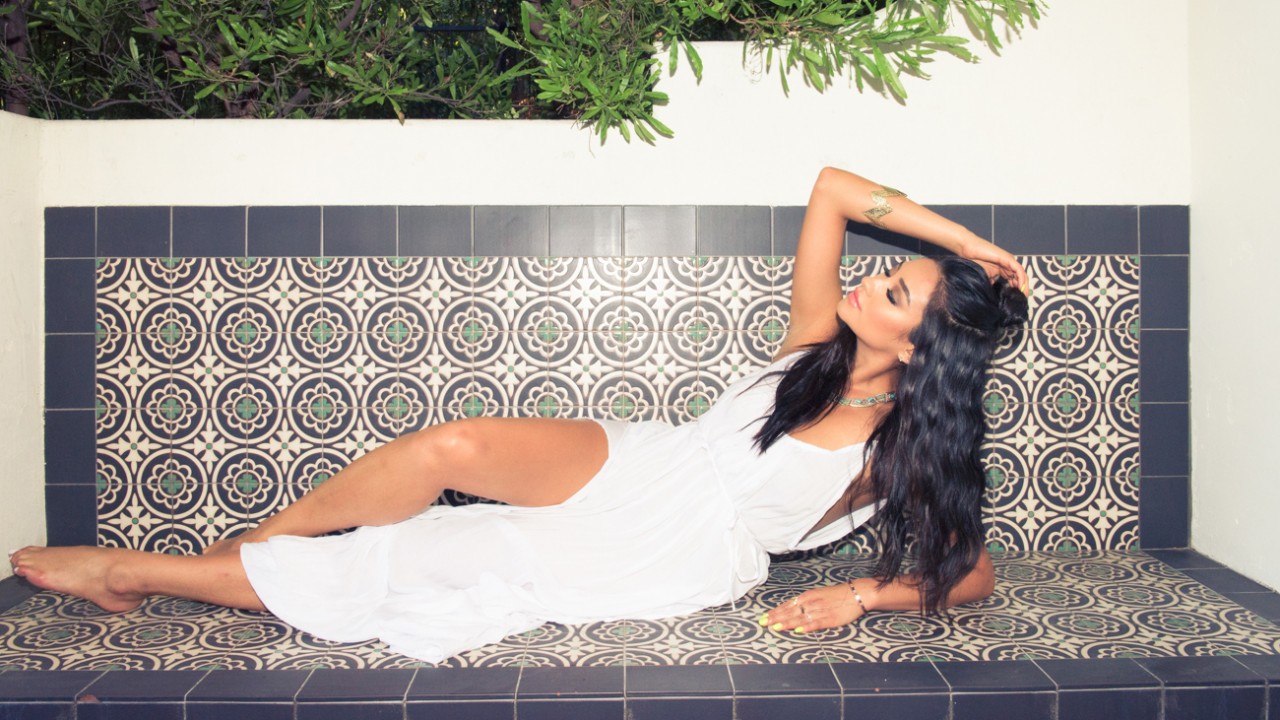 18 White Pieces For Labor Day And Beyond
So fresh and so clean, clean.
Summer may be ending, but if you think that means we won't be wearing white well into fall and winter, then you don't know us at all. We've filed the no white after Labor Day rule under things that are a non-factor, happily cloaking ourselves in white dresses, pants, bodysuits, and, yes, even shoes, whenever we damn well please. We've broached this topic before, but with all the new white pieces that have landed on our radar, it bears repeating. From cashmere sweaters to leather ankle boots, here's what you'll find in our online shopping carts.
---
Leah Faye Cooper
Features Editor
1. Negative Underwear Bodysuit: My bodysuit collection as it stands is a solid five pieces strong, though I wouldn't be opposed to making it six. And by wouldn't be opposed, I mean this absolutely needs to happen. The inventive take on the eyelet pattern is so good—my high-waisted pants are begging to be worn with it.
2. Proenza Schouler PS1 Tiny Leather Satchel Bag: I've been eyeing the PS1 bag for years, and unlike a lot of designs that become insanely popular the instant they hit the market, this one has maintained its appeal. If I ever decide to join the ranks of the PS1 owners, I'll be doing so with this version.
3. Lisa Marie Fernandez Mini ruffle-trimmed broderie-anglaise cotton dress: I live in NYC, take the subway daily, and spill something that I'm eating or drinking at least once a week. This dress isn't at all practical for me, but given the flowy silhouette and perfect frill details, I'm willing to take my chances.
---
Hannah Baxter
Assistant Editor
1. Jesse Kamm Sailor Pants in Salt White: Mark my words, high-waisted sailor pants will never go out of style, no matter the season. I'm completely ready to join the cult of the Kamm pants, and I think classic white might be the perfect place to start.
2. ban.do XO Sunshine Ringer T-shirt: If my preferred pant silhouette is '70s-inspired, then a vintage-style ringer t-shirt is an obvious addition. ban-do's cheeky XO Sunshine version keeps the summer vibes flowing all the way through Labor Day weekend and beyond. Can you tell I'm not ready for fall?
3. Converse Chuck Taylor All Star High Top: Hands-down my favorite white sneaker ever. They go with everything, even though the color means you'll need a fresh pair every six months or so. Small price to pay for, IMO.
---
Laurel Pantin
Editorial and Fashion Director
1. The Row Cashmere Cardigan: I live in white cashmere all fall and winter long (best paired with white denim) and The Row's white cashmere is the be-all, end-all of the genre. I love that this cardigan could double as a coat before it gets too freezy.
2. Judith Leiber Bunny Clutch: While this is technically "sparkly," not, "white," IMO, it's close enough. I've always dreamed of owning a tiny bejeweled Judith Leiber clutch, and this one is about as good as they come.
3. Asceno Pajama Top: I actually already own this top and the matching pants, and wear them all the time. Though they're technically pajamas, I wear them for everything but sleeping. Separately, these pieces look sort of lazy and rich in a way I love (though I fall into neither of those categories). But together, it's an instantly perfect look. Asceno is one of my tippy top favorite brands out there at the moment—namely for their silk sleepwear (although their swimwear and everything else on offer is nearly perfect, as well).
---
Jodi Taylor
Assistant Editor
1. Dolce & Gabbana Wool Wide-Leg Pants: I have a thing for wide-leg pants, but have yet to add a white pair to my always-growing collection. These are perfect in my eyes. What better way to enter into fall?
2. Dries Van Noten Leather Ankle Boots: While at first I wasn't sure if white boots were for me, I'm now convinced that I *need* a pair in my closet. The chunkiness of this heel has my name written all over it.
3. T by Alexander Wang Bodysuit: Who doesn't love a good bodysuit? Or a good white tee? The combination of the two is all I need to pair with my denim this season.
---
Samantha Sutton
Editor
1. SEA Sweatshirt: You know those surprisingly cool, early fall mornings, where it basically hurts to crawl out of bed and run to the shower? Those are the mornings where not-so-average sweatshirts, like this one from SEA, come in handy. Yes, it's as cozy as my pajamas, but the lace layer takes it up a notch, making the casual staple work anywhere—even the office.
2. Joseph Cropped Trousers: Cropped pants have a reputation of being an "in-between" piece, but I plan on wearing these Joseph culottes all year round. While they definitely work for the end of summer days, I'll pair them with boots for fall, then layer them under tights when the temperature really takes a plunge come wintertime.
3. Gladys Tamez Hat: I recently went to see Lady Gaga in concert, and if mother monster—aka Joanne—taught me anything, it's that these hats by Gladys Tamez (aka the designer behind her now-signature piece) work with every outfit...and hold up pretty well in a late summer downpour, too.
---
Tara Gonzalez
Assistant Editor
1. Paloma Wool Apolo Pants: Paloma Wool is an incredibly dreamy clothing brand based in Barcelona. Their high-waisted Apolo pants are special because unlike any white pants I own, these have illustrations inspired by ancient Greece. I really like the idea of wearing a covered up outfit with just an embroidery of a naked torso right above your knee. Scandalous and yet, not scandalous at all.
2. Maison Cléo Julie Shirt: I always find myself buying white tops and blouses, even though I already own so many. I can't help it, especially now that I've seen this Maison Cléo top! It's handmade in Paris by a mother-daughter duo and is inspired by a vintage '90s Fendi top. I always tie my white tops into a knot at my midriff to transform them into crop tops but this one already does all the work for me. 

3. Schutz Quereda Heel: White shoes are tricky because there is always the risk of getting incredibly dirty, especially when you ride the subway as often as I do. But when I want something, nothing really stops me from getting it which is why I'm dreaming of these heels. I'm convinced they'll look just as good with a skirt as they would a pair of baggy jeans. Plus I'll work extra hard to keep them clean and if I can't I'm sure the dirt will just look grungy, right? 
Part of the series:
WWWRN