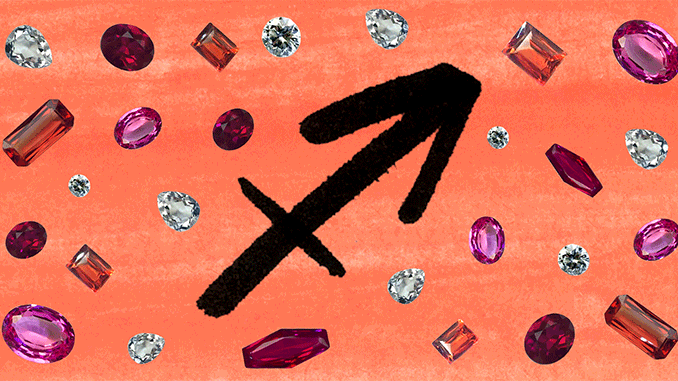 Horoscopes
January 2017 Horoscopes: Sagittarius
NOVEMBER 22 — DECEMBER 21
Illustration
Hannah Becker
It's no fun to have to deal with money issues over the holidays, but Mercury retrograde has been playing tricks on your income house since mid-December. It gets exhausting after a while, and when Mercury enters your sign on January 4, you see the toll this has taken on your psyche. If you need to talk to a therapist, a friend, or just your journal, don't feel bad about it. For best results, make specific, concrete goals that you can tick off your list one by one.
Once Mercury is direct on January 8, you'll be more than ready to tackle any financial plans you have for 2017—including how not to let money take over your life—with gusto. Once Mercury enters business-minded Capricorn on January 12, things start to make marked improvements. That same day, a Cancer full moon in your investments sector inspires you to secure your home base by investing your time, energy, and money wisely.
Once your basic needs are met, you'll be ready to soar with the Aquarius new moon in your networking sector. The stars align to connect you with just the right people to help you make your 2017 dreams a reality. You'll hardly be able to believe it's real, but have faith that the world can turn upside down.