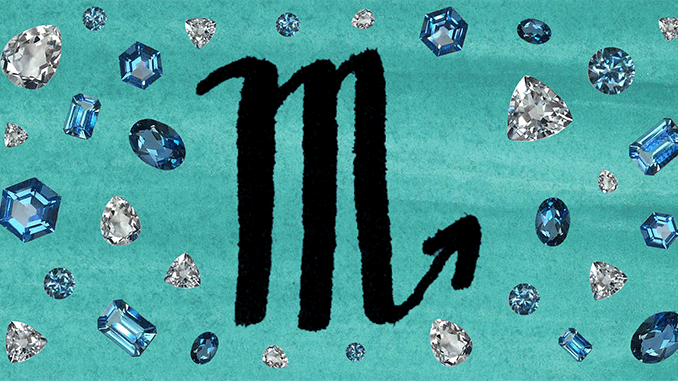 Horoscopes
OCTOBER 23 — NOVEMBER 21
Illustration
Hannah Becker
Scorpios are comfortable in the shadows, but how do you feel in the spotlight? On December 13, the Gemini full moon illuminates your secrets house, putting you on display. It's aligned with Mars in Aquarius and Jupiter in Libra, airing your emotions and dreams, respectively. Tension from Saturn in your value sector may manifest as fears that no one will love you if you let them see your dark side, but good vibes from vibrant Uranus in your health and habits zone say otherwise.
If you feel aggro this month, go ahead and blame the stars. On December 19 (the same day Mercury retrograde begins), your old-school ruling planet, Mars, enters moody Pisces for the next four weeks. For best results, hydrate, take lots of baths, and get as much sleep as you can. Bonus points if you incorporate something spiritual into your relaxation efforts, like meditation or crystals. Pisces is your house of romance, so try to see beauty in life, even when things are tough.
Later, on December 29, a Capricorn new moon teams up with Mercury retrograde and Pluto to overhaul your approach to communication. It's in your third house of connection, and even though career-minded Capricorn is in play, you might want to consider stepping away from your screens for a little while. Support from Mars and Neptune in Pisces says it'll do wonders for your creativity if you do. Right now, music, art, and sensual IRL interactions heal your soul.