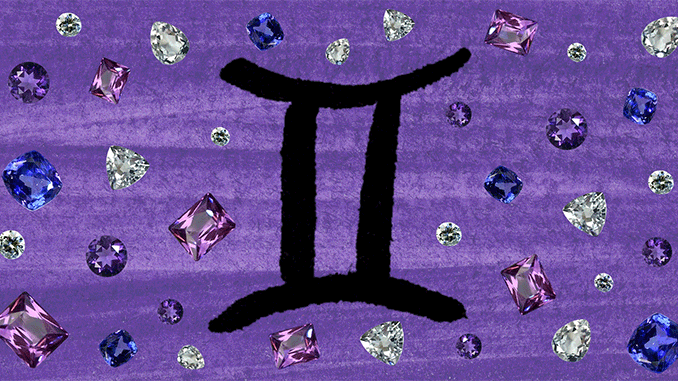 Horoscopes
MAY 21 – JUNE 20
Illustration
Hannah Becker
This month, you'll probably feel out of sorts as your ruling planet, Mercury, prepares for and enters his retrograde phase on December 19. This time, Mercury will be in Capricorn, your shadowy eighth house. Mercury is known as the "trickster," and he's playing with your connection to sexuality, secrets, and other people's belongings. Your sign is tech-savvy, so firing up your favorite dating app could be a pleasant distraction from any retrograde woes. As always, just be careful what and who you text!
Later, on December 13, a full moon in your sign aligns with Mars in Aquarius and Jupiter in Libra to send you major recognition for your accomplishments. Aquarius is in your creativity zone, and Jupiter is in your philosophy sector, so expect to see returns on a big artistic project on this day. Tension from Saturn in your partnership house says some people might not understand why you're excited, but they don't have to. Good vibes from rebellious Uranus help you trust your own vision.
When the sun links up with Mercury retrograde on December 28, you get a breakthrough on some tough issues plaguing you since the U.S. presidential election. The following day, a down-to-earth Capricorn new moon clears the air. The moon will be in league with Pluto, so whatever you figure out now transforms you. Support from Mars and Neptune in Pisces urge you to come to the opposition with understanding, if you can. Pisces is your fame sector, so empathy looks good on you.