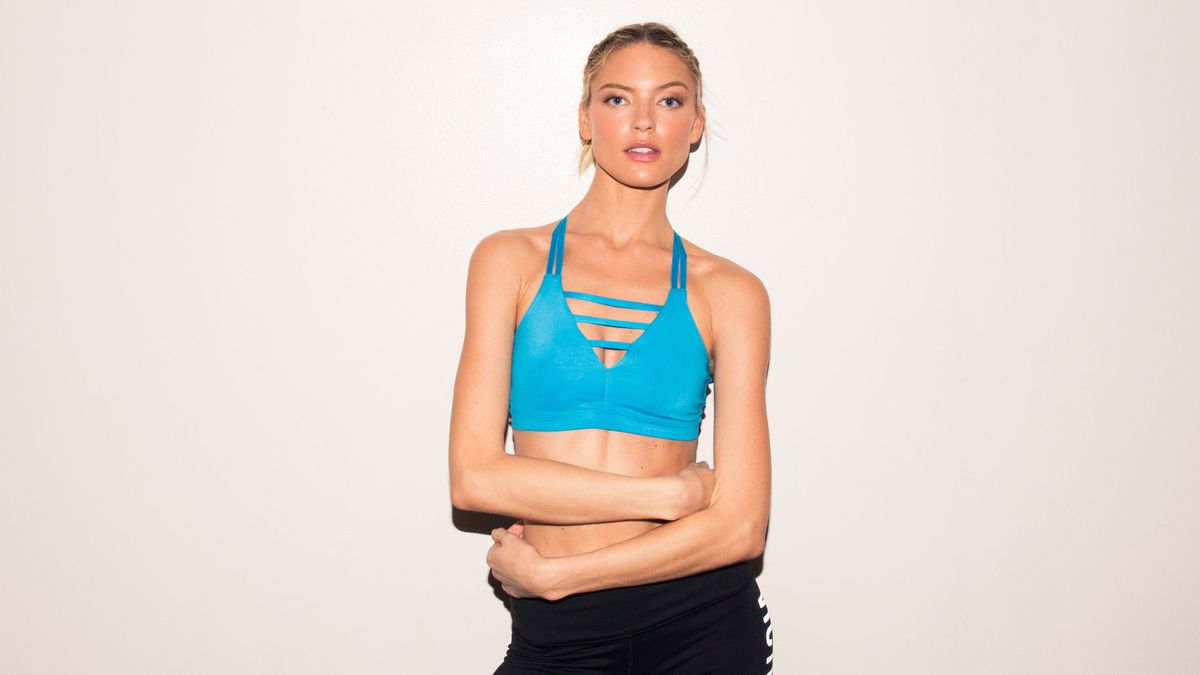 Fitness
How to Get the Arms of a Victoria's Secret Angel
Martha Hunt's arm workout will give you your best arms ever.
Alec Kugler
Watch someone as objectively fit as Martha Hunt experience just the slightest shake or tremor as they're going through a workout and, well, you know it's hard. (If it were us, we wouldn't be shaking, we'd be flat on our backs.) But when you're wearing wings and lingerie down the runway in front of millions, you've got to put in the work. And doesn't Hunt know it. She works out four times a week, and if she can't make it to a Body by Simone class (the scene of the very intense arm workout detailed below), she works out with BBS's DVDs. Again, when being in lingerie in front of a whole lot of people is the end goal, your whole body has to be on point. For the rest of us, however, this time of year we can hide ourselves under layers of sparkly things and only our arms are ever exposed. Which is why we asked BBS founder Simone de la Rue to design a very challenging arm workout. Ours will get there, with just a little bit of Angel dedication.

Looking for some more #TrainLikeanAngel motivation? Whip your butt into shape with Jasmine Tookes and Josephine Skriver  and get the abs of a supermodel with Elsa Hosk.
---
"Begin in a plank position. Lift one hand off the mat and tap your opposite shoulder. Place the hand back on the ground and repeat on the other side. This move is great for working your chest, shoulders and core. Do 3 sets of 10 reps."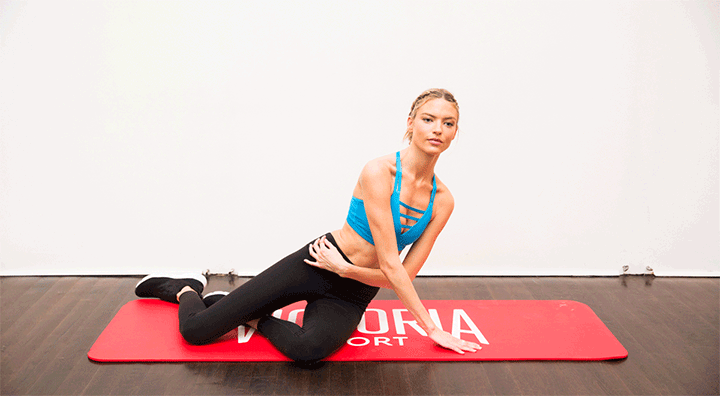 "Start by sitting in a side-saddle position. Wrap one arm around your waist and cross the other in front of your body, and extend. Lower your body down slowly to the floor and then push up to starting position. This will work your triceps. Do 2 sets of 10 on each arm."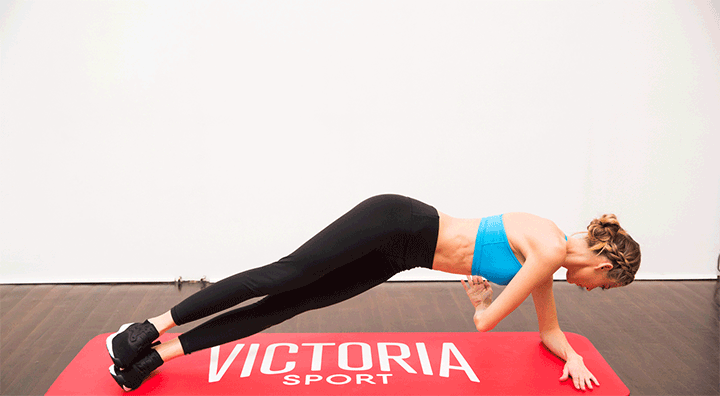 "Start in a side plank position with your wrist underneath your shoulder. Hold the static plank. Scoop your arm under your body into an oblique crunch and then extend your hand to the ceiling. This is a great way to tone your obliques, shoulders, and your core. Do one set of 10 on each side."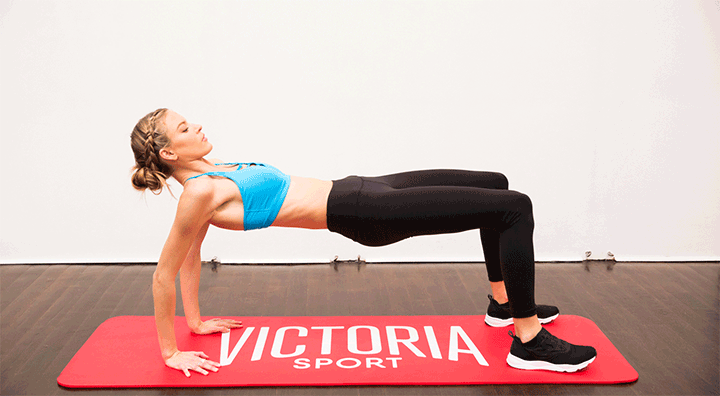 "Begin in a bridge position with your booty lifted, making sure your fingers face towards your heels. Take one arm off the ground and hold for 3 seconds. Place it down and repeat on the other side. This move will work your triceps, back, hamstrings, and glutes. Do two sets of 10 on each side."