Fitness
Stella Maxwell's Morning Routine is Actually Just Like Yours
The Victoria's Secret Angel likes avocado toast and almond milk lattes as much as you do.
Alicia Cesaro
When it comes to a Victoria's Secret Angel like Stella Maxwell, an "average" day is probably a bit of a misnomer, but even lingerie models have the day off from frolicking in St. Barths and doing magazine covers. And since Maxwell's current gig is plugging the the new genius Easy Bra from VS (genius because it really is as comfortable as she says it is), we figured we might as well ask when all the smokey eyeliner that she wears so well actually comes off and she has a regular old day—even if that does involve selfies with Lily Aldridge or Ricardo Tisci in some exotic locale or another—what her own, *real girl*, easy-going morning routine looks like. Yes, she really wears the bra. And yes, she loves avocado toast, almond milk lattes, black skinny jeans as much as the rest of us. See? "Average."
---
The first thing she does when she wakes up:
"First thing in the morning, I check my phone—social media and emails. After that, I'll hit the shower and then have my coffee."
Her everyday morning essentials:
"I shower every morning. It wakes me up,refreshes me and gets me ready for my day. I moisturize, put on some lip balm, brush my hair. Coffee in the morning is essential. I like tea too, but I do coffee in the morning—usually, an almond latte. Then I get dressed and get going."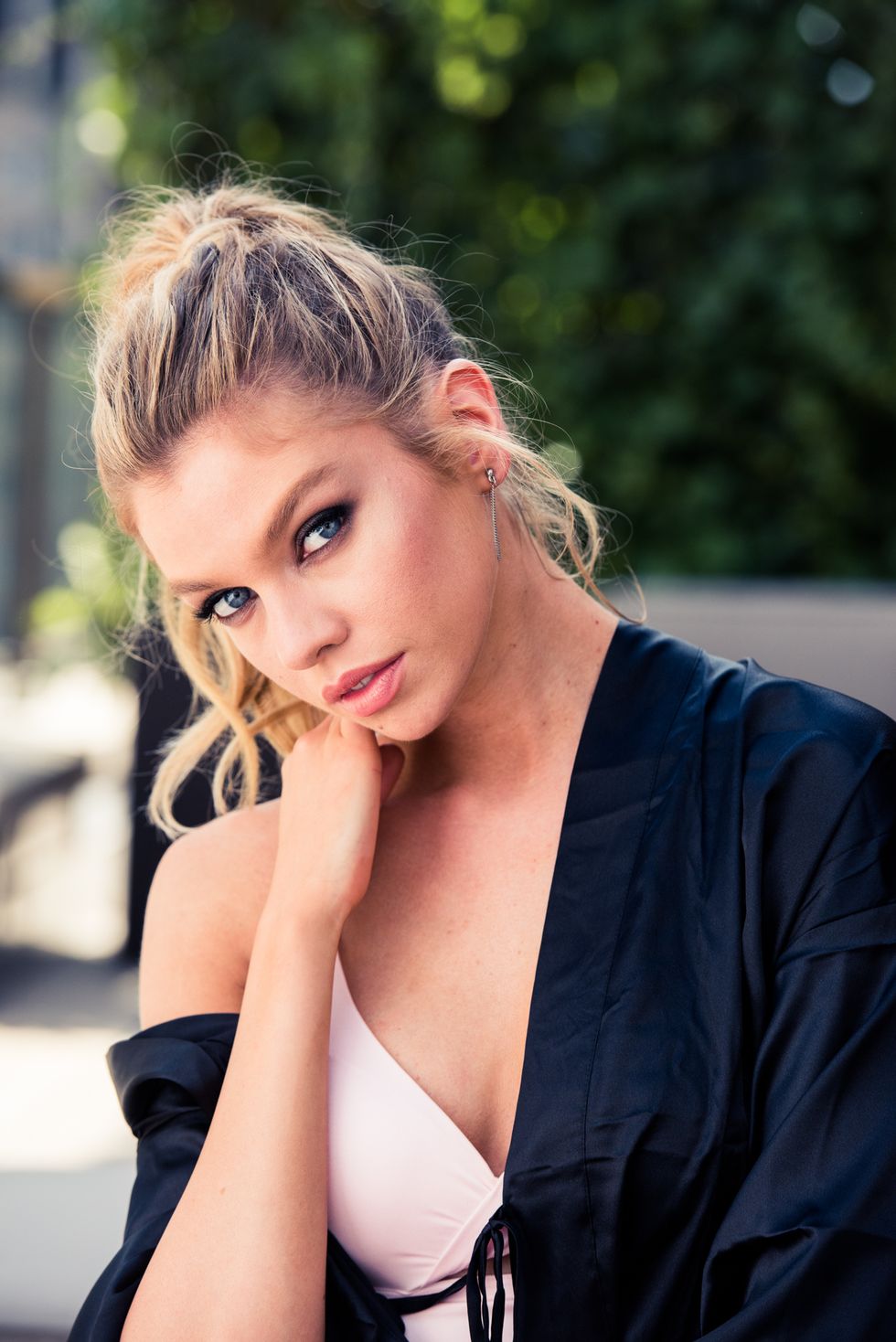 When the workout comes in (because you know it happens everyday):
"If I have a day off, I'll go mid-day and not try to stress myself out getting up too early. Not too late because then I've lost my momentum. If I'm shooting, I work out before or after.
"I've been doing a lot of weight training and toning lately—a lot of lengthening of the muscles; trying to create lean muscle rather than bulking up. My trainer and I have been doing a lot of handstands, and that's more about core strength. We try to change the routine a little bit every time we work out. It's good to not let your body get too used to your routine."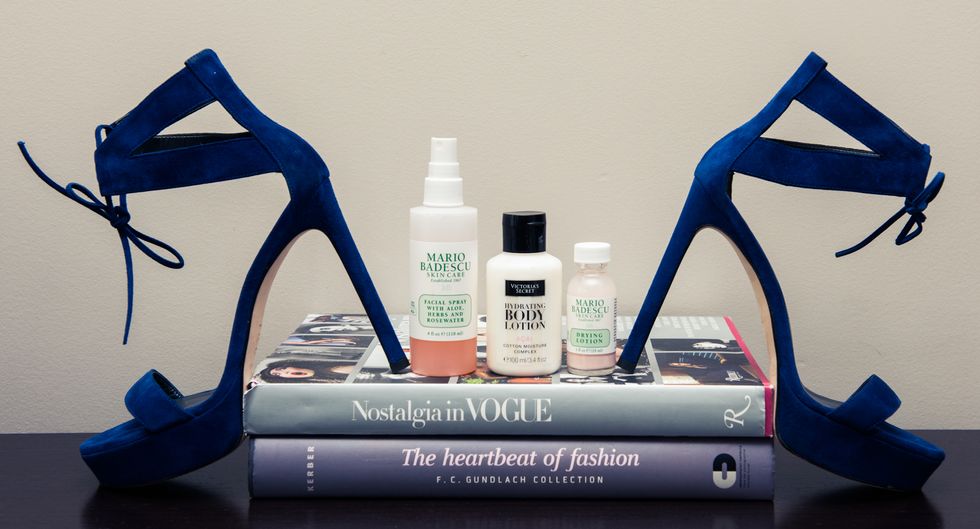 She's as *basic* as the rest of us when it comes to breakfast:
"I love to eat avocado and toast in the mornings with a little bit of chile and lemon."
Why the easiest thing to wear around her house is a bra (yes, actually):
"The Easy Bra is really amazing for everyday life, especially as a busy woman. Every woman I know, everyone is doing so much that it's just the perfect bra to throw on under anything. You can lounge in it in the mornings and it comes in so many different colors, which is amazing because at night, you can just throw on a dress on top of it. You can even wear it as a top with your jeans. Because there's no hooks or wires in it, it's super comfortable. "
Yes, she has a 'model-off-duty' uniform:
"I definitely dress based on my mood and on whatever I have clean. After all the traveling, I'm always trying to keep up with my washing.
"I have key items that are always my go-tos. I love skinny black jeans—they're just so easy to dress things with. I have a lot of leather jackets and I love mixing it up with shoes—you can really change your outfit with a shoe.
"I'm kind of all over with my outfits. I'll usually change multiple times per day. In the morning I'll wear one thing and then I'll change at lunch. And then I'll change for the afternoon or evening for something a little bit more night-timey."