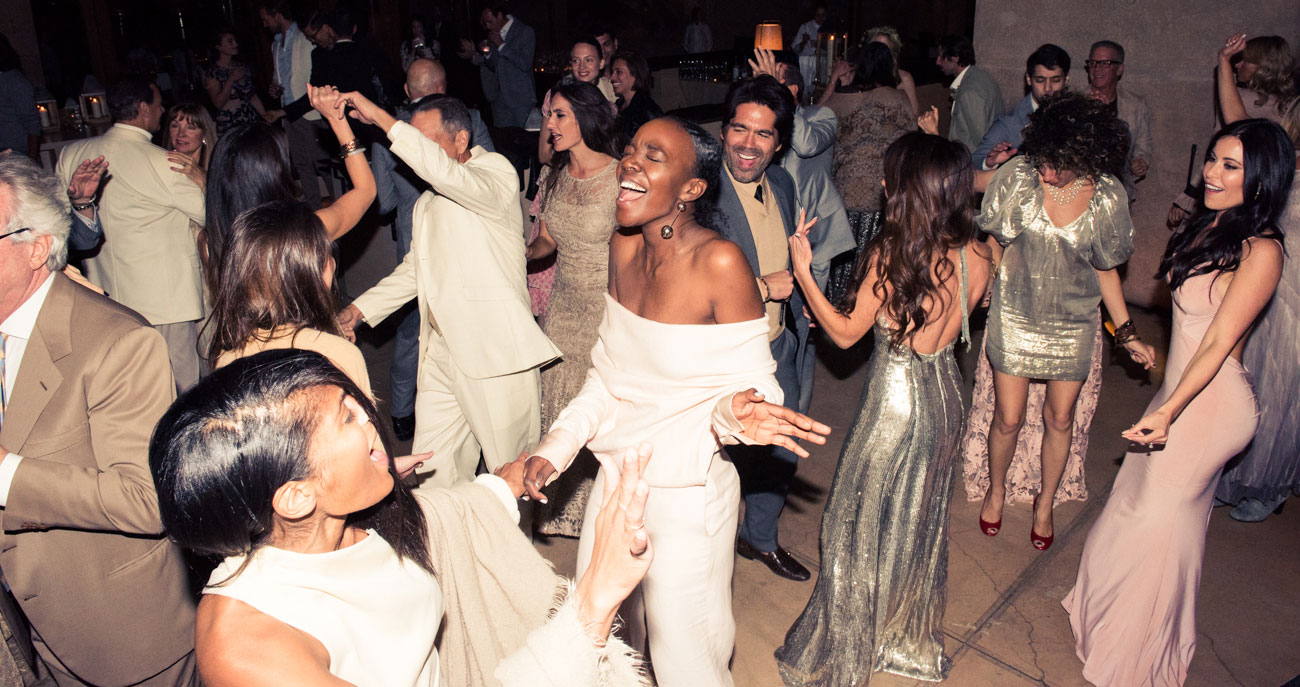 Wedding Dress Style by Zodiac Sign
When you're on your fifth wedding of the season and just can't deal.
Love them or hate them weddings are the most sartorially competitive (and occasionally awkward) gatherings since the beginning of time. Lucky for you, there's a little-known celestial shortcut to looking gorgeous from the rehearsal dinner to the final toast.
A quick astrology lesson: just as your sun has an astrological sign, so do the rest of the planets in the solar system. Astrologers read these together in what's called a birth chart, essentially a map of the stars at the exact time of your birth. Each planet has a unique meaning that's linked to a different sector of your life—your emotional responses, the way you communicate, your sex drive, etc.
When it comes to the astrology of style, Venus is the one planet you absolutely need to know. Yes, she's the love goddess, but she also reigns over fashion and beauty. So, naturally, your chicest wedding style will most closely resemble that of the sign she inhabits in your individual chart. For example, Venus in Leo feels as comfortable in a ballgown as she does in her Lululemons (in fact, she prefers a little drama), but Venus in Virgo can't abide by the fuss and opts for something sleeker.
Not sure what your Venus sign is? A professional astrologer can do this easily, or if DIY is more your thing, you can find it by entering your birth date here. These descriptions also apply for your sun sign, so make sure to incorporate those as well.
Aries
Aries people look incredible in red, but you're nothing if not a trendsetter. Switch things up with one red-orange hues—from tangerine to creamsicle, orange complements your bold personality and outspoken approach to life.
Taurus
With love goddess Venus as your patron, you vibe femme fatale whether you know it or not. For best results, try lingerie as outerwear. A demure slip dress could make an unexpected, yet appropriate turn as wedding weekend attire. A word of caution: when it comes to the reception, use your powers of seduction wisely.
Gemini
You're ruled by Mercury, the brainy messenger of the zodiac. Experiment with nerdy chic via a smart white button down and black trousers.
Cancer
When it comes to femininity, Cancer is the zodiac's undisputed queen. For best results, opt for florals in shades of nude and blush. Bonus points for roses, Cancer's signature flower.
 Leo
Leo's fashion philosophy is always "more is more", and we agree—no opportunity to wear sequins and/or glitter should be passed up. Any color will do, but gold is best. Go full glam rock if the dress code permits. David Bowie would be proud.
Virgo
Like Gemini, you're ruled by Mercury, but you hone in on details instead of the big picture. Maybe that's why you always have perfect skin and immaculately manicured nails. Either way, play to your strengths with a pleated skirt that enhances your ingenue vibe. It's elegant and polished, just like you.
 Libra
Like Taurus, you're also under Venus's romantic influence, but with a loftier spin. Venus in Libra brings old world elegance to the Instagram era. The Victorian trend was tailor-made for you, with puffed cap sleeves, high necklines, and lace worthy of Grace Kelly herself.
Scorpio
With feisty Mars and ruthless Pluto as your co-rulers, you're hotter than New York in July. Go for Flamenco-inspired pieces with Spanish red, tuxedo pants, fitted jackets, and a few ruffles.
Sagittarius
You're the zodiac's rock star, as comfortable jetting in on a red eye flight as you are in your faux leather skinnies. Let your free spirit shine in an off-the-shoulder number that allows you to flirt and flounce. If you want something a bit more unique, mix things up with an x-neckline, the off-the-shoulder's wilder sister.
 Capricorn
Never one to fall prey to passing fads, Capricorns ride out the ever-changing fashion landscape in investment pieces timeless enough to last a lifetime. If they do incorporate trends, it's something simple and unfussy, like stripes: a Capricorn must have.
Aquarius
File this one under the least likely to be seen at a wedding, period. Aquarius people are allergic to expectations. Even if there's a required dress code, let your avant-garde style peek through in your accessories. We know you'd look amazing in a bomber jacket, and the satin could elevate the ensemble just enough.
Pisces
Pisces is the sign of dreams, and your wardrobe typically follows suit. Silver is having a moment, and lucky for you, this subtle metallic lights up your aura. For best results, choose a garment with diaphanous layers that shimmer.