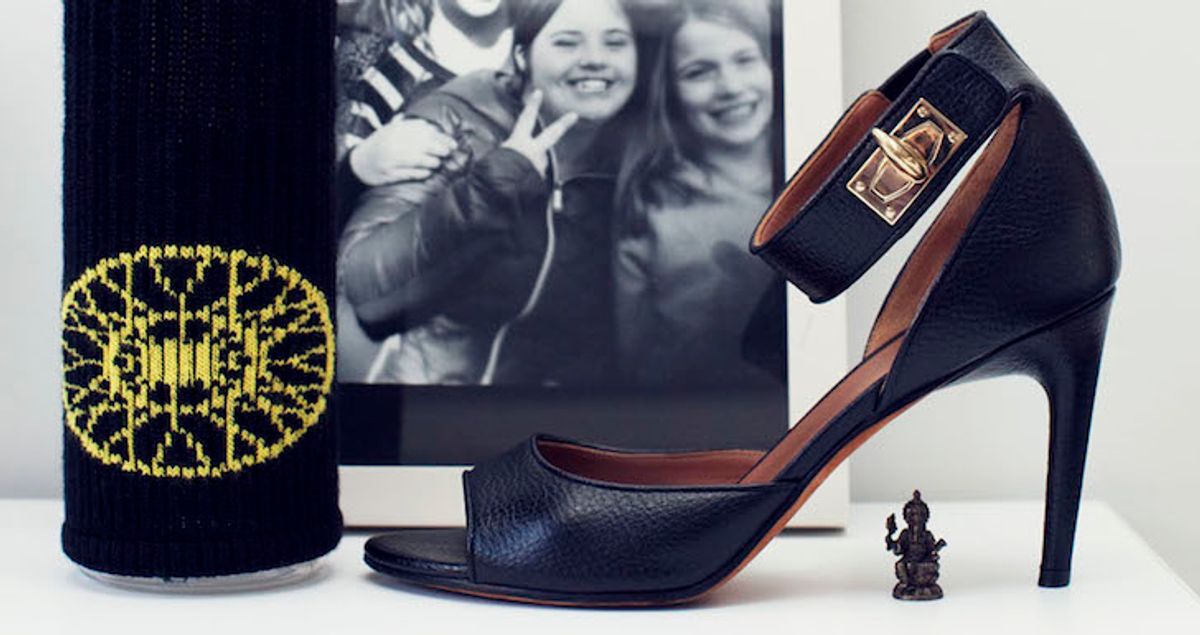 Wellness
SoulCycle's founder on finding happiness, drinking lots of water, and taking a moment to just breathe.
---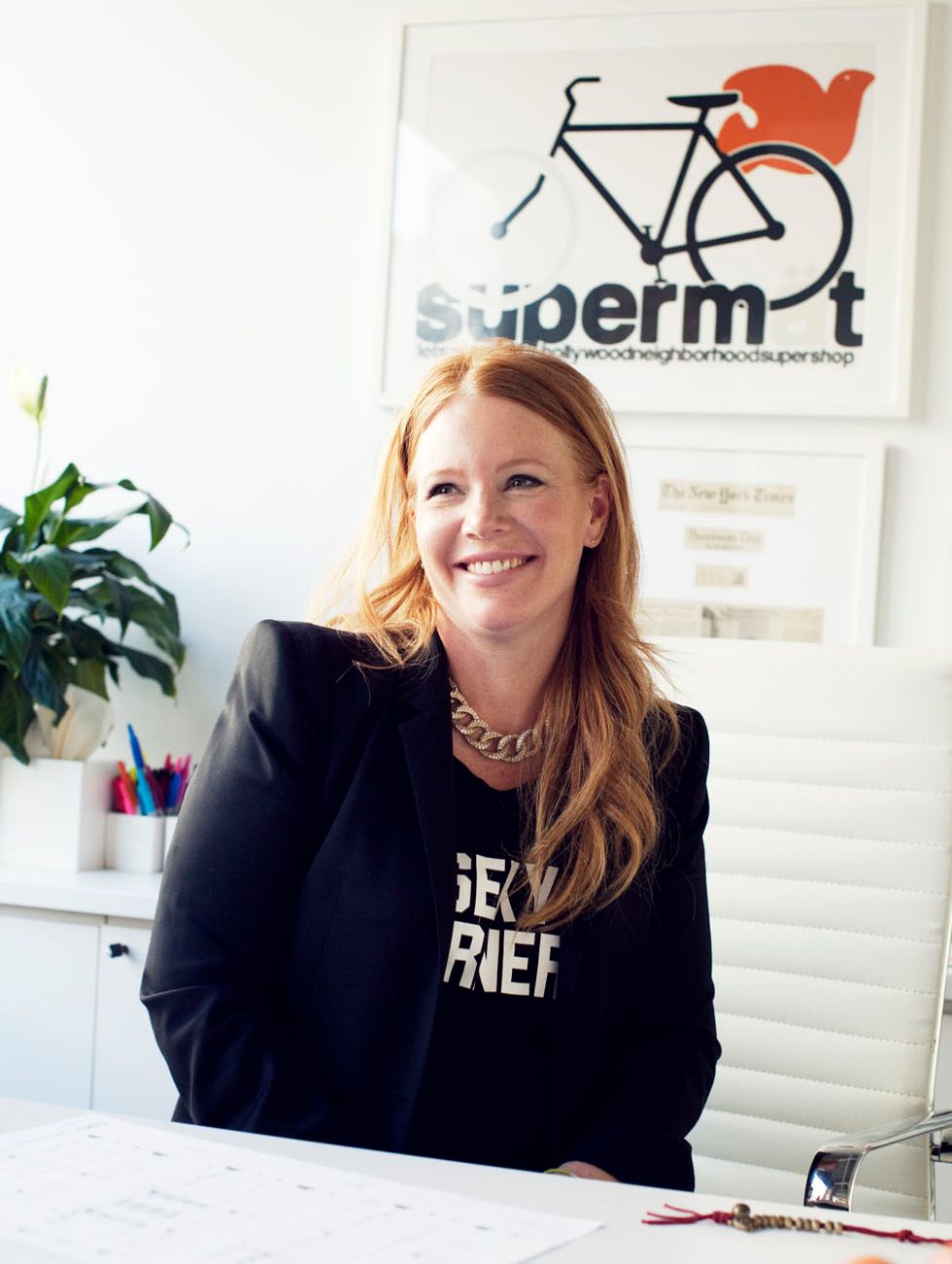 What's that? Another new series? We know, we know. Let's put it this way: we're a nosy bunch (reminder: we go through people's homes for our 9-to-5) and that extends to health and wellness, too. From the boutique fitness classes people are blowing their entire paychecks on to how they top off their avocado toast, we want—nay, need—to know. Get Well is where we'll quiz our favorite people on their evolving ideas of wellness and health of all kinds—including what you don't necessarily see on Instagram.
It has only been a few short months since we last snagged a seat bike-side with Elizabeth Cutler, one-half of the power duo who brought the most addictive cycling class—nay, culture—into our lives. Since our last meet-up, it seems like things have only gone up for her and biz-partner Julie Rice, like WAY up. As in they're soon to hit the public market—yeah, NBD. And for good reason, because you have to admit, it seems like there isn't a week, er, make that a day that goes by where even the most subtle of SoulCycle mentions sneaks its way into your emails or onto your feeds (you can thank their legit elite cult following of Insta-girls, Supers and many an editor for that).
And since we've already determined that an hour spend peddling as fast as our Lucas Hugh strapped legs can take us isn't only about burning off last night's rosé, it can also be therapeutic, we had to find out how the woman behind this cultural-phenomenon actually stays motivated, happy, and sane. Herein, Cutler talks taking a moment to breathe, enjoying life, and indulging every once in a while.
General Wellness

"Being happy is number one. Just enjoying my life. Being with my kids and having a healthy marriage, having great relationships with the people in my life, and eating healthy—you know, enjoying the stuff in front of me.
 
I'm such a visual person, so when you see, as a culture, who we put on a pedestal as beauty, it's always somebody who's really skinny and somebody who's really tall. I'm not tall and I'm not super skinny and I never really have been, but I really try to just take care of my body and just make sure that I feel well. I aspire to those things, but it's such a bad use of mental energy, you've gotta apply mental energy into other stuff.
 
I did a master cleanse and I have to say like once I got going on it, I actually really liked it. There's something about just giving yourself a break. I know cleansing is really controversial but there's something about resetting, just taking a moment to reset how we think, how we sleep, how we eat, those sorts of things—I really did like it."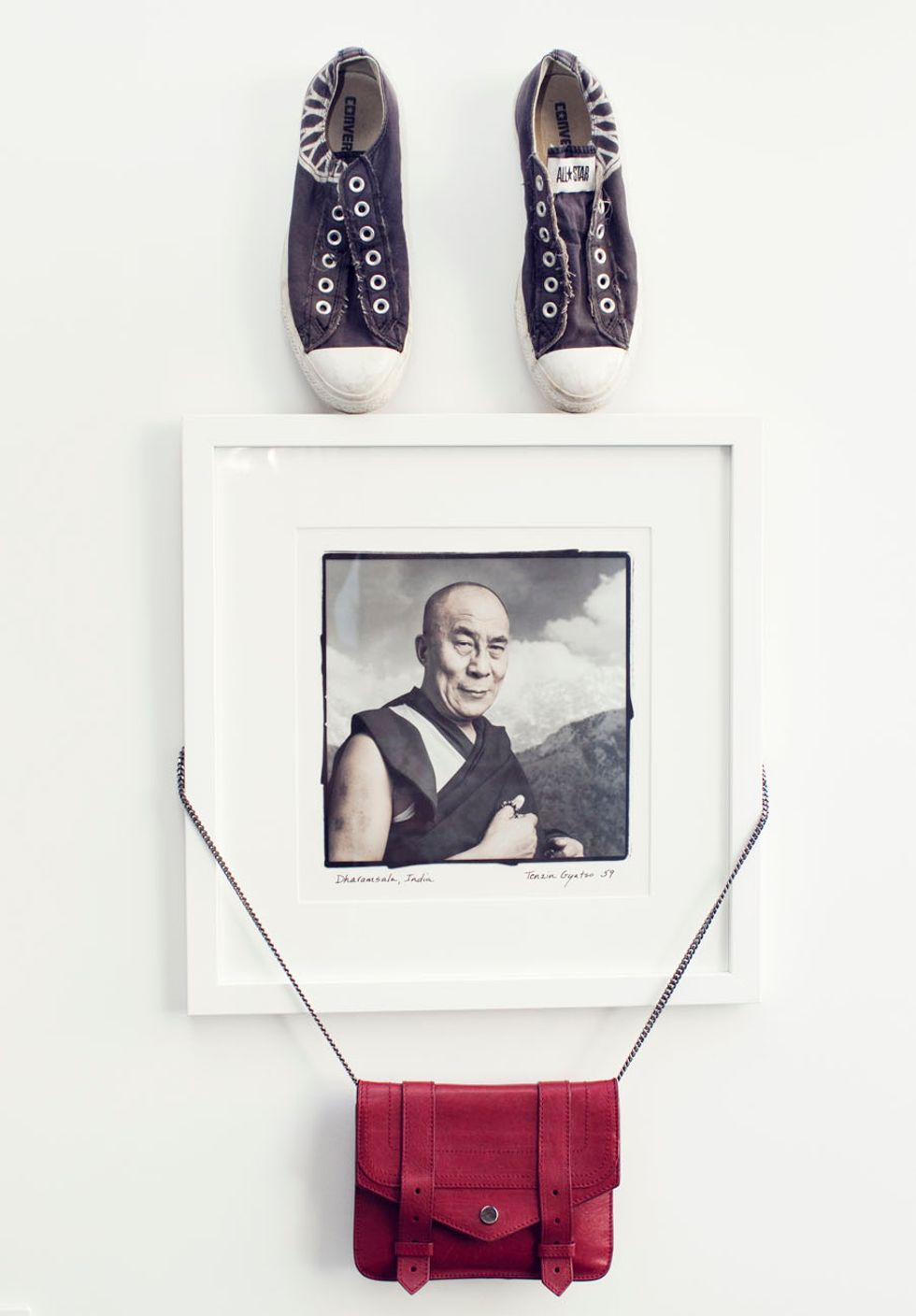 Mental Health
"I deep breathe throughout the day because that's always available. I think the most important thing is to keep it simple and do the stuff that really works for your life. Once things get complicated it can be hard to stick to them, unless you really love it—if you love the complexities, then you'll keep doing it. I practice something call Jin Shin Jyutsu everyday. It helps restore the energetic pathways of my body. I've been doing it since I was in my 20s and I really love it. It's changes my life and it really helps me feel centered and I'm flowing with energy of the creator. That sounds so cheesy but it's true! I do it all the time. I do it everyday, I do it 365 day a year."
Travel
"Gabby Cohen, who runs all of our brand and PR, is the master of snacks. It's an endless conversation and it's riveting. She will turn me on to different things that I'll go pick up when I'm traveling. Depending on the season, I'll have a Ziploc of cherries and a Ziploc of almonds, which is great so that I'm not reaching for super yucky stuff in the airport, cause that's always an issue for me. Gabby has an epic list, she really is the queen, I am not kidding you."
Eating

"I drink water [to stay hydrated]. And I really love green tea, iced green tea—I'm obsessed with it. I make it at home, I get it at Starbucks, I love it. It's so refreshing. I also like to go to the Farmer's Market, or have a little potted plant of mint, rinse it off and put it in ice water.
 
My husband planted a garden for my birthday, which is so amazing. It's filled with herbs and other things that I can pick out, whether it's tomatoes or cucumbers. I really just try to buy clean food and then use herbs from the garden when I cook for my family and when I cook for myself.
 
I love Skinny Pop popcorn. I have a big sweet tooth so I have to moderate that.  I try to just have a few chocolate covered raisins and maybe a couple of chocolate covered almonds so that I'm not going off the deep end. Just a little something-something, a little dark chocolate or something like that.
 
Oh but my guilty pleasures, seriously just give me the dessert menu and we can work it out. I'm not into savory, I'm into sweet.
 
I gave up coffee but to be fair, I was never a big coffee drinker. I just started drinking it about 5 or 6 years ago when things were getting really busy at work, when I need an extra kick. It didn't really work for me, so I just do green tea, that's it.
 
[For breakfast] I'll get a Starbucks turkey bacon sandwich or I'll do yogurt and fruit. I love yogurt with a bunch of cinnamon in it, maybe like a little almond butter—yummy."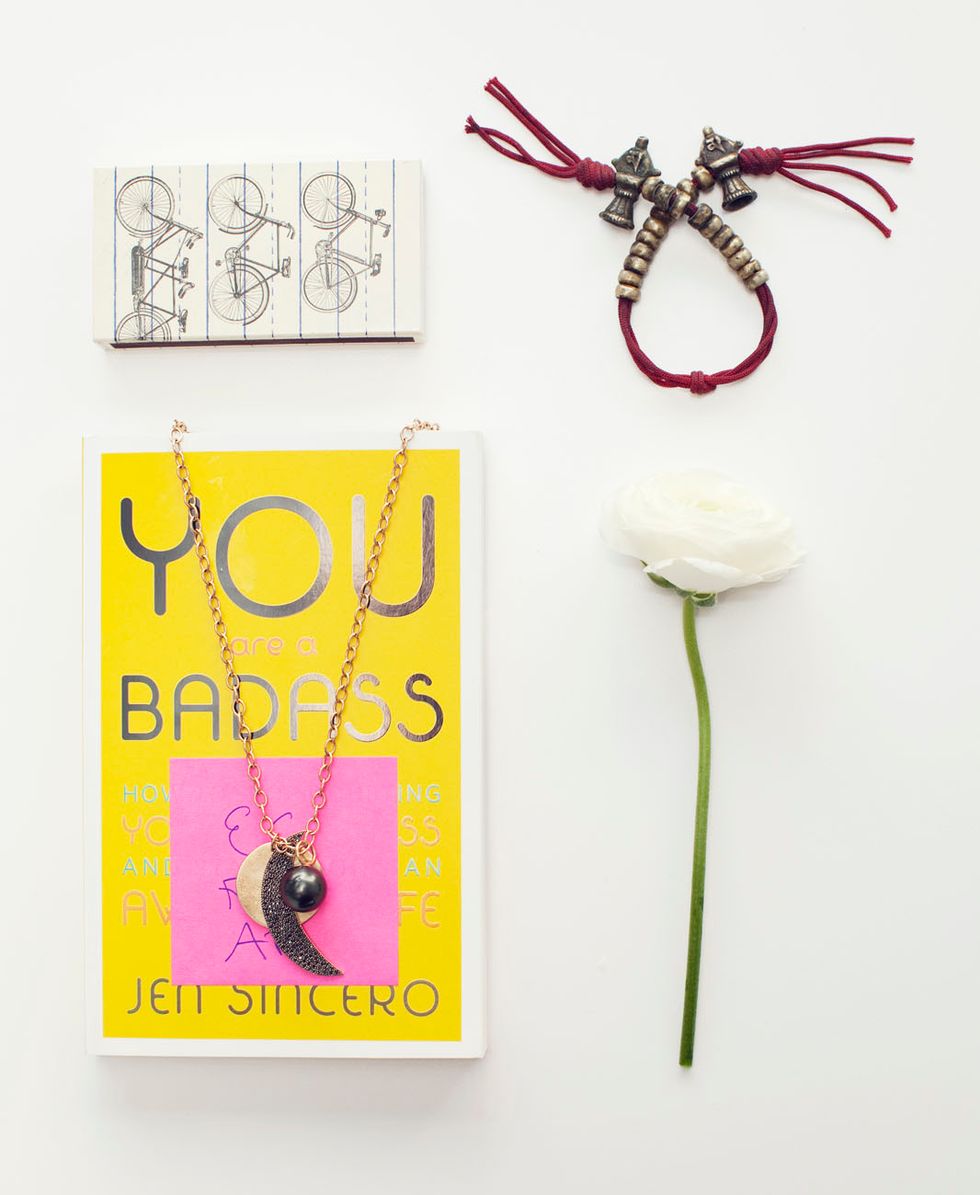 Fitness

"It depends what time [I work out]; if it's early, I'll just have tea and then I'll go and ride, and if I'm riding later in the day, I'll have a banana. I'm one of those people who can keep it pretty simple in the morning before I work out. Every time I work out on food, I'm feeling it like it  and it doesn't feel good. I keep it really clean and simple. [After a workout] I love egg whites. I'm obsessed with that turkey bacon sandwich at Starbucks and I like to have fruit. When I'm in the Hamptons, I go to Hampton Chutney and get an egg white dosa; I put tons of Sriracha on it. So good!"
Advice for anyone looking to be healthier

"Start with a plan; a simple plan that you can do and just do it. I love a checklist. I think if you do that and really listen to your body, then you'll really be on your way toward creating a life you want through making the choices that you want.
 
I remember when I was growing up it was all about the smoking and cocktails for the older generation. Maybe they would play tennis, somebody would play—nobody was really running, people weren't doing group fitness. So it's such a big cultural paradigm and I think the reason for that is, that people want to live healthier, longer lives. If you don't take care of your body, you're probably going to suffer and that's no fun."