How to Actually Get to the Gym in 2015
No more "I forgot my shoes/it's raining/all the machines are going to be taken" excuses in 2K15.
Fitness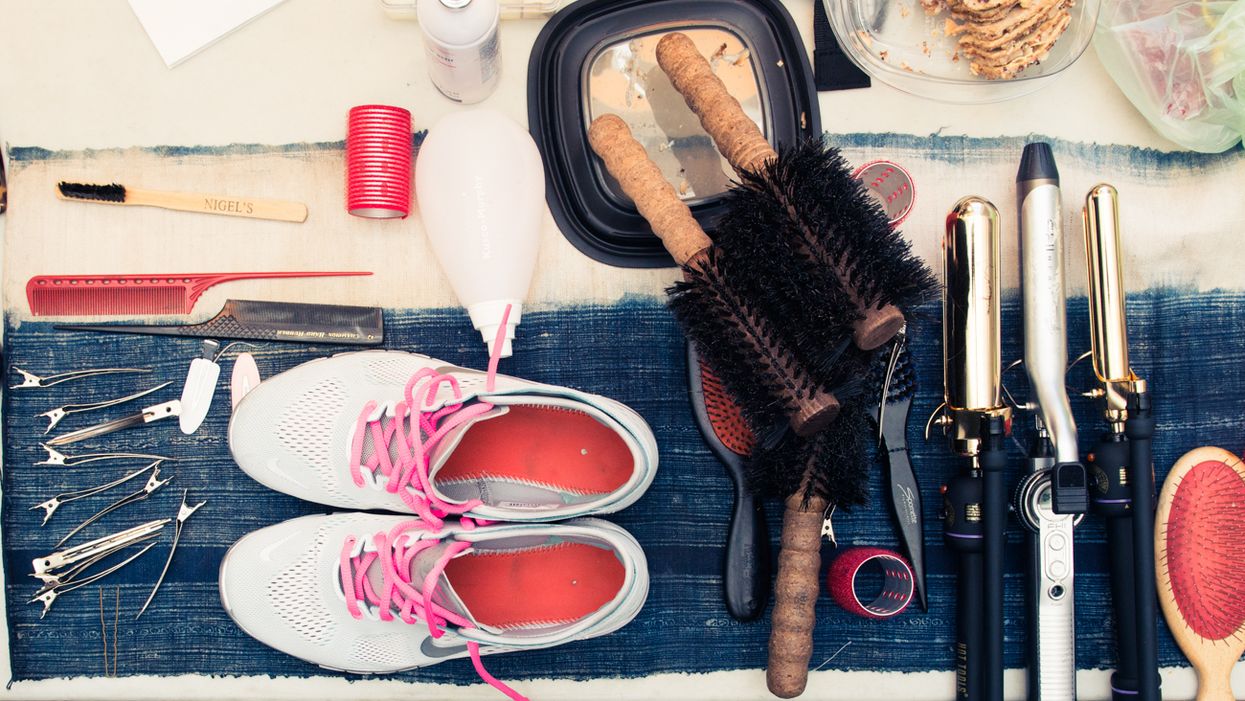 Gymtimidation. Whether your gym is slammed with row-after-row of sweaty dudes, Upper West Side moms whose entire being is devoted to back-to-back spin classes, or yield an unusually high percentage of I-think-we-talked-on-Tinder situations, the phenomenon (or as the kids say, struggle) is real. With (however idealistic) resolutions in mind, when we felt our own procrastination kicking in, we got e-mailing with Jenn Seracuse, Director of Pilates at FLEX Studios in New York's Flatiron District, to set us straight.
---
1.
Use the buddy system.



"Use the buddy system. Of course New Yorkers are the busiest of the busy, so this doesn't mean you have to always coordinate your schedule with a workout buddy. Instead, simply enlist your BFF, spouse, or co-worker to be your accountability buddy. Make a commitment on Mondays to do a certain number of workouts a week and text each other when they are complete. Knowing that you will have to own up to skipping a workout will make you more apt to go through with it even if you don't feel like it."




2.
Try boutique fitness.



"Try boutique fitness. Obviously I am a huge fan of boutique fitness studios and classes, but not just as an instructor, as a client, too. Back when I had a gym membership, even though I was still paying money each month for it, it didn't hold as much weight as purchasing a class. When I sign up for class at a studio, my name is on a list, I am holding a spot (which are usually limited) and people are expecting me to be there. That keeps me motivated to show up, even when I may feel like canceling."


3.
Schedule, schedule, schedule.



"Schedule your workouts like a meeting with yourself. Put your workouts in your calendar and don't allow yourself to schedule over them. Commit to giving that hour to yourself without distractions. You wouldn't schedule over or answer a call during a meeting with your boss, so don't do it to yourself. **That said, if your boss schedules a meeting with you, it's okay to reschedule (not skip) your workout!"


4.
Don't beat yourself up.



"Don't beat yourself up. No one is perfect. If you have to skip a day, or completely fall off the workout horse don't berate yourself or throw in the towel. Get back on and start again. It may take time to make fitness a real habit if it's been a while since you have worked out regularly, but that is ok. Don't let a setback discourage you."