Most Coveted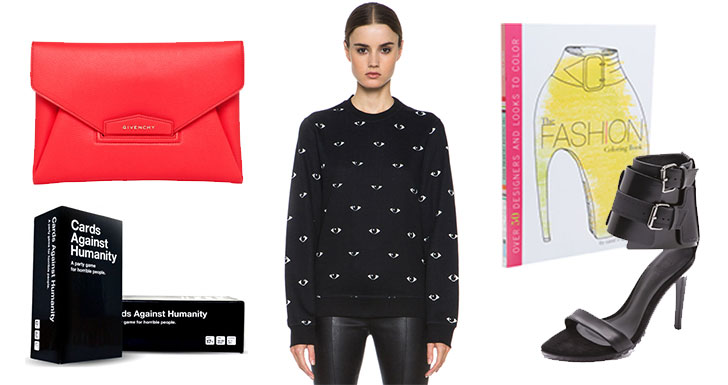 September's Most Coveted
What we want now.
It's no secret that far before the end of summer, we've already bookmarked half of the World Wide Web with jackets, sweaters and booties in virtually every variation of our most-favored colors and prints along the Iris Apfel spectrum. And while we're sad to officially bid adieu to boats, beach, sangria and lobster rolls, you can't exactly blame us for thinking ahead, right? We're just being responsible, you guys.
So what are we ditching our high-waisted bikinis for this season? A silk-y Mary Katrantzou shirt dress (because nothing beats a good ol' hybrid), a little army-inspired A.L.C., and a fire-engine red Givenchy clutch. You'd be surprised how far a little red goes when it comes to breaking up the increasingly goth-like hues impeding our fall wardrobe.
Oh, and don't worry—we haven't quite forgotten just yet about the tans of seasons' past. Just dust on a little Laura Mercier bronzer and you'll be performing an act of charity not only for your sad, sallow complexion, but for others—all proceeds go towards the Laura Mercier Ovarian Cancer Fund. Brush on a little color, and give yourself a pat on the back for helping others at the same time. Easy enough, right? Oh, and just in case you're in the mood for some haute-couture coloring, we've got you there too. Got to start 'em while they're young!
And what would any au courant fall shopping list be without the requisite printed sweatshirt? Our pick of the season is Kenzo's ocularly-minded all-over-print sweater. And if anyone asks, just say you're channeling your inner Illuminati tabloid princess à la Rihanna (#kidding).