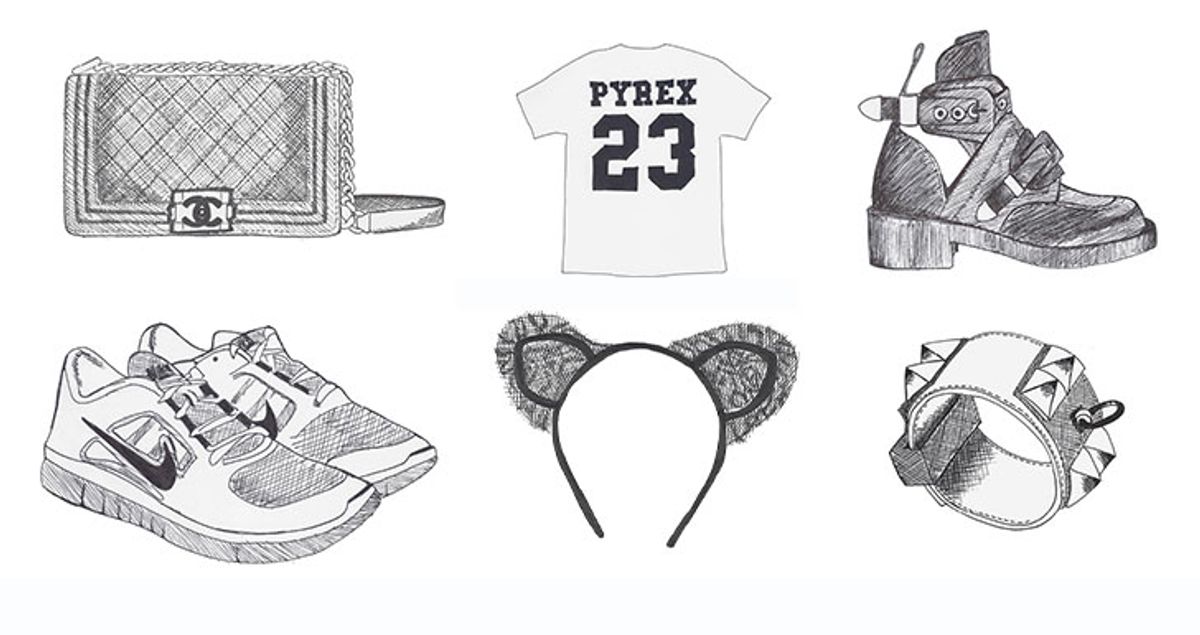 Fashion
Breaking down the blogger uniform with a little help from illustrator Cecilia Doan—just in time for Fashion Week.
It's that time of year again. A time when CHANEL Boy Bag-toting, camera-wielding bloggers come out of the woodwork (web-work?) and spill into the streets of New York—slowing sidewalk traffic with the force of a four-car pileup with each impromptu photo shoot. Ah, Fashion Week.
How might one spot a fashion blogger amid the bevy of exotic creatures that populate the Lincoln Center this week, you ask?
They're the ones rocking cat ears with reckless abandon—the ones dressed a little like a five-year-old that an exasperated mom let pick her own outfit. Dog-collar cuff? Check. Snapback? Check. Space age-y Balenciaga High Derby's or glitter-infused jelly sandals? Ooh, tough call.
We teamed up with illustrator Cecilia Doan of the freshly minted (and super addictive) Shit Bloggers Wear, a Tumblr that documents those omnipresent pieces coveted by the bloggers we know and love with get-on-our-wall-right-now minimalist sketches. Doan, who works as a digital creative strategist in Portland, Oregon by day, plays I Spy with my little iPhone by night, spotting those repeat offenders: Kenzo tiger sweatshirts, Ain't No Wifey beanies, and anything Brian Lichtenberg, for instance. We couldn't help but jump on the opportunity to collaborate with Doan this NYFW—she's a girl after our own heart, after all. Take that, Valentino rockstud heels and Céline Trapeze Bags!
---